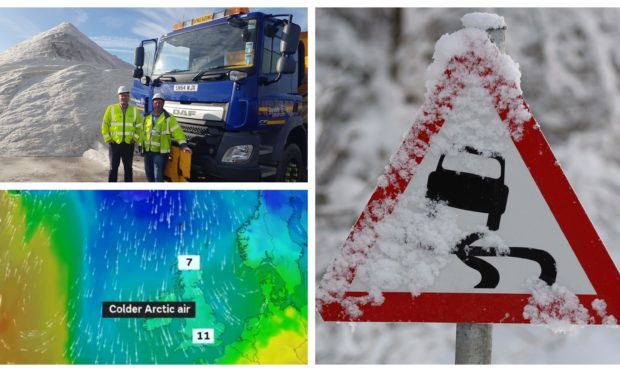 Locals have been told to prepare for the possibility of snow and hail as Scotland braces for the return of freezing winter weather.
Gritting teams across Tayside are at the ready as forecasters have warned of an Arctic maritime air mass moving into the country from Thursday evening into Sunday – bringing with it wintry conditions.
Overnight temperatures are predicted to plummet to -2C in parts of Scotland throughout the weekend – with cold winds, ice and showers of snow, hail and rain all expected.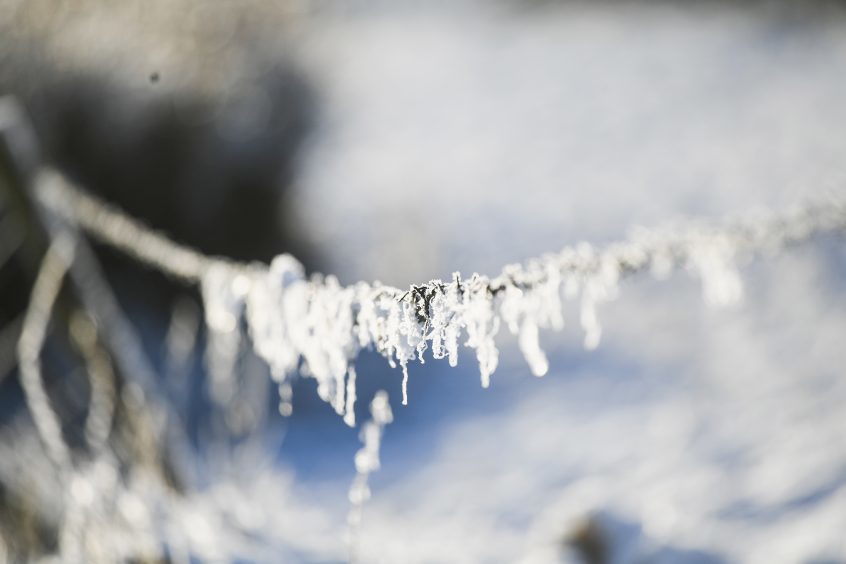 The Met Office said snowfall is not "unusual" for this time of year but the weather would be several degrees lower than the average for late October.
Locals temperatures are not expected to rise above 8C-10C across the weekend.
Currently the forecast is only for snow in the highest regions, on ground above 1,300ft, however hail could be widespread throughout Friday, Saturday and Sunday.
Met Office meteorologist Rachael West said "wintry showers" could be widespread but there will still be of the odd "sunny spell".
Looking further ahead…& things start to turn a little colder by the time we reach #Friday ?? pic.twitter.com/ZRzSATc6zy

— Met Office (@metoffice) October 22, 2018
She added: "It does look like from Friday onward, there will be some cold weather arriving. On Friday, Saturday and Sunday there will be a strong northerly wind.
"It's an Arctic maritime air mass. There will be some sort of decent weather to be had but there's also some showers around. Some of these showers, across the whole of Scotland, could well fall as snow.
"We only really expect snow over higher ground. It is not really a feature of lower level weather, where we expect to see hail. The showers will be blowing through quite quickly but it could cause a little bit of disruption.
"It stays cold, there is very little change in the forecast throughout Friday, Saturday and Sunday.
"In terms of maximum temperatures through these three days, we're looking at highs across the whole of Scotland of about 8C or 10C.
"Where we have had hail and snow showers it will be frosty, and may well be some ice overnight. I think we will not be seeing temperatures below -1C or -2C."
"We expect to see a couple of days like this in October, it's not particularly unusual for this time of year.
"It may last from the beginning of next week."
Local authorities across say they are fully prepared for the plummeting conditions – which come following one of the UK's hottest summers on record.
An Angus Council spokesman said its gritters had already been out on the roads.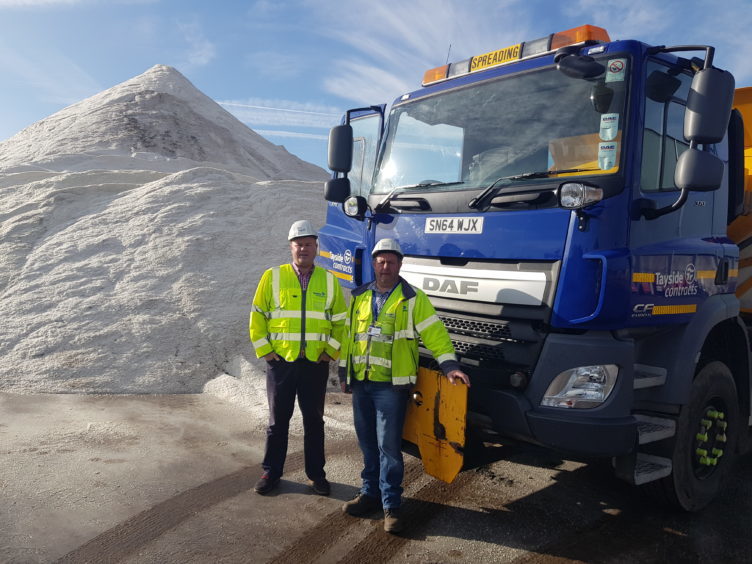 He added: "Our gritters were out for the first time this season last Wednesday (October 17) when we saw our first frosty morning of the autumn in Angus.
"British summer time ends at 2am on Sunday, October 28 and our winter maintenance plans are firmly in place.
"The roads team are ready to protect Angus road users from the worst effects of travelling in bad weather and falling temperatures."
A Dundee City Council spokeswoman said: "Our aim is to help keep roads and footways as safe as possible.
"During winter months we constantly monitor weather conditions and forecasts using modern ice prediction and thermal mapping systems. Gritting and ploughing vehicles are on standby to act when required.
"Roads winter maintenance in Dundee applies to both trunk roads and council roads and footways."
A Perth and Kinross Council spokeswoman said: "Our winter weather arrangements came into effect on October 8 with staff, vehicles and road salt-grit on standby ready to respond to what the weather brings."
Forecasters confidence is growing for Friday and the coming weekend to see well below normal temperatures with some rather chilly nights ahead potentially leading to winter related road hazards.❄️

— Aberdeenshire Roads (@AbshireRoads) October 22, 2018
Fife Council were approached for comment.