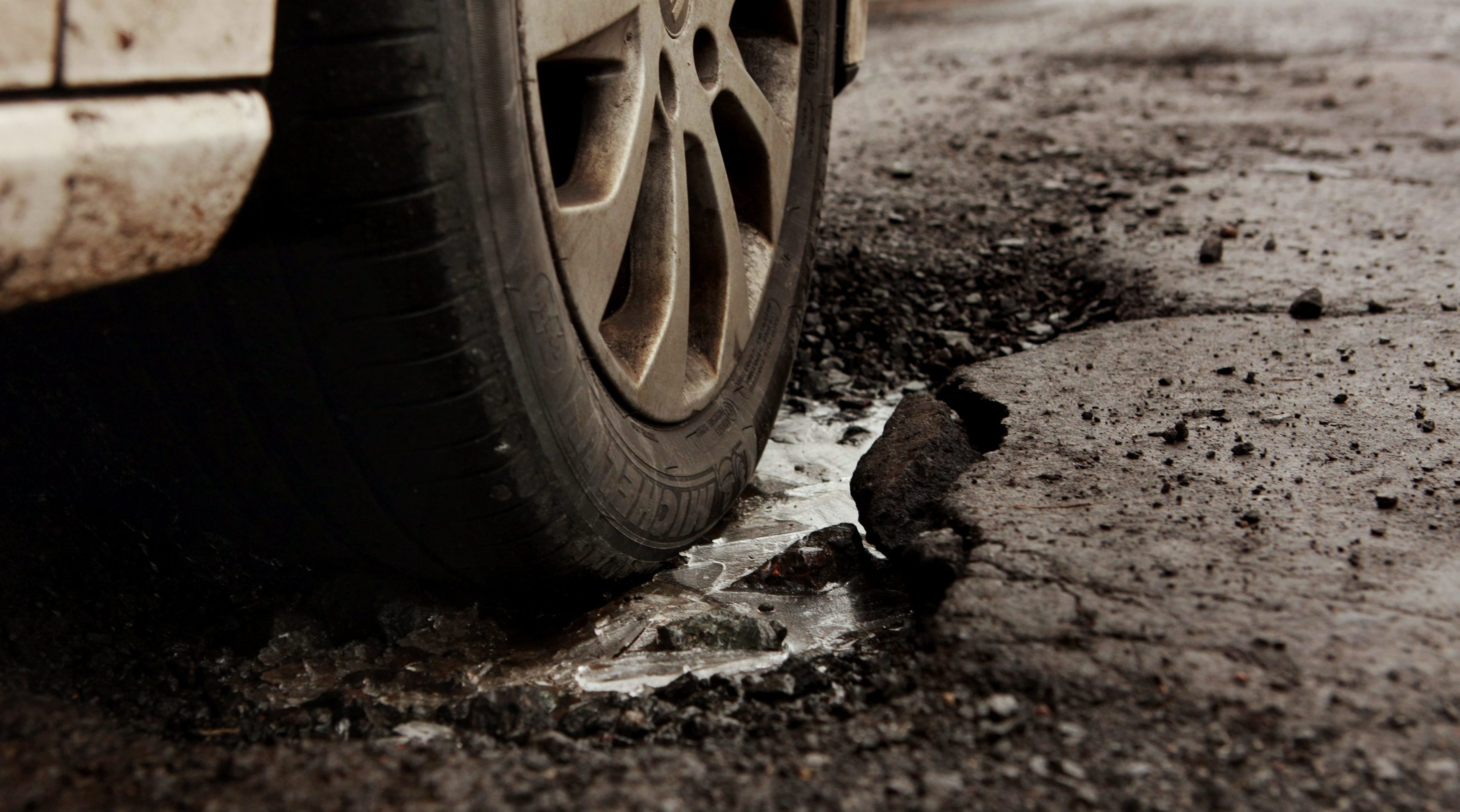 The number of potholes recorded on Scotland's major roads has increased by more than 4,000 this year.
Data released through a freedom of information request shows 16,645 potholes were recorded on trunk roads across the country in 2018. This is up from 12,031 last year.
No regional breakdown of where the craters were recorded was included in the response.
BEAR Scotland, which manages and maintains trunk roads in the north east of Scotland on behalf of Transport Scotland, said the increase was due to "adverse weather".
The highest increases tended to be in the first half of 2018.
In January, 2,291 potholes where recorded this year, compared to 815 in the same month last year.
This was mirrored by similar increased in February, March, April and May.
The total 4,614 increase does not include December as the freedom of information request was made on November 22.
July was the only month that did not show an rise: in 2017 there were 1,214 reports but this year it was 969.
A BEAR Scotland spokesman said: "This previous winter's sustained period of wet and freezing conditions led to significant deterioration of some sections of carriageway across the north of Scotland in early 2018.
"Adverse winter weather conditions, particularly the freeze and thaw cycle, can have a serious impact on road surfaces leading to the deterioration of the road surfaces. The previous winter brought unprecedented acceleration of road surface deterioration across the trunk road network, as well as on local roads, and our teams worked to repair the worst affected areas within our units as quickly as possible.
"Routine road maintenance repairs from a large part of our work, and weekly safety inspections are carried out on all trunk roads by our inspection teams to identify any defects requiring immediate attention."
BEAR said more than £12 million had been spent on surfacing projects across 72 locations in the north east network this year.
Defects can be reported to Transport Scotland on 0800 0281414, or through BEAR Scotland's website.
The figures come after it emerged that Dundee motorists face some of the worst pothole misery in the country.
Drivers in the city have to navigate on average one pothole every two kilometres — the fourth worst rate in the country.
Dundee City Council insisted the picture was improving.
Mark Flynn, depute convener of city development, said: "Since this snapshot we have repaired approximately 150 potholes. Pothole repairs continue to be an important focus for us both in terms of quality and speed."