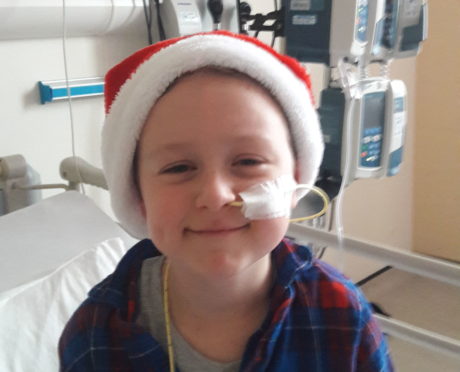 A Fife boy will spend Christmas in hospital looking forward to a brighter new year after his little sister gave him the gift of life.
Michael Gartshore, 8, is recovering from surgery after a stem cell transplant on December 6.
While three-year-old Charlotte is now enjoying playing with her toys back at the family's Rosyth home, it will be at least January before Michael is well enough to leave hospital in Glasgow.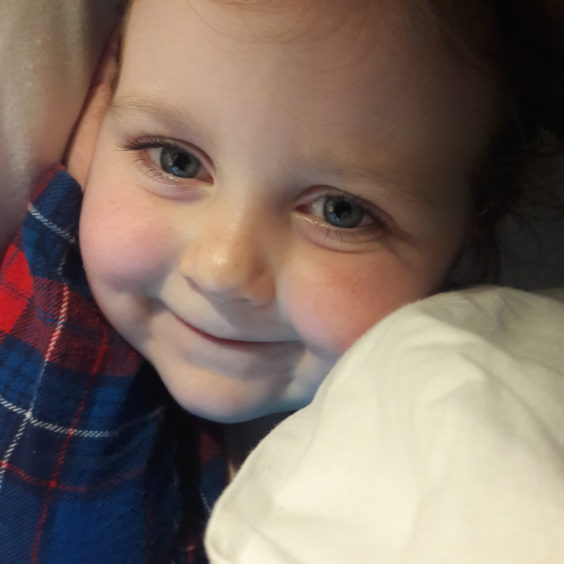 His mum Tracy, 33, said she was extremely proud of the way both her children had coped with the transplant procedures.
"Michael's only eight but he is handling this really well," she said.
"We have the odd bad day but most days he's being cheeky and smiling.
"Charlotte handled the harvest really well too.
"She's so brave and she's given her brother something unforgettable.
"They will be tied by so much more than being brother and sister now."
The family's lives were turned upside down in April when Michael was diagnosed with aplastic anaemia, a disease where all three blood cell types are deficient.
He needed blood transfusions once or twice a week while a stem cell donor was sought.
Tracy said the anxiety of her son's illness had been eased enormously by the support of charities and the kindness of strangers who had helped alleviate the boredom of isolation on a children's ward.
"We have had a lot of support from Jak's Den and Love Oliver through this stage of our journey with Michael, and we are so grateful for that," she said.
"We want people to know that in a children's ward there is normally a fairy box or a reward box and it would be a great good deed to donate a new unopened toy, or unwanted unopened gift, to this box as it gives children going through a traumatic treatment a wee gift.
"It can raise a wee smile during a tough day and you will know that gift will change a child's day within a few days of it being donated."
Tracy has previously urged people to support blood cancer charity DKMS, which helped the Gartshore family find a donor match for Wee Michael, as he is known.
"We want to spread awareness and get more people on the stem cell register so more people with life-threatening conditions can be helped," she said.