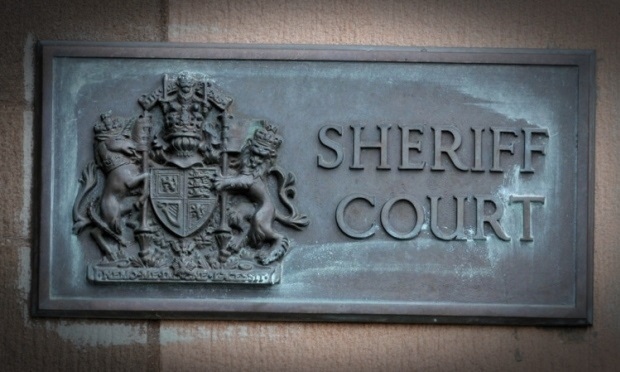 One of Scotland's most senior sheriffs has called for a "Walmart approach" to stop the country's leading prosecutors getting out of touch with real life in the criminal courts.
Sheriff George Way, who sits in Dundee, said that the Lord Advocate, the chief public prosecutor for Scotland, and his deputy, the Solicitor General, should be forced to spend a week a year as ordinary prosecutors in Glasgow Sheriff Court – the country's busiest – and in another sheriff court "like the management of Walmart".
The US-based multinational retail corporation runs more than 11,000 stores worldwide, operating under 55 different names, including Asda, and is the world's largest private employer.
Sheriff Way said Walmart's senior managers were required to spend one week out of every 52 on the shop floor.
He said the approach – which he conceded was, for Walmart, "probably a gimmick" – would pay dividends if extended to Scottish justice.
In 2015 Sheriff Way became the first Scottish sheriff to be appointed a member of the Royal Household in Scotland as "Falkland Pursuivant Extraordinary" at the Court of the Lord Lyon, and is an expert on judicial procedure.
The sheriff, presiding over a cited summary court, which deals with mainly petty crime and motoring offences, had just expressed a hope that a case might "resolve" if the prosecution and the defence could reach an agreement on what had happened.
He told Dundee Sheriff Court on Friday: "I live in hope – I mean one day the mighty Lord Advocate himself might just come and decide to sit in Dundee for a day.
"Then we'll get decisions taken there and then. He won't have the excuse of saying, 'I'll have to see what the Crown Office says'."
The Lord Advocate, the Rt Hon James Wolffe QC, is the chief public prosecutor for Scotland.
The Lord Advocate and the Solicitor General, Alison Di Rollo QC, head the Crown Office and Procurator Fiscal Service in Scotland — the public prosecution service north of the border.
Criminal lawyers have complained increasingly in recent years of a tendency to restrict the power of individual summary prosecutors – known as depute fiscals – to take decisions on their feet to drop cases or amend allegations, and to insist instead that issues are referred up to senior managers in the Crown Office.
One veteran solicitor said: "Nobody will take a decision on the hoof any longer. Everything is referred up. Sheriff Way's quite right to flag this up."
The Crown Office said it would "politely decline" to comment on the sheriff's observations.