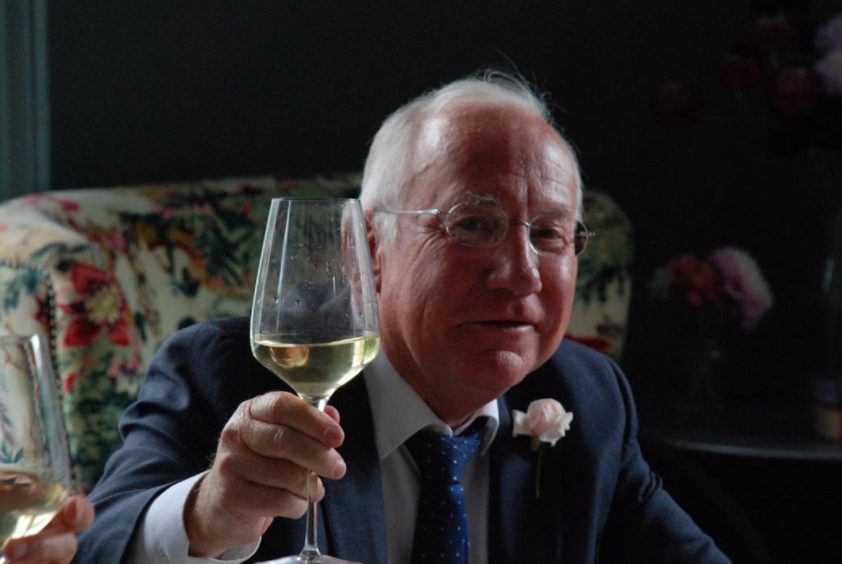 Tributes have been paid to former television reporter Harry Smith, who began his career in Angus before establishing himself as a leading Westminster correspondent.
The 69-year-old's family announced he had died on Friday morning.
First Minister Nicola Sturgeon led condolences to Mr Smith's family, describing him as a "stalwart of Scottish and UK political reporting, and always a gentleman."
Mr Smith started his journalistic career in local newspapers in the late 1960s and was editor of the Forfar Dispatch.
He moved to Bristol to become a reporter for Western Daily, returning to Scotland in 1979 to work with Radio Forth.
After several years at the BBC, he moved to Scottish Television in 1987 and joined ITN news a year later, becoming home affairs correspondent in 1994, then Scotland political correspondent in 1997.
He left ITN in 2007 but joined STV news shortly afterwards as the Westminster correspondent.
His family tweeted: "It's so hard to believe his energy and sense of fun are gone.
"Many of you will have known him for his strong opinions and humour on here. He'll be greatly missed by family, friends and colleagues."
Mr Smith had established a large Twitter following and was active on the social media platform in the days leading up to his death.
He had joked in his site profile: "Hair now looking more like my 60's hippy phase since lockdown."
Figures from journalism and politics have remembered a figure who was described as a consummate professional and a great friend.
Broadcaster and journalist Alan Douglas wrote on Twitter: "Very sad news. Harry followed me as "editor" (only editorial person!) on the Forfar Dispatch and then we teamed up again a few years later on Reporting Scotland.
"Always a gentleman and a first-class journalist."
STV head of news and current affairs, Steve Ladurantaye said: "Harry was a world-class professional who never forgot where he started.
"His reports were as charming as they were informative in a way that can only be achieved when you really know what you're talking about."
Deputy First Minister John Swinney said: "I am so sorry to hear this news.
"Harry was a magnificent journalist and it was always a pleasure and a challenge to be interviewed by him."
Channel 4 anchor Krishnan Guru-Murthy said: "I'm so sorry to hear this news. He will indeed be sorely missed.
"Was great to have him part of the C4N family in recent years after so long at ITN/STV."
Martin Geissler, presenter of BBC Scotland's The Nine programme, said: "That's such awful news. So many happy memories of Harry, a proper old school newsman.
"He always seemed to approach life, and work, with an attitude summed up by that wry smile he wore so well."
During his career, Mr Smith was also a contributor to Channel 4 and Aljazeera.