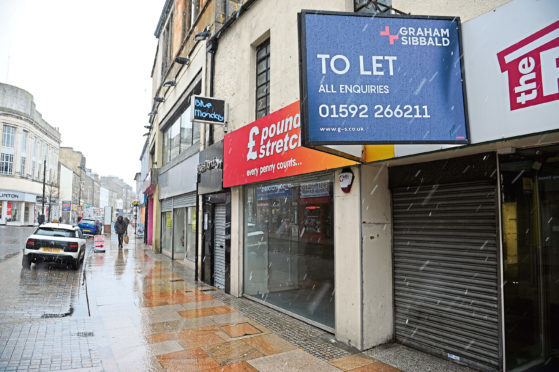 Sir, – A study published by Sheffield Hallam University on the impact of welfare reform shows that, on average, the loss to the Fife local economy is £660 per (all) working age adults.
Meanwhile in the most disadvantaged community – Buckhaven, Methil and the Wemyss Villages – the loss is estimated to be £995.
With already low incomes in the area, the local multiplier effect on the local economy is devastating, affecting businesses and jobs far beyond those families on welfare.
The iniquity of discriminatory austerity is based on the lie that a national economy is the same as the individual household, as the 1930s already demonstrated.
If you "tighten your belt" and "make savings" then you can regain a stable footing is simply not true.
This is compounded by the UK Government's vicious scapegoating of the poorest, while allowing tax reductions and privileges to the more affluent, thereby exacerbating inequality.
Even the more progressive Scottish Government seems either unable or loath to break the downward spiral of the coalfields areas of Mid-Fife by channelling necessary investment here.
There is a huge opportunity for significant economic investment projects such as reopening the Leven rail link and various renewables projects.
Properly catered for, there is no doubt these once very prosperous ex-mining areas can once again become a net contributor to the national economy.
James Robertson.
Casan,
Leven.
Nuclear vets let down by MoD
Sir, – Defence Minister Tobias Ellwood has said a "vital" study will further the MoDs understanding of the "wellbeing of our people so we can continue to provide the best possible care to all who have served" ("High suicide rates of Iraq and Afghanistan veterans to be probed", Courier, October 22).
Perhaps Mr Ellwood should look into the problems of the nuclear veterans.
They have been fighting for over 60 years for an apology and recognition for the high levels of radiation received whilst being used as human guinea pigs during British nuclear testing.
As far as I can see the only "wellbeing" offered by the MoD, is a refusal to grant legal aid, refusal to release documents, and a refusal to be honest.
If Mr Ellwood is being honest, he could apologise for the high levels of radiation experienced by nuclear veterans, release the documents requested and re-instate legal aid.
Nuclear veterans were used and then cast aside after the experiments were completed.
Dave Whyte.
73 Blackcraigs,
Kirkcaldy.
UK must deport hate preacher
Sir, – Anjem Choudary, the British Islamist hate preacher, has been released from prison after having served less than half of his five and a half year sentence.
This will mean a huge security operation costing £2 million a year.
Since he is only 51 years of age that is going to cost over £60 million, money better spent on health and education.
He preaches terrorism so why is he being protected?
He and his family should be told that his British citizenship is being revoked and there will be no police protection so he had better find a country willing to take him and fast.
Moderate Muslims are alarmed at his early release so perhaps they should demand that he is deported since he is giving Muslims a bad name.
Surely politicians would listen to them and step up to the mark and quickly change the law so that people such as Choudary will in the future be stripped of their UK nationality, serve the full sentence and then be immediately deported.
Clark Cross.
138 Springfield Road,
Linlithgow.
Campaigners are confused
Sir, – Have the various celebrities calling for a "people's vote" on membership of the European Union really thought the whole thing through?
Now that actor Brian Cox has added his influence to the case for one ("Actor Brian Cox warns of 'horrors' of Brexit", Courier, October 20) it is right to ask what they actually want.
Do they want a vote on the general principle of membership – a re-run of June 23, 2016?
Do they want a vote on the actual terms that might be agreed in the coming weeks between the UK Government and the EU?
Or do they – in the event of no agreement – want a vote on whether or not to leave on the terms that might apply if there is no agreement?
You may already be confused as I think some of the people's vote organisers are.
Some of them actually want you to vote on the basis of second preferences – vote 1, 2 and 3 on the principle, the negotiated terms or the no-deal terms.
That really would be a recipe for further division, delay and uncertainty.
Britain has gone through decades of debate on membership of the EU.
A simple democratic argument exists for accepting the result of the poll just over two years ago in which more than 33 million people voted.
It was not a perfect poll with EU citizens living here and people under 18 denied a vote.
Nevertheless, it has to be seen as one of the great plebiscites since universal suffrage came into existence.
Those campaigning for a people's vote should ponder whether they are actually disrespecting democracy.
They should also consider whether their own plans are coherent or are likely to create further disunity in an already fractured nation.
Bob Taylor.
24 Shiel Court,
Glenrothes.
Let down by our political leaders
Sir, – We have the so-called Scottish Liberal party's Willie Rennie demanding a people's vote on the EU and – when asked if the outcome turns out the same and Scotland votes remain while England votes leave – will he support a referendum on independence for Scotland, he refuses to answer the question.
In other words, he simply wants England to change their minds and if they don't tough luck for Scotland.
Meanwhile, we have Richard Leonard, leader of the so-called Scottish Labour Party demanding his London boss Jeremy Corbyn include in the next manifesto a refusal for Scotland having another indy vote under all circumstances.
The latest is that Ruth Davidson, leader of the so-called Scottish Tories, along with David Mundell, the Secretary of State for Scotland whose sole purpose is to protect Scotland's interests, are both saying if Scotland gets a better deal than England they will resign.
All of those above campaigned to remain in the EU and all of them claimed to leave would severely damage our country.
Also, all of them are paid to fight our corner.
We listened and 62% of Scotland voted remain but now we are told we should embrace the destruction of our country.
This is not normal behaviour.
Can you imagine Belgium's MPs fighting for Denmark or France for Germany before their own interest?
No, so why is it happening in Scotland?
Rodric Selbie.
45 Silver Birch Drive,
Dundee.
Setting the record straight
Sir, – It was very nice to see that a contribution of mine to the letters page prompted a response from Perth resident Dr Charles Wardrop (Letters, October 18).
Needless to say he has an entirely different point of view.
Of course that is his right, but the examples given nevertheless require rebuttal.
He tries to contrast his perceived good manners of the UK Brexit negotiating team with the bad manners of their EU counterparts and as a regular watcher of PM's questions on Wednesdays it seems that he goes for a cup of tea when the Conservative members regularly try to drown out those of the opposition.
It is thus a bit rich for the good doctor to claim that we have anything to learn about good manners from Tory politicians.
He also accuses me of being a bad loser as regards the referendum result but as a citizen of one of the three smaller nations in an unequal union of states it has been apparent to me from the outset that English votes will always triumph in a nationwide ballot because England's population far exceeds the combined total of the other three.
Allan A MacDougall.
37 Forth Park,
Bridge of Allan.