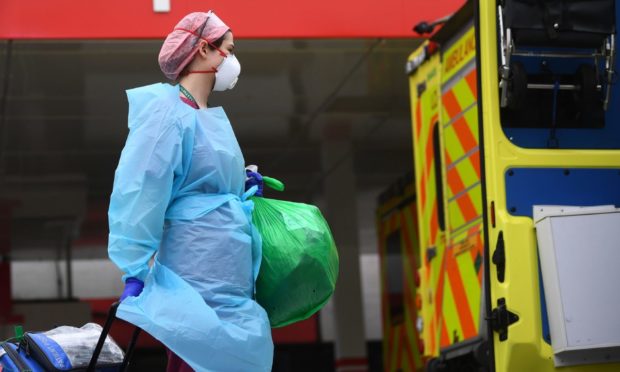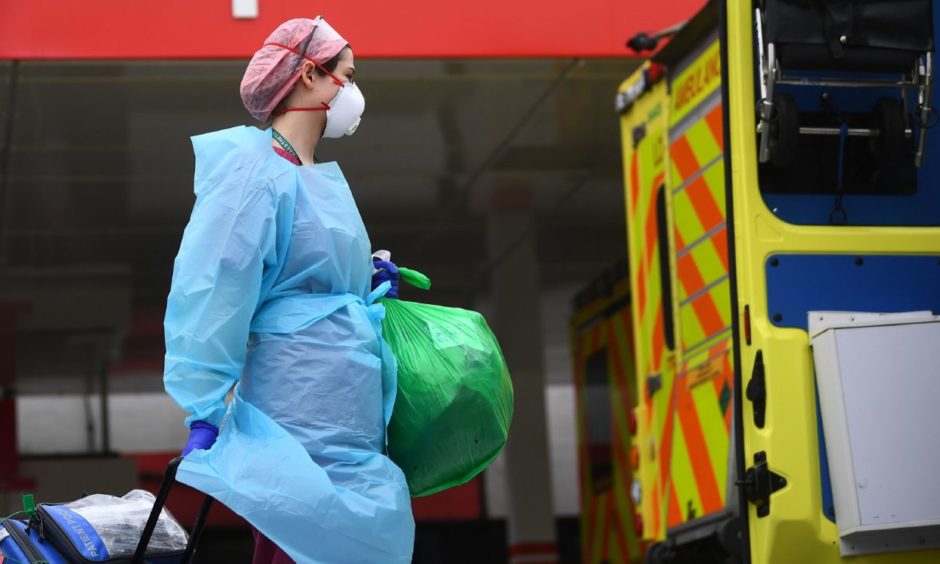 Sir, – I read recently that doctors have raised concerns not just about the supply of PPE, but also about the quality of it.
NHS staff are sometimes given fluid-resistant surgical masks, the quality of which were of little use in preventing staff potentially getting the infection.
FFP3 Respiratory masks are the best ones and must be made available to NHS staff.
One hospital doctor told the BMA: "The quality of our eye protection and apron is useless. Some of the PPE provided feels like a tick-box exercise just for psychological reassurance."
I firmly feel that these key workers deserve to be able to carry out their jobs without fear of getting infected with coronavirus, or unknowingly passing on the infection to members of the public.
Why can't all UK factories – which have the capacity – urgently switch to producing effective PPE equipment?
If humankind is capable of sending men to the moon, and producing nuclear weapons, why can't the political response allow for top-quality PPE to be made available to 100% of frontline NHS staff who urgently need it?
As I feel strongly about it, I have written to various politicians, and would urge others to do the same to keep the political pressure up.
Like everyone else, I clap for NHS workers at 8pm on Thursday.
Now, I want to see that the same NHS workers, whom I am applauding, are kept safe and well through good-quality PPE.
Mr Leon Fields.
Dunmore Gardens,
Dundee.
English PPE bias is lot of rubbish
Sir, – We must be grateful to the Scottish Government's clinical director, Professor Jason Leitch, for confirming as "rubbish" claims that suppliers are being asked to divert PPE equipment to prioritise supplying England over Scotland.
However, while Prof Leitch characterised the pan-UK approach as "pretty aligned", it is regrettable Nicola Sturgeon and her health secretary, Jeane Freeman, seemingly hastily seized on the suggestion.
Ms Sturgeon had hitherto fulfilled her role as an integral part of the UK team satisfactorily, reinforcing the UK line on tackling the virus.
Let us hope she doesn't fall back on familiar manufactured grievance politics at this crucial time.
Martin Redfern.
Woodcroft Road,
Edinburgh.
Musings from Fife's Einstein
Sir, – First off, I would like to offer my heartfelt gratitude and thanks to all those who are helping keep us all safe and well.
As this pandemic continues to ravage the country there are a few points I'd like to raise.
I am no expert but surely it makes sense that those in the frontline should be given all the PPE that they require?
It's a bit like saying to a fireman "enter that burning building without a hose and breathing equipment".
We the public can do our bit by being patient before we become a patient.
If and when a safe vaccine is found a lot of questions will be raised.
Dr Catherine Calderwood's clanger, along with the others who are ignoring government advice, is shameful but it does make me wonder, when fines are imposed, where does this money go?
I would hope it would go to foodbanks, the NHS and any local charities in the area where it has been levied, or will it just become another tax?
Some of you may think I'm just being cynical. Well you're not wrong.
I've seen governments come and go. PMs, FMs, MPs, MSPs during my 68 years and I feel I'm entitled to have a somewhat jaundiced view.
Have you noticed some of the films the TV channels are showing – The Andromeda Strain and Contagion to name two. Oh and all the adverts for funeral plans.
Yes the vultures are circling.
On a lighter note, however, our high street has been a lot cleaner at the weekend.
Not the usual smashed beer glasses or bottles, no empty chip bags or pizza boxes and best of all no vomit.
Also, cyclists are having to use the roads since we've reclaimed the pavements, although the dogs manage to do their bit to make things look normal as do the seagulls by ripping open plastic bags of refuse left out for uplift.
As for myself, not being able to get to the barbers, my hair is getting wide as it did when I was a youth.
I look more like Albert Einstein when I get out of bed – just not as clever.
Samuel Purvis Sr.
59 West Leven Street,
Burntisland.
Grim times for UK's musicians
Sir, – Because of the lockdown I will miss four orchestral concerts.
This is a disappointment but nothing worse.
What about the orchestras and their musicians?
They will be unable to hold concerts, indeed the venues will be closed by government order. There will be no money coming in because of this.
In any case, social distancing would prevent live rehearsals.
It would also prevent one-to-one tuition.
The musicians live for their art. It must be grim for them.
Ian Strachan.
Eathie, Golf Course Rd,
Blairgowrie.
Green future is not a lot of fun
Sir, – One useful result of the national lockdown is to give us a glimpse of the future that the Greens want for all of us: swathes of commerce shut down, limited imports, people only allowed out for necessary travel and to make restricted purchases of essential items.
To get the full flavour of the Green future, you just need to stop using any gas, as they want to ban it, and switch off your electricity, as when we only have wind turbines to rely on it will become a luxury item.
Of course, there are two fundamental flaws in the Greens' vision: firstly, a nation has to pay its way with industry and commerce, and, secondly, it's no fun.
Otto Inglis.
Ansonhill, Coaledge,
Crossgates.
Scotland not ignored by Mail
Sir, – A recent letter to the Courier appeared to feel that the Royal Mail had ignored the 700th anniversary of the Declaration of Arbroath and that this demonstrated a contempt for Scotland and its history.
In fact, as those of your readers who collect British stamps will know, the anniversary was commemorated by the special issue on April 6 of a miniature sheet featuring all four of the current Scottish stamps against a background of many of the seals attached to the Declaration and bearing the wording 'Declaration of Arbroath' in gold.
Those who bought the special first day cover will have found the card insert featuring a precise account of the Declaration and its significance.
In case your correspondent is concerned that no stamp specifically designed to illustrate the Declaration was issued, one was printed on 1st April 1970 to celebrate the 650th anniversary, and it would be very unusual to duplicate a special issue.
Incidentally, that same year saw a stamp featuring the architecture of Fife, and three more celebrating the Commonwealth Games in Edinburgh. These were followed in successive years by stamps for Sir Walter Scott, David Livingston, Sir Henry Raeburn and Robert the Bruce.
Scotland being ignored by the Royal Mail?
I think not!
Brian Lawrenson.
51 Bay Road,
Wormit.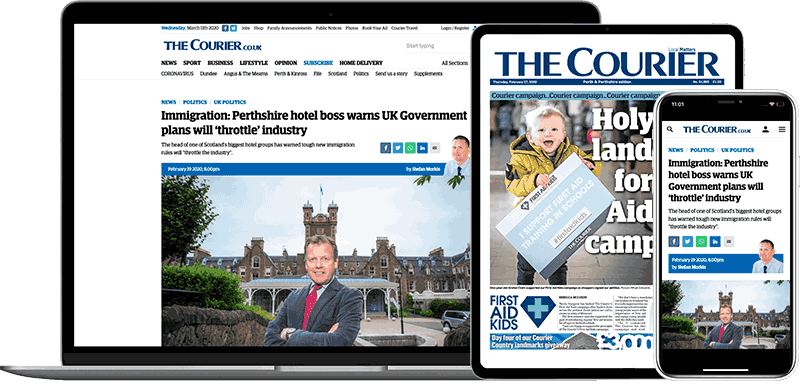 Support The Courier today.
The Courier is committed to delivering quality content to our communities and right now that's more important than ever — which is why our key content is free. However, you can support us and access premium content by subscribing to The Courier from just £5.99 a month. Because Local Matters.
Subscribe