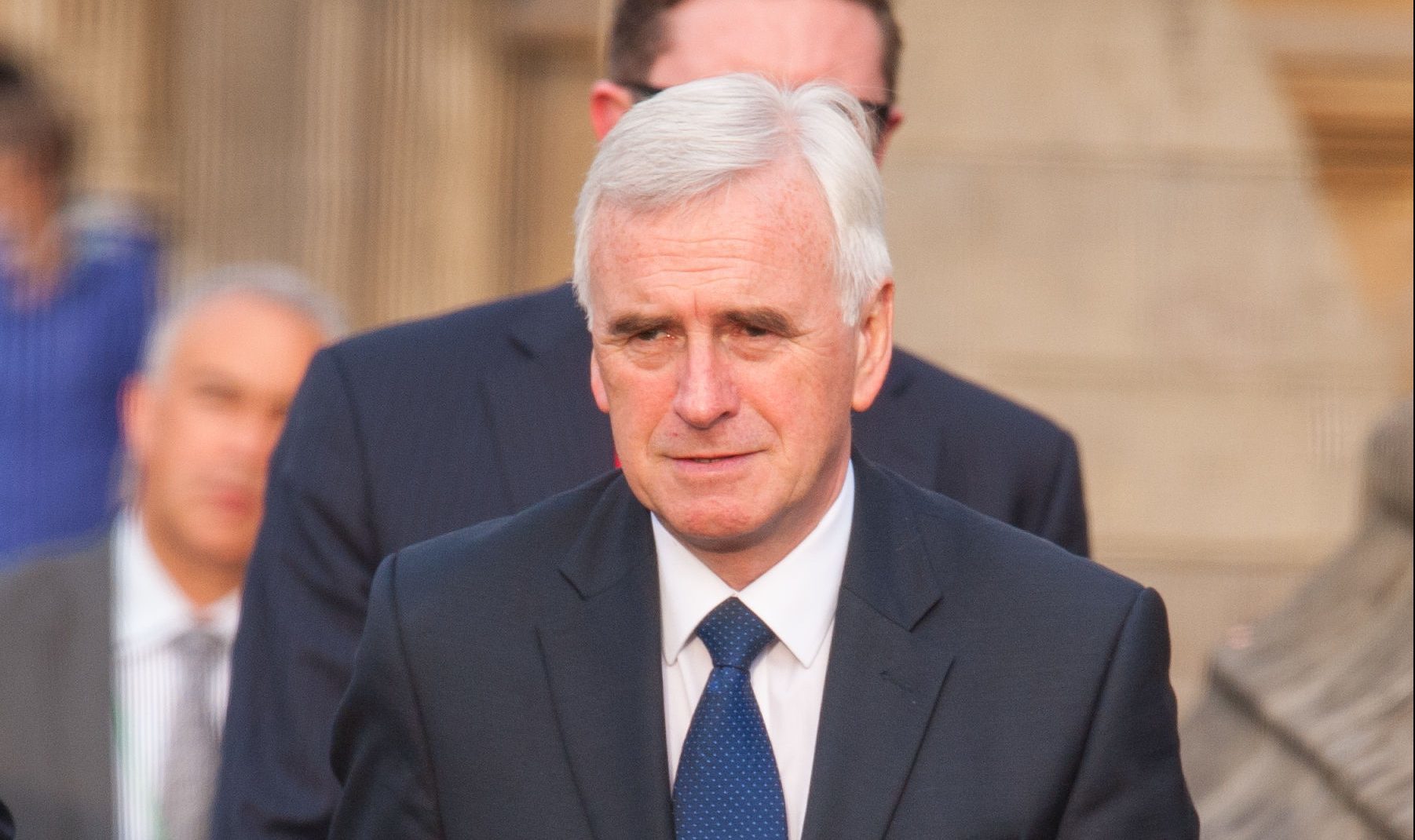 Madam, – So Labour shadow chancellor John McDonnell has confirmed he would grant Nicola Sturgeon IndyRef2 whenever she wishes (Labour would not block second referendum on independence, Courier, August 7).
It seems this would be in exchange for the SNP propping up a minority Labour government.
In doing so he shows himself to be a poor negotiator since under such circumstances, who else are SNP MPs going to vote with in the Commons?
The Tories who daily Ms Sturgeon abuses? Of course not.
While in 1979 the SNP brought down a Labour government, bringing Margaret Thatcher to power, it's unlikely it will do so again, with the Tories so steadfastly against Scottish independence.
Plus Mr McDonnell is naive if he thinks a pro-IndyRef2 stance will gain him Scottish seats in a general election.
If you support Scottish nationalism you vote for the real thing: the Scottish National Party, not Labour.
Indeed, a Labour Party supporting IndyRef2 will only serve to strengthen the position of genuinely pro-UK parties in Scotland.
Own goal, Mr McDonnell.
Martin Redfern.
Woodcroft Road,
Edinburgh.
Trust lost in democracy
Madam, – I noted with amusement that our latest London Tory Party ruler Boris promises to restore trust in our democracy.
We all know he is not serious, but this takes the biscuit.
Scotland, by nearly two to one voted to remain in Europe.
All opinion polls and our votes at elections show our opinion has strengthened against Brexit and especially a tragic no-deal cliff fall.
Seventy percent of Scottish voters opposed the Tories at the last general election. At the recent European election, opposition to the Tories strengthened to 90% – a staggering rejection of Tory rule by Scotland.
And Boris' plan to restore our trust in democracy?
Simple. He puts in place the most right wing government ever, and plans to take Scotland out of Europe at any cost against our clearest wishes.
And his second priority – after wrecking our economy via hard Brexit – is a further tax hand out to his rich banker old Etonian chums.
When Scotland demand another chance to break free from the shackles, what is his plan then?
Well it is to tell the people of Scotland to shut up and take the medicine.
Trust in democracy, Boris?
You are fooling nobody except the relatively few ageing members of the Tory Party who put you in power.
Sickening.
K Heath.
Cortachy,
Kirriemuir.
Support for indy is growing
Madam, – With regard to Mr Redfern's letter (Single poll not a case for indy, Courier, August 9) which has probably been sent to every British newspaper.
He states one poll is not a case for indy.
He is correct it doesn't but it does confirm the upward trend in support and that Scots are now questioning the union.
As for his statement about being outside the European Union, he perpetuates the unionist lie that Scotland would not get membership and conveniently forgets that Scots were told voting No would mean their membership of the bloc was guaranteed.
Bryan Auchterlonie.
Bluebell Cottage,
Perth.
Different poll perspective
Madam, – Before we all get carried away with Lord Ashcroft's poll apparently showing a massive increase in those wishing for Scottish independence, it should perhaps be pointed out that the poll consisted of 1,019 people being interviewed online.
Since Scotland has a population of five million plus and most elderly people do not have online access, the results of this poll can hardly be said to be indicative of a sweeping national endorsement of independence.
What it does say, however, is that perhaps we should view all opinion polls through narrowed eyes.
George Dobbie.
51 Airlie Street,
Alyth.
Stop this Brexit calamity now
Madam, – Boris Johnson charging round the UK like the proverbial bull in a china shop is not going to placate anyone.
His platitudes are another example of his sleight of hand and shows a complete lack of understanding of these countries within the UK.
A no deal exit from the EU would be a catastrophic disaster for all of us.
For example, how could businesses anticipate and plan ahead? How could they estimate the number of employees needed when faces with excess tax for import and export?
It is to be hoped that those wishing to stop a no deal exit are ready with a real cross-party agreement to fight this and save us from calamity.
This is not a general election which can be changed every five years.
It would be for ever.
Betty Boylan.
40 Fintry Place,
Broughty Ferry.
Put shark on public display
Madam, – This unfortunate specimen of a porbeagle shark was, very possibly, injured by the propeller of a powerful fast moving boat while chasing mackerel.
A pilot-boat or a large pleasure-angling vessel may have been responsible.
However, the National Museums Scotland should not hide away this poor creature: quite the contrary, the porbeagle should be put on public display in order that this type of incident should be brought to public attention.
Porbeagle sharks are a necessary component of the ocean's eco-systems.
Kenneth Miln.
6 Swallow Apts,
Union St,
Monifieth.
Power grab may prove deadly
Madam, – The decision by the Indian Government to revoke Indian-administered Kashmir's autonomy and put it under its direct control is deeply concerning.
The Himalayan region of Kashmir is claimed in its entirety by both India and Pakistan, but each country controls only part of it.
The abrupt and ruthless manner in which its autonomy has been revoked, fulfilling a Hindu nationalist agenda, will undoubtedly lead to protests and inflame the resentment which has underpinned an insurgency which has cost tens of thousands of lives.
The broader reverberations in an unstable region are as worrying. Pakistan has already condemned New Delhi's move and said it will "go to any extent" to protect Kashmiris.
The two nuclear-armed neighbours have long been at odds – and at times at war – over the disputed Himalayan region.
Bill Clinton once described the ceasefire line as the most dangerous place in the world.
China, which also has a territorial dispute, declared India's actions unacceptable and void.
The consequences of revoking Kashmir's special status is likely to be grave, extending well beyond the region, and the United Nations and other major global powers must urgently step in to defuse this incendiary situation.
Alex Orr.
Flat 3, 2 Marchmont Road,
Edinburgh.