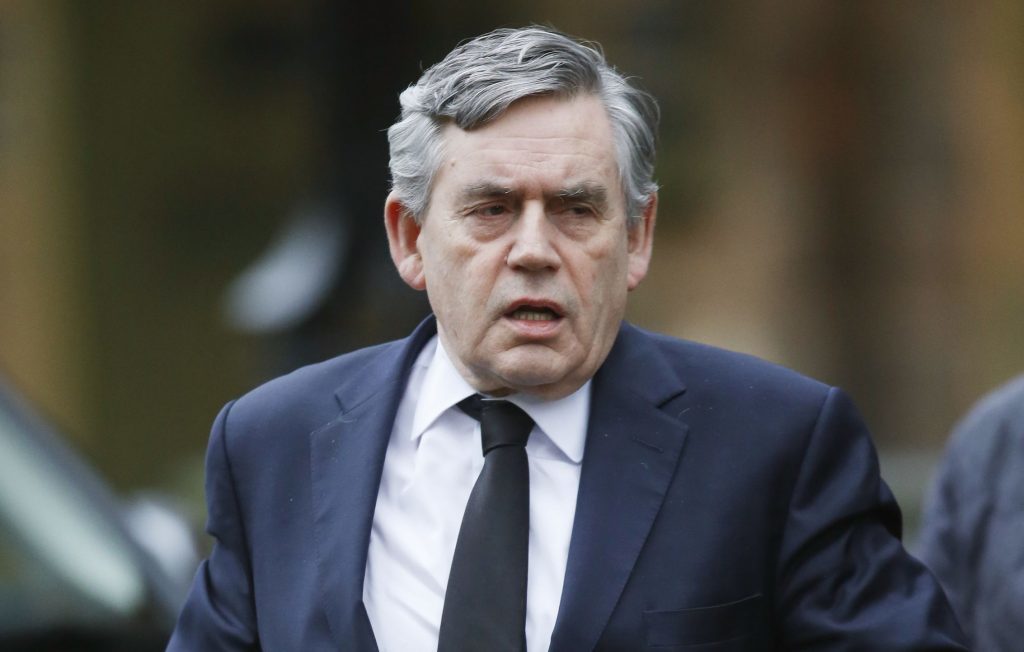 Britain needs to stay in the EU to prevent a "race to the bottom" in workers' rights, former prime minister Gordon Brown has warned.
In a major intervention in the referendum campaign, the ex-Labour leader insisted the European Union accepted that "markets need morals".
The European outlook was that "markets may be free, but they can never be value-free," Mr Brown said as he urged a Remain vote.
"Think of the social chapter preventing a race to the bottom, preventing a dog-eat-dog culture," Mr Brown said.
The former prime minister insisted this was the only century when Europe had not been at war, and the EU needed to be praised for that.
The intervention came as Boris Johnson denied that he expects a Leave vote in the June 23 referendum to clear the way for him to succeed David Cameron as Prime Minister.
Asked whether he thought Mr Cameron should remain in 10 Downing Street to oversee negotiations for Britain's withdrawal from the EU, the former London mayor told ITV1's Good Morning Britain: "Yes, absolutely. Of course he can, and I think he must."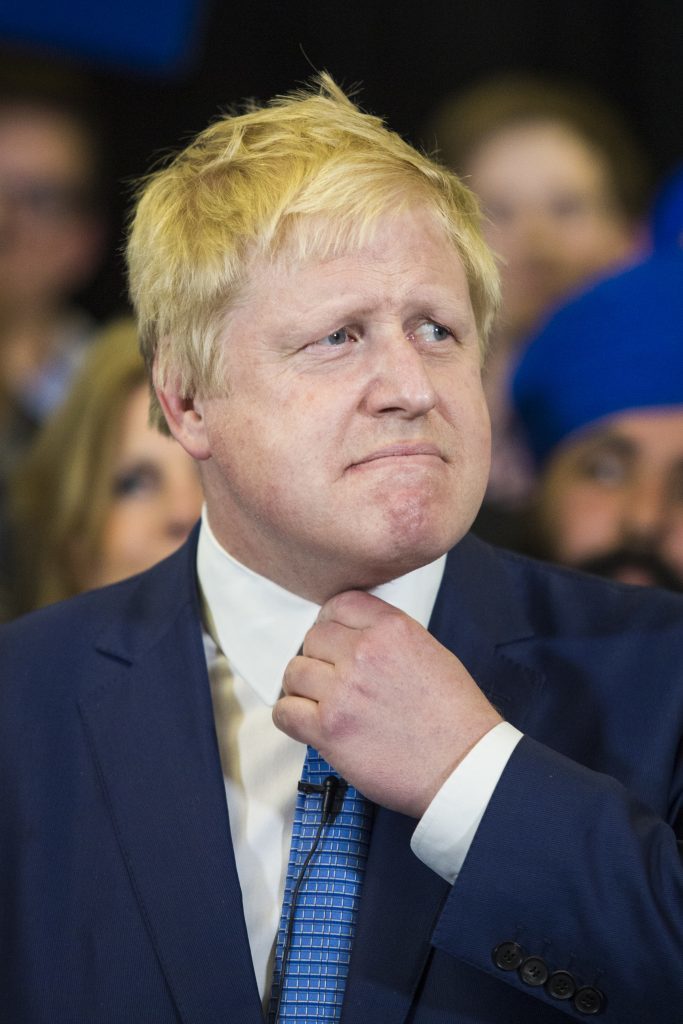 Mr Johnson was speaking as the two sides in the referendum campaign wheeled out their big guns, with Mr Brown also making a high-profile speech to urge Britain to "lead in Europe, not leave it".
The former premier was using the high-profile speech in London to make what he calls the "patriotic" case for Britain to remain a member of the 28-nation bloc.
And Liberal Democrat leader Tim Farron will echo Mr Cameron's warning of the threat posed by Brexit to peace and security, arguing that a Leave vote would risk a return to the "mutual hostility" of a century ago, when Europe was convulsed by the First World War.
Kicking off a Vote Leave battlebus campaign in Truro, Cornwall, Mr Johnson said the referendum offered the UK a "once-in-a-lifetime chance for us to take back control of our country and our democracy".
Mr Johnson repeated the Vote Leave claim that the UK sends £350 million a week to Brussels, despite a second warning from the head of the UK Statistics Authority, Sir Andrew Dilnot, who on Tuesday wrote to tell the campaign it was "disappointing" that it continues to use a figure which he regards as "potentially misleading" and lacking in clarity.
Uxbridge and South Ruislip MP Mr Johnson – widely regarded as a likely contender for a Tory leadership battle when Mr Cameron stands down – insisted that the Brexit camp could "guarantee" that Britain's EU contributions would be spent on UK priorities like Cornwall's fishing and farming industries if the UK votes to leave.
He told BBC1's Breakfast: "Of the £20 billion we send to Brussels a year, £10 billion we never see again. It goes on all sorts of things – Greek tobacco farming, Spanish bull-fighting.
"With that net money back in our country we could fund things like the NHS, our science base, our academic health science centres even more generously than we currently do. That argument just doesn't stack up."
Mr Johnson was not chastened by US President Barack Obama's warning that Britain would be "at the back of the queue" for a trade deal if it left the EU.
He pointedly told Good Morning Britain: "Obviously, when the US wants us to be at the front of the queue for various things – the Iraq War – then that's a different matter.
"Most sensible people will recognise that we will do a free trade deal not just with the EU, but we will have the opportunity for the first time in 43 years to do free trade deals not just with America but with India, China, Australia and New Zealand, which we currently cannot do because we are a member of the European Union."
He rejected the claim of Labour's Alan Johnson that Brexit campaigners were "extremists" who could see nothing good in Europe, telling the BBC: "I do think it's very odd that we are being called extremists and irrational when only the other day we were told World War Three was going to break out if we voted to Leave. That cannot be sensible.
"Everybody knows that peace in this continent is really guaranteed by Nato. If it really is true that World War Three and bubonic plague are about to break out, why on earth are we having this referendum?
"I love Europe. I have many happy memories of living, working, going on holiday to Europe. Most of my family come from one European country or another.
"But there's a difference between Europe and the European institutions, and they are now evolving in a way which is not compatible with the long-term health of our democracy."
Writing in The Guardian, Mr Brown said the referendum debate had so far pitched the Remain camp's warnings of economic instability after Brexit against the Leave side's "appeal to the heart" with a vision of the Britain of 1940 "standing alone" as "wave after crushing wave of globalisation" threatens the country.
He insisted that supporters of EU membership should offer a "positive-sum" vision showing how "the right balance between autonomy and co-operation can be struck without putting our national identity at risk".
Britain's traditions and history are "outward-looking and engaged with the world" rather than "insulated and isolated", and its best interests are to balance "the national autonomy we desire with the continental co-operation we require", he said.
The former Kirkcaldy and Cowdenbeath MP played down fears of loss of sovereignty to Brussels, insisting that "the future lies not in a United States of Europe, but a United Europe of States".
Recent years had seen national governments of the 28 EU states taking over decision-making power from "a once overbearing European Commission", as the bloc moved away from the earlier fashion for harmonising laws and practices and towards mutual recognition of each country's standards and traditions.
Britain does not need to sacrifice its political and social culture or its national autonomy to benefit from a single market which will be "the biggest British job creator of the next decade", he said.
The former PM said cross-border co-operation and intelligence-sharing between EU states is vital to tackle terrorism, people-trafficking and illegal migration, while all of Europe would be "at risk from Russian aggression, Middle Eastern terrorism and African instability" without a common EU security policy.
Only a united Europe – and not Nato or any single country acting alone – could deliver the necessary combination of diplomacy, aid and economic support, he said.
"The June vote should be a salute to Britain's irrepressible spirit, a tribute to our tradition of looking outwards and a progressive, agenda-setting moment that shows European co-operation is the best way to secure more jobs: the one way to curb tax havens, the main way to tackle illegal immigration and terrorism on our borders, and a progressive way to tackle climate change and set minimum standards at work," wrote Mr Brown, who sets out his argument in greater detail in a book entitled Britain: Leading Not Leaving.
"A positive-sum moment can be borne out of what can sometimes seem like a zero-sum referendum, as we demonstrate that we best honour our outward-looking internationalism by leading in Europe, not leaving it."