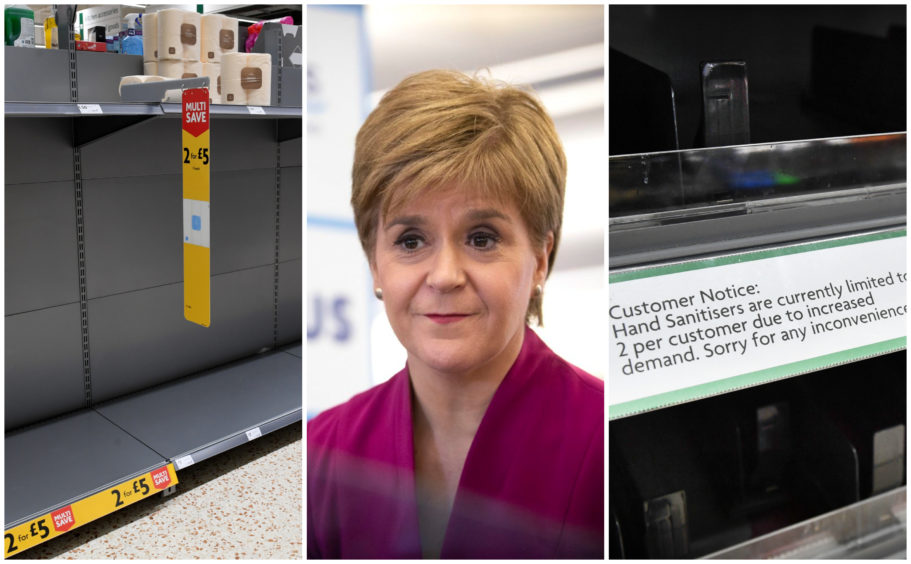 Nicola Sturgeon has warned against coronavirus panic buying as the number of Scottish cases increased by five to 23.
The first minister urged shoppers not to rush to supermarkets to stock up on supplies, because such behaviour would lead to shortages of essentials.
Her plea to "be sensible" came as the Scottish Government figures showed the five new cases included the first two in the Shetland Isles.
Over the last 24 hours, the number of cases in Grampian have stayed at four. Similarly, Tayside still has one case and Fife was stable on two.
But in addition to Shetland, two new cases have been detected in Lothian, where there are now five people with the disease. An extra case has been observed in Lanarkshire, which has gone up from two to three.
Ayrshire and Arran still has one case, Forth Valley remains on two and Greater Glasgow and Clyde is also constant on three.
At the weekend it was reported that Tesco has begun restricting sales of some food and household items to combat coronavirus stockpiling.
Shoppers have been limited to buying no more than five of certain goods, including antibacterial gels, wipes and sprays, dry pasta, UHT milk and some tinned vegetables. There have also been pictures posted on social media of empty shop shelves, many from other countries affected by the virus.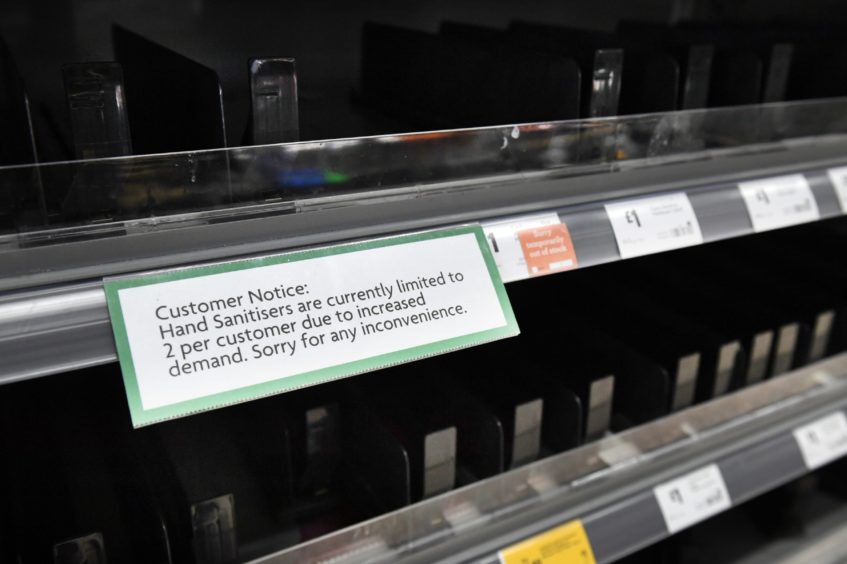 Public urged to 'be sensible' and not panic-buy
At a Scottish Government briefing in Edinburgh, Ms Sturgeon said the public should "be sensible and not rush out to buy things because you're worried about shortages. It is often that kind of behaviour that causes the shortages."
The first minister said ministers were being "open and transparent" with the public in an attempt to give people as "much notice as possible" if they are asked to change their behaviour.
"We are seeking to do that in as orderly way as possible," Ms Sturgeon said.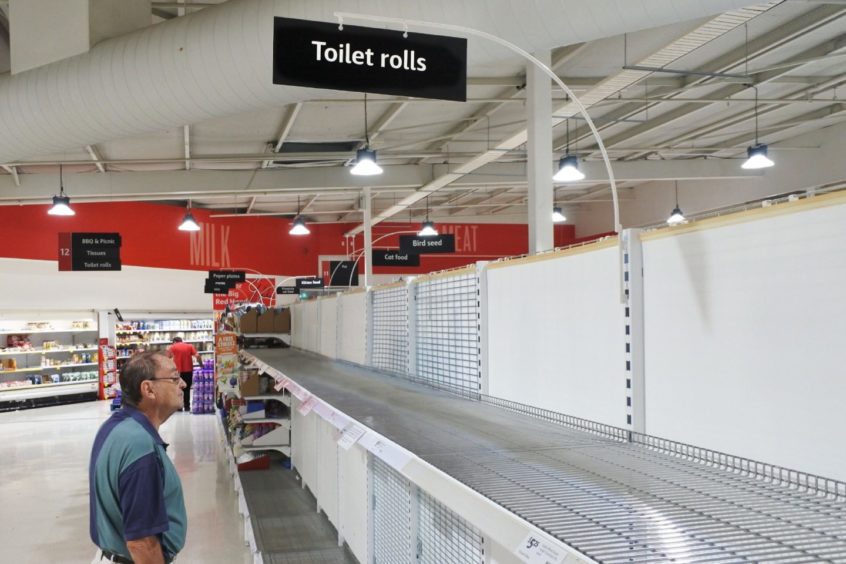 She added: "We will be happy and very keen to keep a dialogue with the retailers and supermarkets to make sure they have got the best advice and that we can work together on that kind of public messaging to make sure that we don't see unnecessary pressure put on supplies of any particular commodities."
Ms Sturgeon said the next few weeks were likely to be a "a very challenging situation" as the disease spreads.
The Scottish Government issued more advice on how to limit the spread of the virus.
At the moment the UK is still in the so-called "contain phase", which seeks to limit disease spread by tracing contacts of those with the disease.
But she warned there was "an increasing inevitability" there would be a "significant outbreak" across the UK, which would see action escalated to "a delay phase".
The "delay phase" involves taking action to limit the spread of the virus, by cancelling sporting occasions or shutting-down schools.
Ms Sturgeon stressed that such action did not have to be taken yet, but the situation was being constantly monitored.
Current "common sense" advice is that those with serious flu symptoms should stay at home and not go to work. Ms Sturgeon said that over the next couple of weeks that advice may be extended to those with "mild" symptoms.
And as the first cases were reported in Shetland, Ms Sturgeon emphasised that the remote nature of much of Scotland would not offer protection against the spread of the virus.
"I would expect to see an increase of cases anyway," the first minister said.
"I would not want to assume that our rurality or remoteness would protect us in any way from this virus. I think we will be affected broadly in the same way as the rest of the UK."
She also warned that the relatively small number of cases north of the border so far did not mean that Scotland would be less affected than elsewhere in the UK.
"We may be a few days behind the curve compared with some other parts of the UK. But over a longer period of time, I would expect that to flatten out," Ms Sturgeon said.
Chief Medical Officer Dr Catherine Calderwood agreed, saying she "wouldn't read anything into" the relatively small Scottish numbers.
Dr Calderwood said: "This is what happened in England for some days at the beginning of the outbreak. The way this virus is spreading I don't think we can take reassurance that the slowness is going to be anything other than building up."