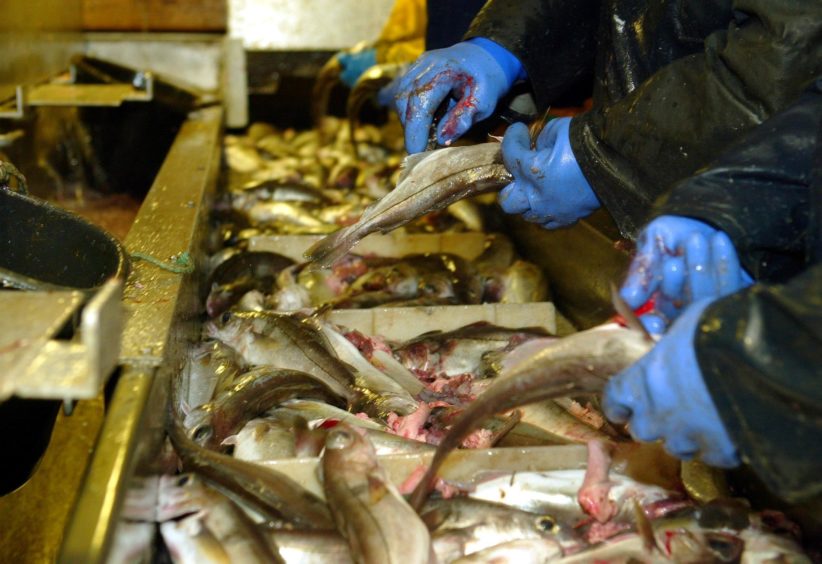 It may be well used to dark skies and rough waters, but never has Scotland's fishing sector seen a storm like this one.
As an industry it's worth £316 million annually to the Scottish economy, but with export markets and the domestic restaurant trade collapsing due to the coronavirus outbreak, the potential losses have been described as 'terrifying' by industry representatives.
Many boats supplying shellfish have already tied up, but there is, despite pressure on prices, a desire to keep the supply going of whitefish such as haddock and cod into the domestic market.
Until Monday's announcement of even tighter business and travel restrictions with the country effectively now on lockdown, trade at Scotland's fish markets had reportedly been holding up to a degree, with individual traders travelling from larger cities to buy supplies for those UK restaurants and shops that remained opened.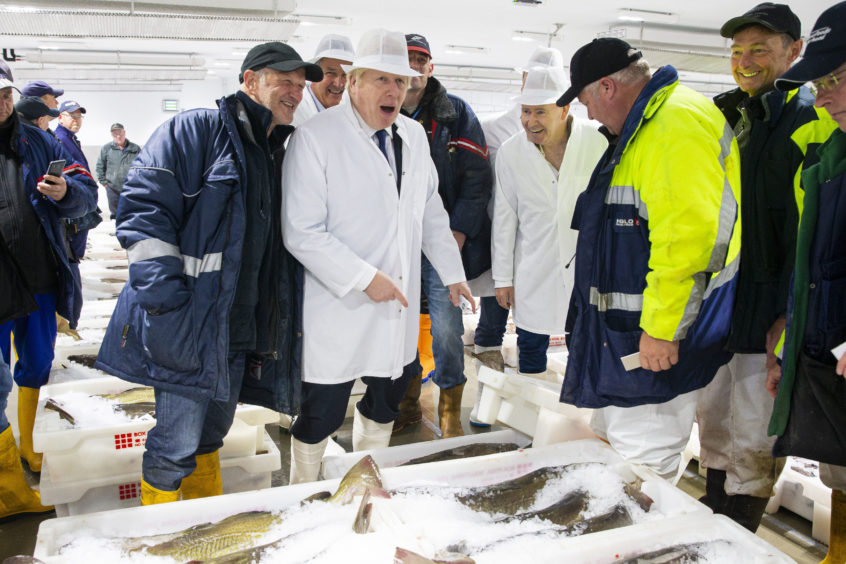 Demand in supermarkets remains strong, and online seafood delivery business, Fishbox, reported a 17% increase in subscriptions to its service in the past week alone as customers look both to reduce the time spent in shops and to find more direct supply routes to food and drink products
But with the lockdown further limiting business openings, footfall at Scotland's fishmarkets slumped on Tuesday along with prices.
According to one wholesaler in the North East, boats may be discouraged from going out to sea.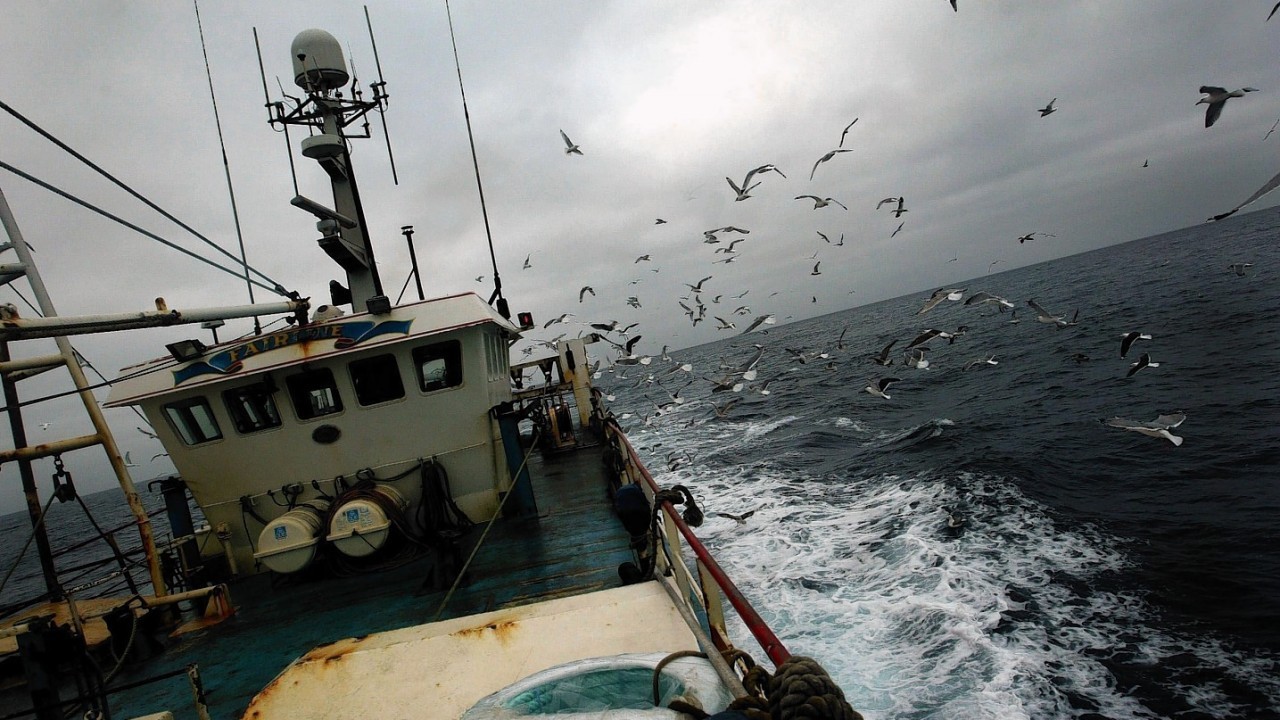 He said: "The boats have been well organised. Agents have been telling them to do half landings, so instead of going out for a week they're going out for three or four days at a time, providing the market with a more limited supply. For now supermarkets are still getting the supplies and, because the landings have been low, they've been able to keep the prices up.
"The only thing pushing it down was Europe closing its borders to a lot of exports.
"With some wholesalers down south closing, the markets here had seen a lift in individuals coming up to buy and they were getting a lot of trade at 3 in the morning. That didn't happen [on Tuesday] morning. They didn't have the footfall so the prices have dropped and if they drop too far then the boats may stop fishing. That wouldn't affect salmon which is farmed so there will probably be enough salmon stocks, but the whitefish side of things could be affected."
In 2018, Scottish-registered fishing vessels landed 446 thousand tonnes of seafish and shellfish with a value of £574 million, and employed around 4860 people.
With demand from the domestic restaurant trade and export markets falling away the fishing industry is facing a crisis that few could have predicted.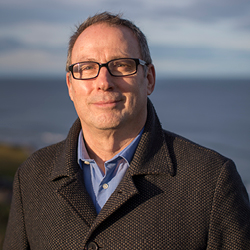 For Mike Park, CEO of the Scottish White Fish Producers Association, and those he represents, these are exceptional and uncertain times around which there are no guarantees.
He said: "The bigger issue we have right now is prawns – there was a degree of oversupply to the market last year which has meant some of the cold stores are pretty much full as we came into this crisis. The main markets for them are Italy and Spain as well so we're getting great resistance to getting them into the market – some processors are taking small amounts but we think by the end of this week this will have dried up as well which then only leaves the whitefish fleets.
"They will want to continue to go to sea to service the market. But no one will want to keep going if the price gets below sustainable proportions because, remember, we only have a finite quota to land to market. If we landed it to market now for poor prices and we use up our quota then it means in the latter part of the year when the prices will rise again we have no quota left so it doesn't make business sense to land it below a price that makes it unprofitable for the fleet.
Yet, says Mr Park, both vessels and processors want to keep supplying the market.
"Demand from some of the big retailers has increased they're keen to get fish products on to the shelves but that pretty much just relates to haddock. The only haddock that produces a good yield in terms of meat is at Rockall out in the depths of the Atlantic which is not the best place to be just coming off of winter and it's only a place for the bigger vessels.
"But we do want to maintain the market. We want to get haddock into the retailers to get to the consumers, and we want to get other species like cod in there as well. We also have to be very aware that given the reduced level of overall demand supply will have to reduce as well."
Asked whether that will mean empty shelves in supermarket refrigerators, Mr Park for now feels confident the industry can continue to deliver the produce.
"I don't think so. I think these (larger) vessels have direct contracts with some of the processors, mainly for haddock, and the price they achieve will be a relatively stable price so supply should continue.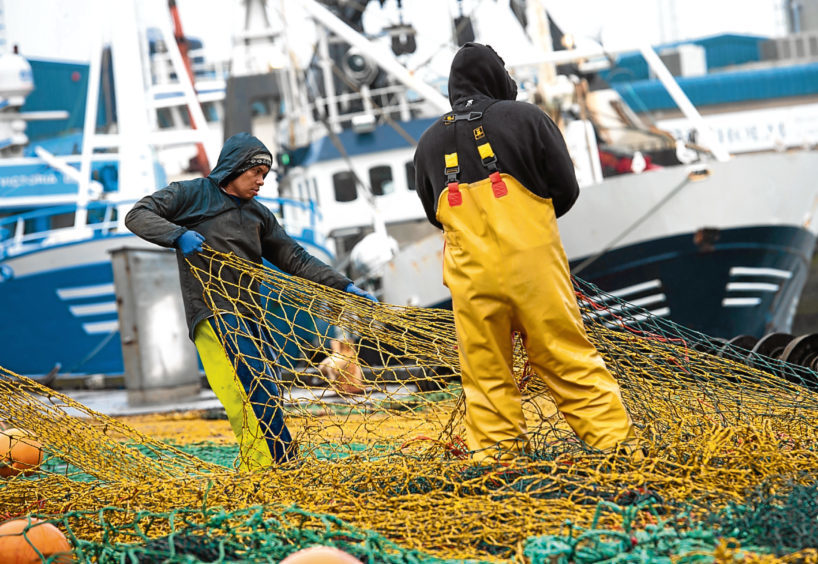 "We are seeing a number of smaller processors closing their doors because they can't supply the markets they used to supply but they were traditionally into the Continent so we land a lot of monkfish, hake, squid that goes there. We're seeing those processors closing their doors because there's no use keeping their costs going if you don't have the income.
"The big processors feeding into the supermarket chains, these guys are continuing and are looking for vessels to contract to them.
"As an industry we are talking with Government about trying to get aid to those vessels who are tying up. They secured a package for the small inshore fleet, but we're hoping they turn to us next to give us a package so that some of the fleet can tie up."
Today the Scottish Government announced the fishing and seafood industry will receive £5 million in support targeted towards 650 companies including onshore processing firms.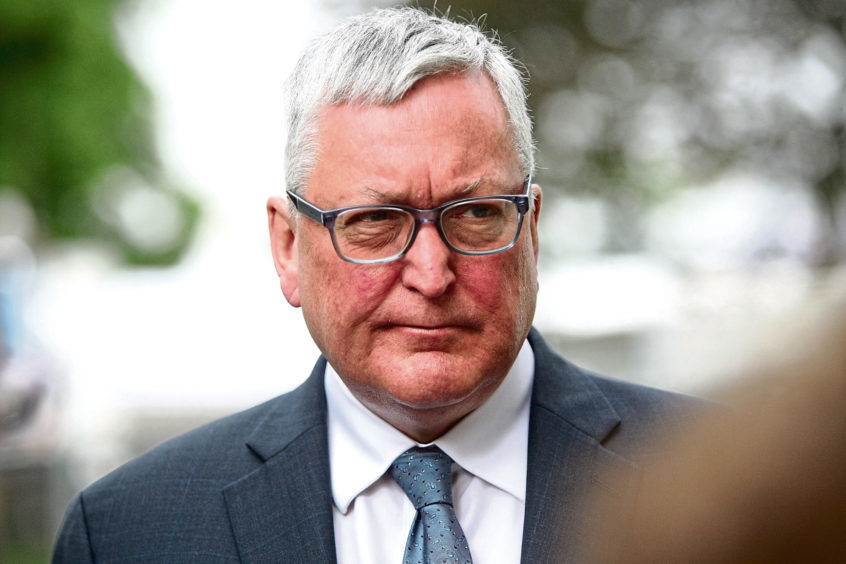 Owners of vessels less than 12 metres long will receive an initial payment of 50% of two months' average earnings, administered by Marine Scotland, but Fisheries Secretary Fergus Ewing admitted the support had to go further.
He said: "The need for action is immediate. I am therefore announcing an initial package of support and Scottish Government officials are working as hard as possible to get this money out of the door as fast as we can."
"We recognise that more needs to be done, particularly to try and create some alternative markets – at least in the short-term.
"I will be discussing with retailers how that might be achieved, and I would also encourage the public to play their part by buying Scottish seafood if they can."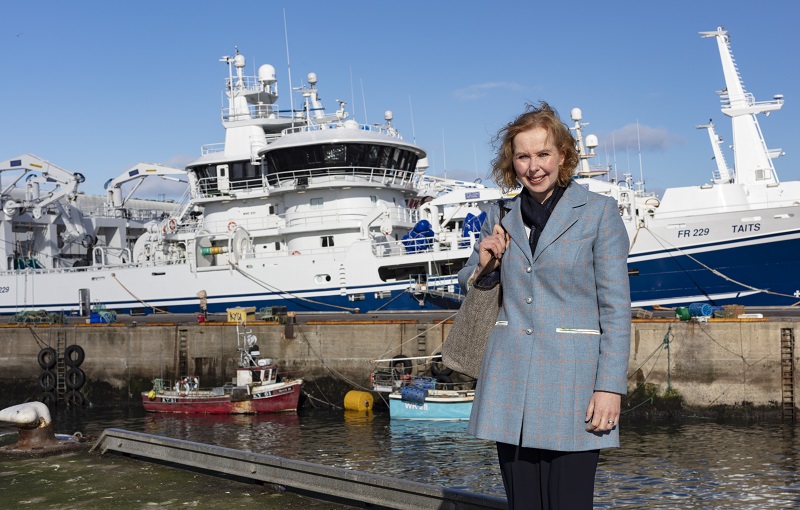 And Elspeth Macdonald, chief executive of the Scottish Fishermen's Federation, agrees more has to be done.
"The Scottish fishing industry has been hit hard through the impact of the Covid-19 pandemic. The loss, almost overnight, of export markets and of the food service and hospitality trade in the UK has had a serious impact on our shellfish fleet, much of which is now tied up.
"Clearly the situation is unprecedented and changing on a daily basis, but we welcome the recognition by both Scottish Government and the UK Government that food production is a priority, and that the industry requires support through these public health and economic crises.
"Our whitefish vessels have also been hit by the loss of exports, but are working hard to keep supplying the UK market, where the demand for food in retail and convenience is high, although everyone in the supply chain is having to adjust to what are volatile and fast-changing circumstances.
"We want to continue to supply consumers with safe, sustainable and nutritious Scottish fish and shellfish, and are working across the supply chain and with governments to keep this proud industry at sea and fishing."