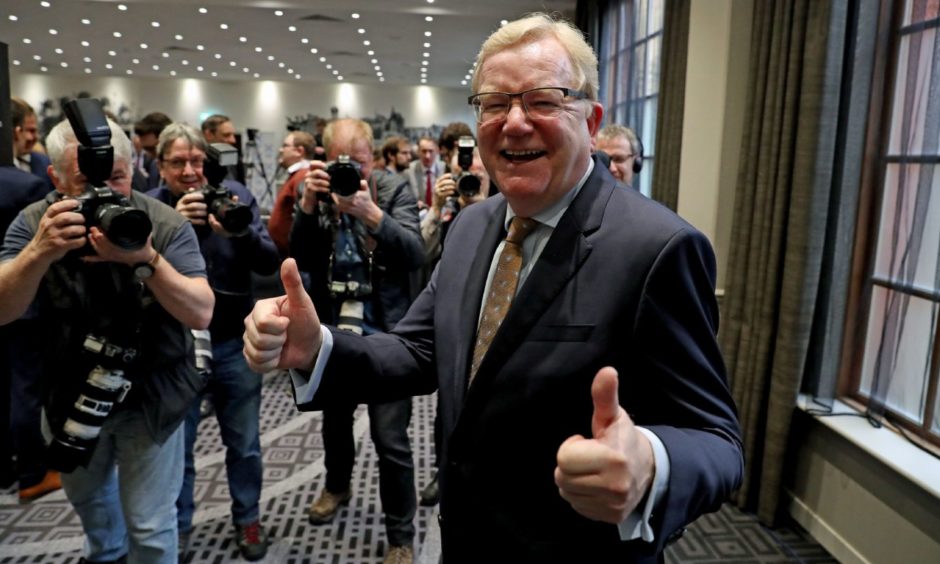 The only cabinet minister to stand down over the Dominic Cummings lockdown affair has denied "unfounded" rumours of a Scottish Conservative leadership bid.
Party sources suggested Douglas Ross could stand as an MSP and even party leader in May 2021.
It comes as leader Jackson Carlaw admitted he had only sent "a couple of text messages" to Boris Johnson since the prime minister had been discharged from hospital amid the ongoing row surrounding Mr Cummings' behaviour.
The fallout from Dominic Cummings' decision to "bend" lockdown advice and Number 10's choice of an English-based MP for the Scotland Office has frustrated swathes of Scottish Conservatives.
Members of both parliaments have been inundated with furious correspondence detailing their anger about the Cummings incident.
And some Tories have been left scratching their heads as to why Mr Stewart – the MP for Milton Keynes South – was chosen over and above sitting Scottish politicians at Westminster.
Mr Stewart will "job share" with Banff and Buchan representative David Duguid, in a role recently vacated by Moray MP Douglas Ross.
Mr Ross resigned the day following Cumming's infamous rose garden speech – the first Scottish Tory to publicly declare his opinion on the matter and to date the most high-profile minister to quit.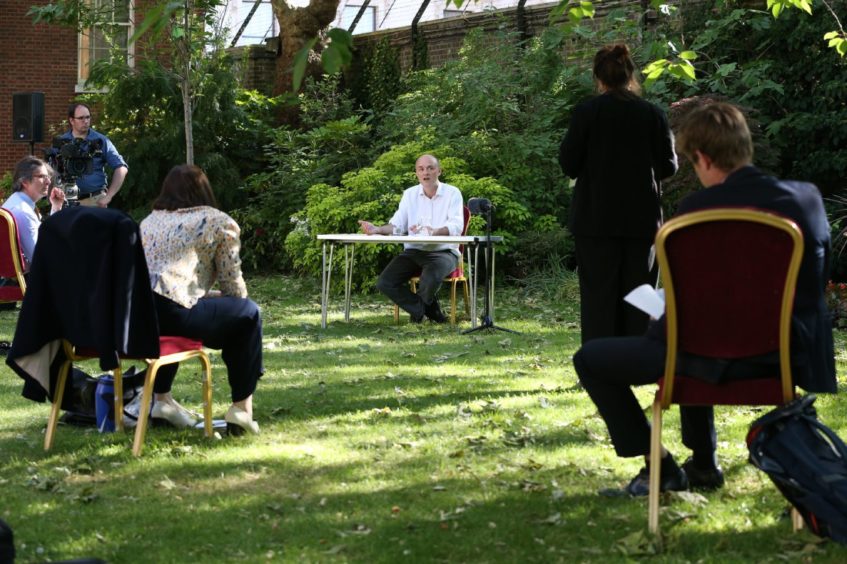 Suggestions Mr Ross might return to Holyrood in 2021 and even take a run for the Tory hotseat were promptly dismissed by him on Thursday evening, hours after Mr Carlaw's radio grilling.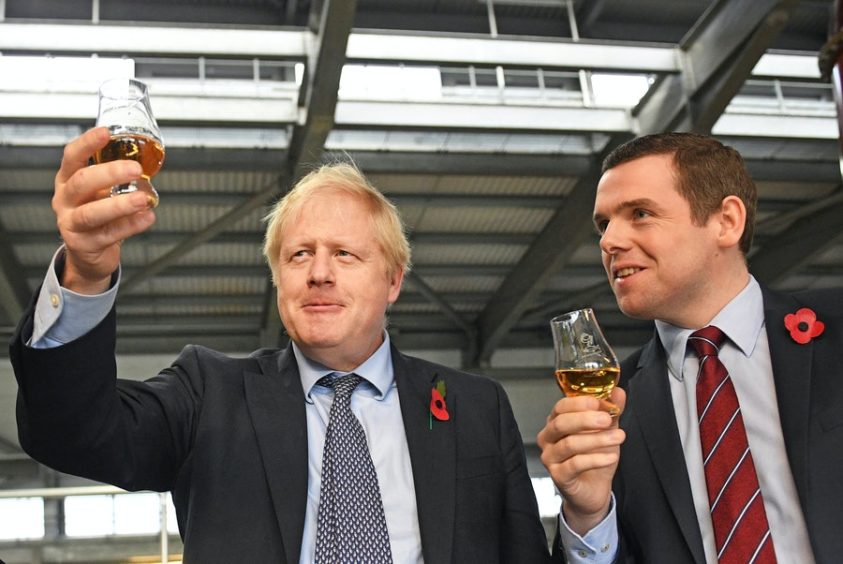 Mr Ross added: "I don't know where these rumours came from, but they are completely unfounded."
Scots Tories are understood to have been privately disgruntled by Dominic Cummings' actions and the impact it would have on the upcoming Holyrood election campaign.
Number 10, Scottish Secretary Alister Jack and Jackson Carlaw all reportedly tried to talk Mr Ross out of quitting, but to no avail, we understand.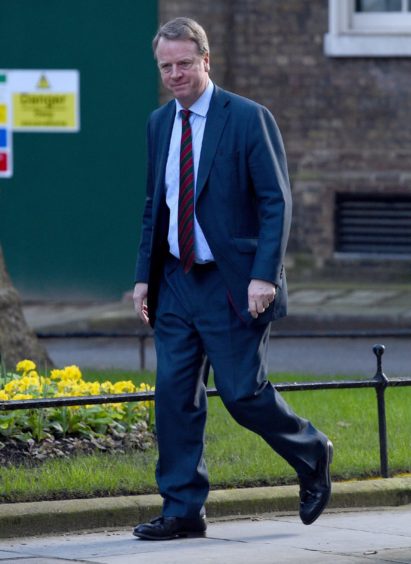 Downing Street was then reportedly furious with Scottish HQ and Mr Carlaw for calling on Cummings to "consider his position" after the prime minister's adviser had offered his version of events to the press from Number 10.
One source said: "MSPs and MPs have never had as much feedback from constituents as they have had over Dominic Cummings.
"People are furious, even still, more than a week on."
The source added that at least under Ruth Davidson the party had a "direct line and influence" to the prime minister.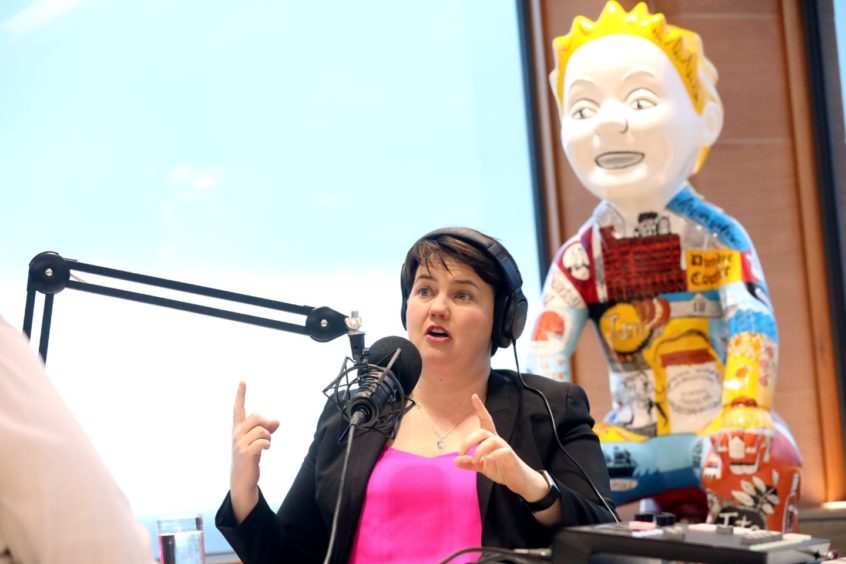 "The choice of Mr Stewart, who some Scottish Conservatives can't even remember, could prove a difficulty on the doorstep," they added.
In an interview on BBC's Good Morning Scotland, Mr Carlaw said: "I didn't find (Dominic Cummings') explanation wholly convincing but over and above that… the focus has to be not on that individual but tackling the virus.
"It's a decision for the prime minister. I've made my view clear, I want to focus on the challenges of the virus.
"My job is to focus on the job the Scottish Government is doing.
"I'm the leader of the Scottish Conservative and Unionist party, I'm not responsible for the decisions of who the prime minister employs any more than the prime minster is responsible for decisions on who I employ.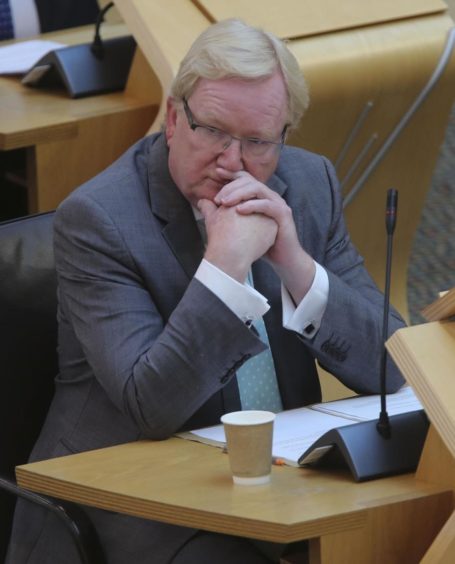 "I am responsible for the party in Scotland and for tackling and challenging the Scottish government on its progress in tackling the virus and there are very important issues – the failure in care homes I think we're repeating and Scotland's very poor record internationally and against other nations in the UK on testing.
"I speak to Downing Street every day. I haven't spoken about this issue, we have exchanged a couple of texts since he came out of hospital.
"I made clear I had let Downing Street know what my position was."