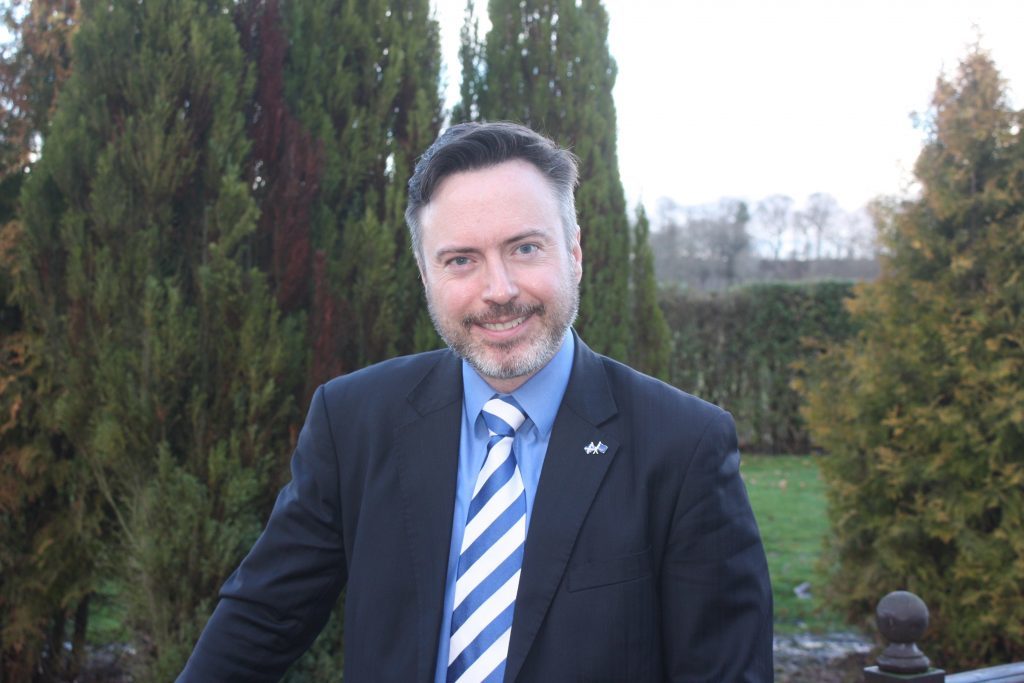 The SNP will know the time is right for a second independence referendum "when we see it", an MEP bidding to become the party's depute leader has suggested.
Pressed on when such a vote could be held, Alyn Smith said he is "no clairvoyant, no more than anybody else is".
But he said he is "open" to Scotland's relationship with the European Union (EU) being included on the ballot paper if and when another referendum is held.
SNP leader and Scottish First Minister Nicola Sturgeon has repeatedly warned the vote for Brexit in June makes a second ballot on independence "highly likely".
Mr Smith suggested that could give Scots the choice of voting either to stay in the UK or in the EU.
While some in the SNP want a second independence referendum to be held as quickly as possible, Mr Smith told BBC Radio Scotland: "I'm not one of them."
Speaking on the Good Morning Scotland programme, he said: "Objectively what we need to do is go through the gears on the EU question, we need to look at all the options for status that we can, we need to test absolutely everything on its merits.
"Independence is on the table of course, because what self-respecting government wouldn't consider all the options to best protect our interest?
"But objectively we didn't bring Brexit about, we voted against it, 62% of the Scottish population want to remain within the EU."
He added: "If we get to a scenario where essentially having gone through all the gears we have a choice of two unions, I think that is an interesting one for us to be looking at in terms of how that will view with the people of Scotland."
Asked about when a second vote on independence should take place, Mr Smith said: "We'll know it when we see it. We did not bring this situation about, we voted against Brexit, we campaigned against Brexit, we want to remain within the family of nations somehow."
While the UK as a whole opted to leave the EU, almost two-thirds of voters in Scotland wanted to stay part of the bloc.
Mr Smith said the circumstances created a "unique moment in Scottish political history", adding: "We have a choice where we can choose Europe as our future at a time when other people might be expecting us to just lie back and accept that 52% of the UK population can decide our future for us."
He branded the vote to leave a "colossal act of self-harm on the part of the UK", and said there is now an "absolutely different climate post the Brexit vote" in Brussels.
The Scottish MEP said: "I don't think it's impossible that we could see a 'one state, two systems' sort of scenario. We already accept within the UK that the Isle of Man, Guernsey, Jersey, the places in the Channel Isles, have got a different status with regards to the EU."
He also said boycotting firms opposed to independence is not "a useful way for us to be going forward" in the run-up to a potential second referendum.
SNP MSP John Mason announced on Twitter this week that he is "boycotting" travel firm Barrhead Travel after its founder spoke out in favour of keeping Scotland in the UK almost two years ago ahead the September 2014 vote.
Mr Smith said: "Talk of boycotting businesses isn't helpful and I don't think that's a useful way for us to be going forward."
Mr Smith is running against MPs Angus Robertson and Tommy Sheppard and councillor Christopher McEleny to succeed Stewart Hosie as SNP depute leader.