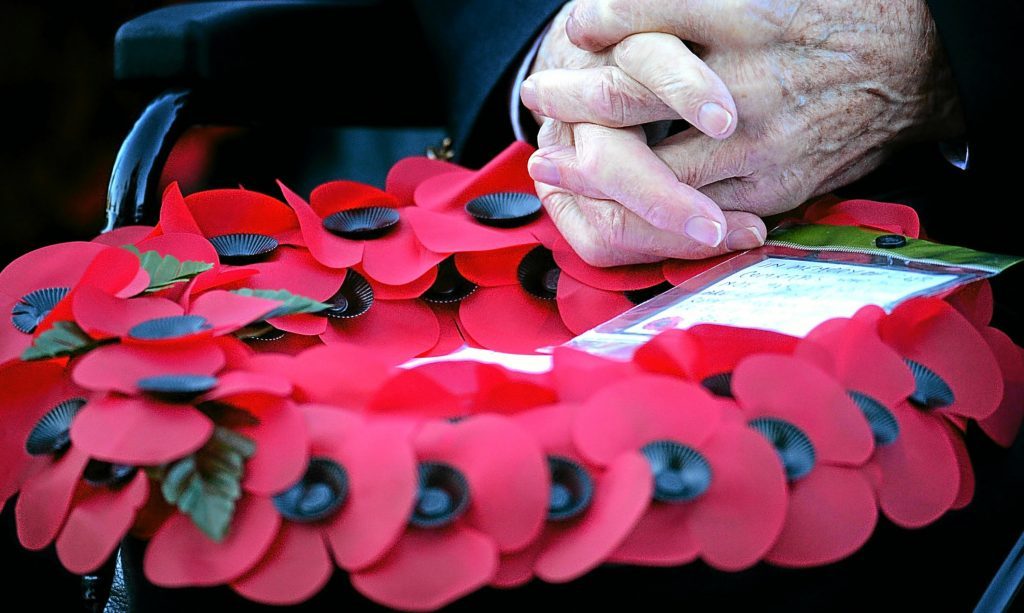 North East MSP Alex Johnstone has lodged a motion in the Scottish Parliament slamming those who falsely portray themselves as armed forces veterans.
Mr Johnstone, who hopes to secure a debate in parliament on the subject, said his motion seeks to highlight the behaviour of those individuals who wear military medals and regalia to which they are not entitled, as well as those who make false claims to have served in theatres of conflict.
In the UK military this phenomenon is known as 'walting' after the fictional fantasist Walter Mitty and refers to those who either exaggerate their real service records or pretend to have served despite never having been in the military at all.
Currently incidents can only be prosecuted under existing fraud legislation, in cases where a person has used fake claims of military service for financial gain.
Online groups, often manned by former veterans with access to military records, have already set themselves up as self-styled 'Walt Hunters' who expose and ridicule imposters.
Mr Johnstone said: "The north east has a proud military tradition, and it is right that those who have served, and continue to serve, receive the gratitude and respect they richly deserve.
"That is why I find it absolutely disgusting that anyone would either fraudulently present themselves as a military veteran, wear medals to which they are not entitled, or make false claims about serving in war zones.
"These individuals detract from the real heroes in our communities, and ultimately, I would like to see this kind of behaviour criminalised by legislation similar to the Stolen Valour law in America."
America created a Stolen Valour Act in 2005, but it was later ruled unconstitutional by the US Supreme Court who said it infringed freedom of expression.
New legislation was then passed targeting only those who lie to gain money, property or other tangible benefits.
Mr Johnstone tried to introduce a similar Bill several years ago but the Scottish Government said they would not support it.
His bill received cross party support from the SNP and Labour.
A parade of Walter Mitty characters have been exposed in recent years.
Beau Plantard, who also goes by the name John Pugh, claimed he was an SAS hero who worked as Princess Diana's bodyguard so he could lure women into bed.
He pretended he was a veteran paratrooper who had once been asked to assist with the rescue of the schoolgirls kidnapped in Nigeria by Boko Haram.
Jim McAuley boasted of being part of the SAS team that stormed the Iranian Embassy in 1980 and a paratrooper at the bloody battle of Goose Green in the Falklands War.
In truth, the closest McAuley had come to frontline troops was preparing their meals as an Army cook.