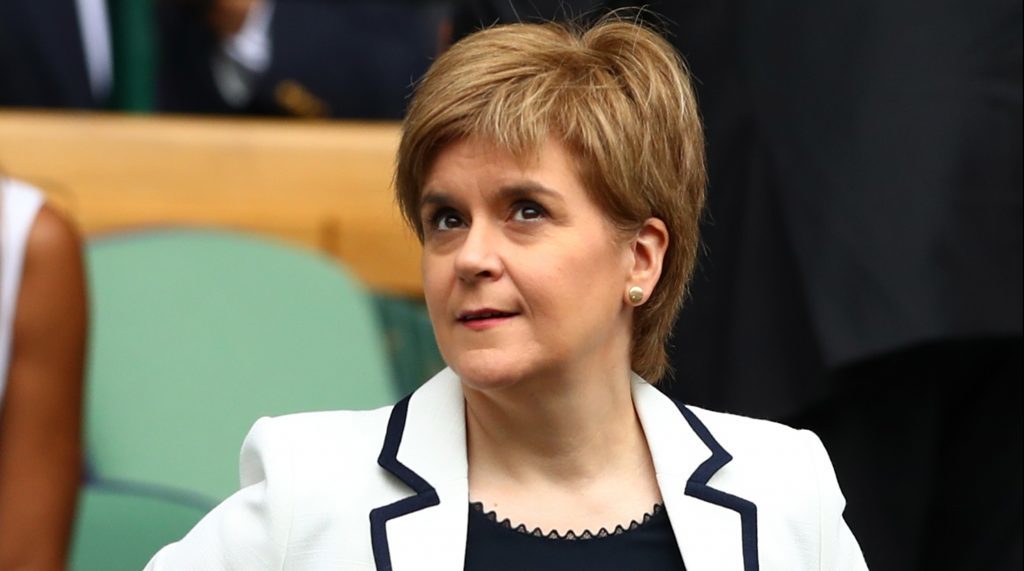 Nicola Sturgeon has expressed her disappointment at the threat of job losses in Angus.
Up to 90 jobs are at risk at AG Barr, which owns Irn-Bru and Strathmore Water, as the firm looks to cut one-tenth of its workforce and save £3m.
Sites in Forfar and Cumbernauld are being looked at by bosses at the firm, which this month recorded a 3.6% drop in revenues for the first half of 2016.
The SNP leader says her government is on stand-by to help those affected if redundancies go ahead.
Responding to a question from Angus MSP Mairi Evans, Ms Sturgeon said: "I was disappointed to learn of potential job losses at A G Barr.
"This will obviously be an anxious time for the company's employees, their families and the local communities in both Forfar and Cumbernauld.
"Scottish Enterprise is working closely with the company to understand any potential impacts on the two Scottish sites and to establish where and how they can support the sites and the workforce.
"In the unfortunate and, I hope, avoidable event that any redundancies proceed, the Scottish Government stands ready to assist those who are affected through our partnership action for continuing employment."