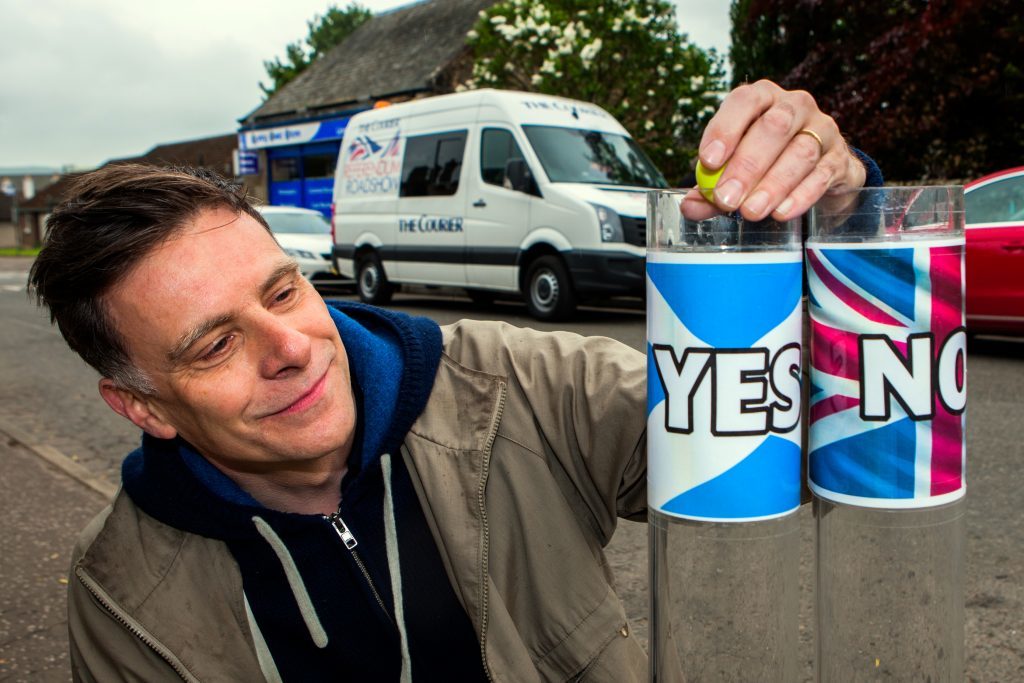 Scotland's independence movement could be set back by a century if an early referendum is held, Ricky Ross has claimed.
The Dundonian Deacon Blue frontman, a vocal campaigner for a split from the UK in the run up to the 2014 vote, issued the warning amid the uncertainty of post-Brexit Britain.
First Minister Nicola Sturgeon has said that a constitutional rerun is highly likely after the overall vote to leave the European Union, where a majority in Scotland backed remaining part of the Brussels bloc.
Mr Ross told the Sunday Times: "I don't think it is the right time. Maybe there will be a right time in the future, but not now…I don't think there is anything that has happened that will make someone who is sceptical about the currency or the risk to the economy suddenly change their mind."
Given a choice between an uncertain partnership with the EU post-Brexit and Scotland's long-standing relationship with England, he warned that holding another independence referendum could mean a heavier defeat than in 2014.
"That is what people are forgetting, we could have a complete landslide and that would be it for 100 years," he added.