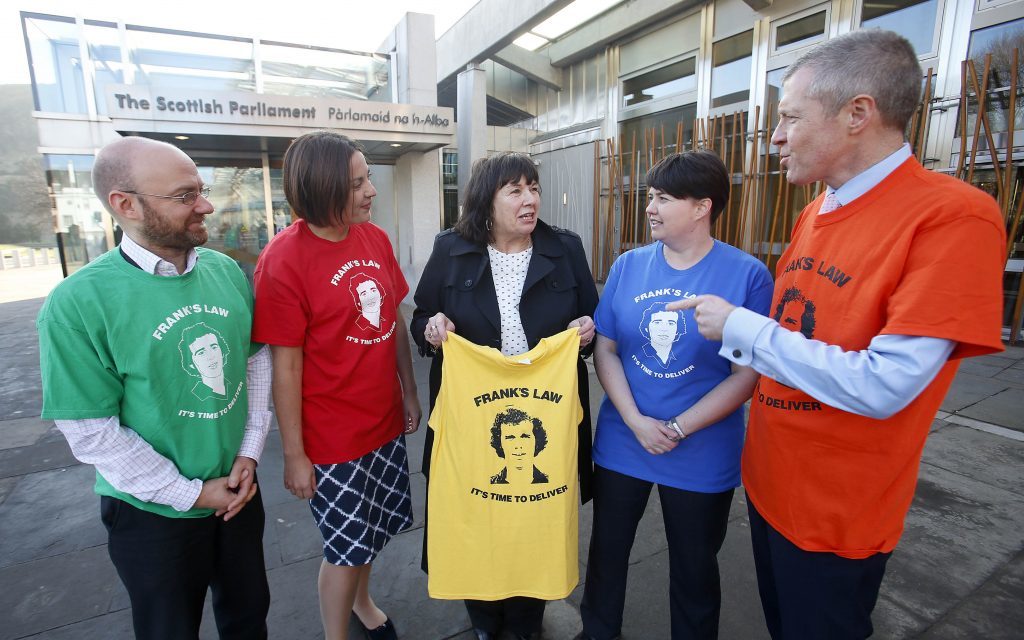 Scottish Labour will today pledge to introduce Frank's Law and eliminate all personal care charging.
The party's manifesto, which will be launched in Edinburgh, backs Amanda Kopel's tireless campaign but promises to go an extra step beyond prescribed conditions such as Alzheimer's.
Dundee United legend Frank Kopel was diagnosed with vascular dementia aged just 59 and his family was forced to pay hundreds of pounds a week so he could be cared for at home up until his death in 2014, less than three weeks after he became eligible for free personal care on his 65th birthday.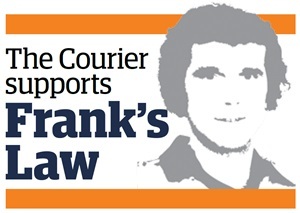 The manifesto says: "Labour will not stand by and leave the most vulnerable in our society to fend for themselves.
"We back the Frank's Law campaign to ensure those under 65 with dementia would receive free care – but Scottish Labour would go further by removing charges regardless of age, and not just for those with prescribed conditions."
The Courier supports Amanda's battle to close the loophole that sees younger people forced to pay for care and there is majority support at Holyrood for the proposals, with every party except the SNP prepared to change the law.
Tory mental health spokesman Miles Briggs is expected to bring forward a private members bill next month.
Colin Smyth, Labour's social care spokesman, said: "The Courier's campaign on Frank's Law is one of the most important run by any newspaper in years.
"Labour's manifesto will back Frank's Law, and will go a step further and remove charges regardless of age."
The manifesto will also declare that Scottish Labour will "never" support independence.
Writing in the document, Scottish leader Kezia Dugdale and UK boss Jeremy Corbyn both condemn the SNP's pursuit of a second referendum.
It states: "Scottish Labour will never support independence, because we believe that together we're stronger."
Angus Robertson, the SNP's depute leader, said it would be "unimaginable" for any UK Government to continue to block a second independence vote.
He told the BBC: "Of course there will be a referendum because the people have determined that we should have a choice about our future."
Meanwhile, Labour has received a series of poll boosts across the UK and closed the gap with the Tories following the publication of party manifestos.
As Jeremy Corbyn claimed his message was "getting through" to voters, four surveys for Sunday newspapers put Labour between 35% and 33%, up significantly on the scores as low as 26% it was recording early in the campaign.
The Tory advantage was narrowed to just nine points in a YouGov poll for the Sunday Times, the first time it has been in single figures in a mainstream poll since the snap election was called.
Although the figures would deliver a comfortable Tory majority if repeated on June 8, they will bolster Labour insiders' belief that Mr Corbyn's campaign is making inroads into Theresa May's support following her poorly-received policies on social care for the elderly.