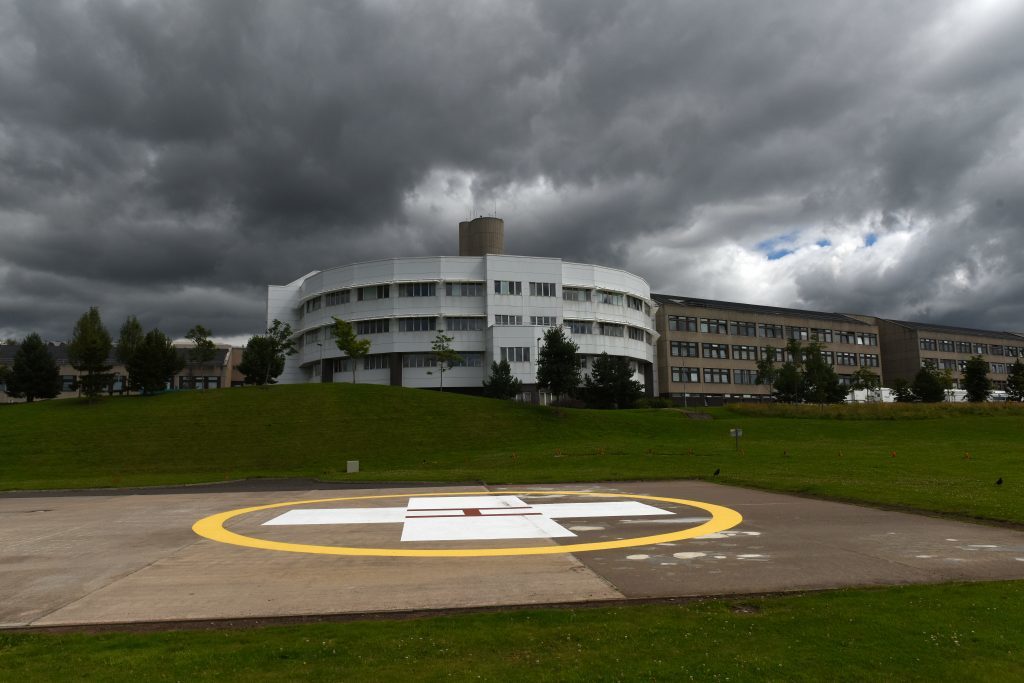 The prospect of job cuts at NHS Tayside has been raised in a bombshell report on the cash-strapped health board's finances.
A damning document by the NHS Tayside Assurance and Advisory Group, brought in to oversee working practices after crisis loans were required in each of the past five years, predicts the bail-out required next year will be roughly triple the amount predicted by the board's leadership team.
NHS Scotland chief executive Paul Gray has now appointed a support team to help implement the report's recommendations, seen in political circles as being as close to putting NHS Tayside in special measures as is possible.
One proposal was to hold "an early and comprehensive review of staffing levels across all services and sites".
The report frequently references NHS Tayside's relatively high spending on workers, identifying it as one of the "key areas" of overspend.
It says: "Until new service models are developed and implemented, the permanent staffing levels within NHS Tayside are likely to remain higher than the funding available to the board."
It dismisses the viability of plans to get back in the black, despite assurances from chief executive Lesley McLay and chairman Professor John Connell at Holyrood's Public Audit Committee.
The report says: "While there has been progress on a number of fronts, on the basis of our present findings, we do not believe the current transformation programme and its underlying plans are sufficiently well developed to tackle the issues outlined above, in order to achieve timely financial balance."
It does highlight NHS Tayside's impressive performance in meeting four hour accident and emergency waiting time targets, high levels of child and adolescent mental health services  patients being seen within 18 weeks and a reduction of antibiotic prescribing in general practice.
However, these are all set against a backdrop of gross financial overspend that culminated in the board's budgetary control in 2015/16 being rated "inadequate" by the chief internal auditor.
A prediction by bosses that £4 million would be required to balance the books in this financial year is also dismissed, with the report saying as much as £11.1m could be required, noting top accountancy firm Ernst and Young said the figure could be "£17m or higher".
Professor Sir Lewis Ritchie, chairman of the assurance advisory group, has been working with NHS Tayside's senior management team over the last three months to review its plans for achieving financial balance.
A so-called transformation support team will now be deployed to cover every position of financial power within the health board, in a signal ministers did not like what was reported back about current working arrangements.
It consists of NHS education chief executive officer Scotland Caroline Lamb; NHS Grampian finance director Alan Gray; NHS Lothian's executive director of nursing Alex McMahon and Barbara Anne Nelson, director of human resources at NHS Fife.
Scottish Labour's health spokesman Anas Sarwar said: "For this financial mismanagement to happen anywhere in Scotland would be unforgivable but to be going on the health secretary's own backyard is a dereliction of duty.
"NHS Tayside's financial problems started under Nicola Sturgeon's watch as health secretary and Shona Robison has failed to fix them."
Mr Gray said: "What is clear… is that the board will benefit from assistance to achieve the pace of change required. I have therefore decided to put in place a senior level team with specific expertise in finance, HR and planning who will work alongside NHS Tayside's executive team to support the implementation of the required scale of change required across the organisation."
Prof Connell said: "There are no concerns in the report in relation to the quality of care delivered to our patients, their families and our local communities each and every day and we would reassure them that safe and effective care remains at the heart of all that we do – and that will not change."
Multi-million pound debt put on hold
NHS Tayside's £33 million crisis loan debt to the Scottish Government has been "suspended".
In a letter to Holyrood's Public Audit Committee, Paul Gray, the director general for health and social care, said the brokerage would be taken off the table for the time being after a bombshell report declared there was little chance of it being paid back without compromising performance.
He wrote: "I will return to this issue once NHS Tayside's transformation plans are further developed."
A report by the team sent to assess the beleaguered health board said the Scottish Government "should consider the potential impact on NHS Tayside of being required to repay the £33.2m of accumulated financial support which is still outstanding and note the potential need to provide further financial support in future years."
The Scottish Government has provided financial support totalling £37.5m to NHS Tayside over the last five years. Just £4.3m has been repaid.
Jackie Baillie, acting convener of the Public Audit Committee, said: "Our committee previously heard from NHS Tayside bosses on the major financial challenges they faced.
"Underpinning all of these discussions was our strong belief that patients and staff members should not suffer as a result of NHS Tayside's financial problems.
"We hope the Scottish Government's plans to 'suspend' the requirement for NHS Tayside to repay loans of £33m will give the health board the chance to get back on to a sustainable financial footing and protect vital patient services in Tayside in the future."