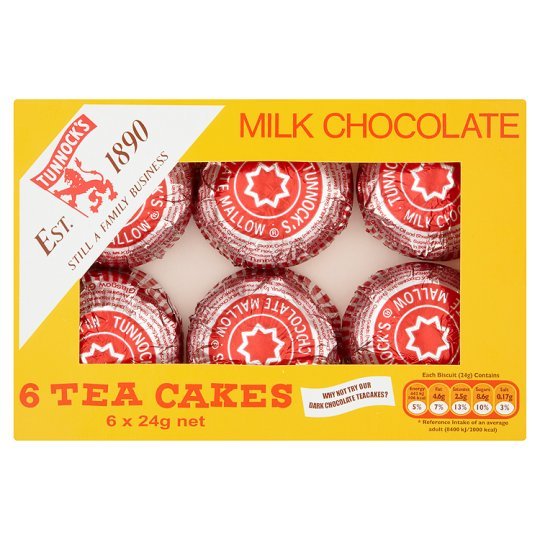 Tunnock's has put itself on a collision course with fervent Scottish nationalists again after adding a Union flag to its packaging.
The Lanarkshire-based confectionery maker is stamping its caramel wafer wrappers with the British ensign in a bid to appeal to the Japanese market.
The move to play down the brand's Scottish roots is unlikely to go down well with some.
Last year the company removed the Lion Rampant from its one of its foil-wrapped snacks, which it marketed as "The Great British Tea Cake".
The newly-designed packaging for export to Asia includes the Union flag, while the cardboard box refers to the products as "Made in Great Britain".
The snack institution is hoping to capitalise on Japanese fondness for all things British, as well as the popularity of the flag in Asian fashion.
Alan Burnett, the company's export manager, said the new design has come on the back of securing orders for nearly two million biscuits.
He told The Times: "The branding is different, and, as you would expect, the writing is all in Japanese.
"However, it does have the Tunnock's boy on it. You would recognise it instantly.
"Our products really seem to be taking off over there.
"Last month we sent a 40ft container, containing around 650,000 biscuits, out to Japan.
"We have arranged for another to go out in September, and a further delivery for December."
Last year, the decision to remove the Lion Rampant created a political storm.
A handful of protesters marched onto the firm's factory and organised a boycott of its products, which include snowballs, caramel wafers and tea cakes.
The free publicity created a surge of sales for the company, which was founded in 1890.
One Twitter user said he would not go near a Tunnock's treat since its boss opposed independence in the 2014 campaign.
"Still never touched a tunnocks product since boyd was part of the NO campaign during independence referendum….never will," said Gavin Daniell.
However, not everyone is willing to let their political principles curtail their snack choices.
"Top trolling from Tunnocks again, i'd love to boycott but his teacakes just taste too good," one said.
https://twitter.com/Hibsgadgie/status/886916612506439690