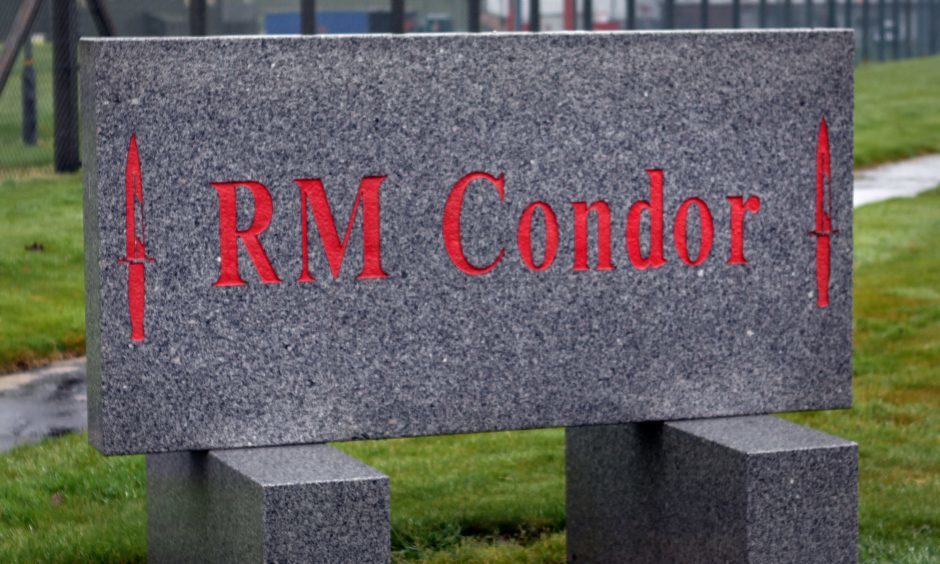 The Royal Marines base in Angus is safe from the fresh round of Ministry of Defence cuts, the Scottish Secretary says.
But David Mundell, who sits in Theresa May's cabinet, revealed there is "ongoing discussion" about how resources will be divided between barracks in Edinburgh and Fife.
That has raised fears of a watering down of the commitment to make Leuchars Station the main Army base in Scotland.
Mr Mundell said: "The decision has been made to keep the marines at Condor. That's the position and there isn't any suggestion that that's going to change.
"There are developments around Leuchars and those are ongoing around the balance between Leuchars and Edinburgh and I think people would accept that is an ongoing discussion.
"There isn't any threat to the footprint in Scotland, but always the Army has to look at the most effective deployment of resources. You've got to do that."
The Scottish Secretary's RM Condor commitment does not rule out a reduction in the number of Royal Marines and their amphibious landing ships across the UK, which MPs from various parties have expressed concern over.
Kirstene Hair, the Scottish Conservative MP for Angus, said Mr Mundell's remarks are "yet another assurance" from a UK cabinet minister on the future of RM Condor.
"The message from Westminster could not be more clear," she added.
"It is very disappointing, therefore, that SNP politicians continue to indulge in unfounded scaremongering in a desperate effort to create headlines."
Stephen Gethins, the SNP MP for North East Fife, said he is still waiting for assurances from the Defence Secretary Gavin Williamson on the investment in Leuchars promised by his predecessor.
"It is unfair for those stationed at the base and their families to have any uncertainty placed over their future," he said.
"The Tory Government must come clean on whether they still intend to make Leuchars Station the main army base for Scotland."
Eight military bases in Scotland, including the naval site MoD Caledonia in Rosyth, are being closed under plans announced in 2016, when it was confirmed that Condor Airfield would be sold off.
A new UK-wide review will look at the defence spending amid claims there is a £20m black hole in the MoD funding.
The department says it is looking at how best to equip the Armed Forces amid changing threats and an increasing budget.