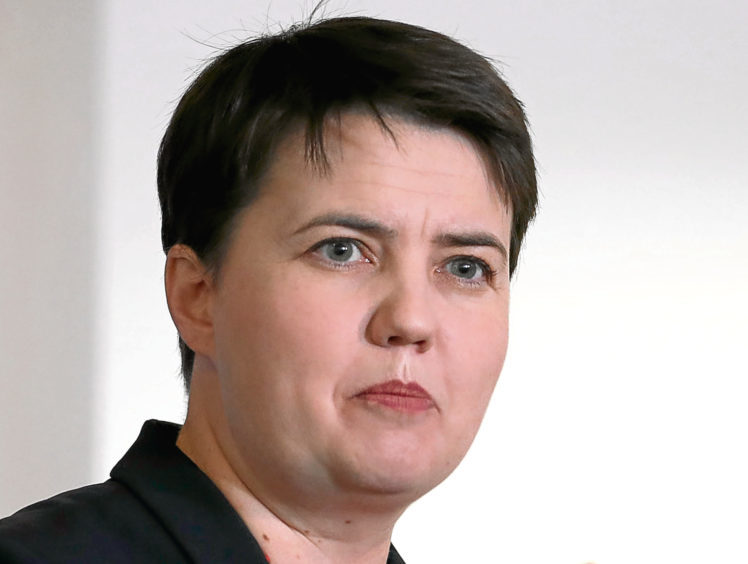 Ruth Davidson has condemned the "appalling" treatment of the Windrush generation by the UK Government.
The Scottish Conservative leader turned on Theresa May's administration over the deportation threat to the thousands who moved to the UK from Commonwealth countries 70 years ago.
She tweeted she "couldn't agree more" with a newspaper leader attacking "draconian immigration rules" that could force them out of the country.
Immigration minister Caroline Nokes appeared to confirm that some members of the Windrush generation had been wrongly deported in a television interview.
But Home Secretary Amber Rudd later told MPs she was not aware of anyone being told to leave the country under these circumstances.
All Commonwealth citizens already living in the UK were given indefinite leave to remain under the Immigration Act 1971.
The right to move freely between the Commonwealth nations ended with that legislation, but the Home Office does not have records of who were given the pre-1971 Act status.
Those who do not have documents – mostly people who moved from the Caribbean – have been told by officials they need evidence to continue to work, receive NHS treatment or even to stay in the UK.
Couldn't agree more. pic.twitter.com/JN75X1xAPe

— Ruth Davidson (@RuthDavidsonMSP) April 16, 2018
The Home Office said they are setting up a dedicated team to help people get the evidence they need.
Earlier, Labour leader Jeremy Corbyn said: "It's disgraceful that the rights of the Windrush Generation have been brought into question by this Government and that some have been wrongfully deported."
Mrs May's spokesman said the prime minister was clear that "no-one with the right to be here will be made to leave".