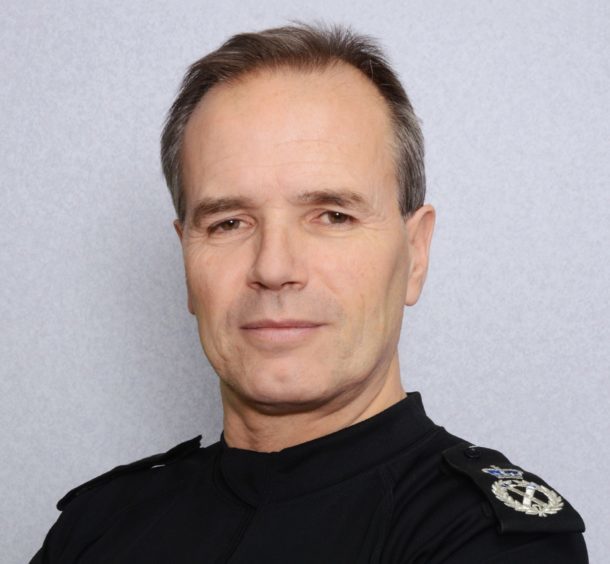 Police chiefs tried to suppress a report that highlighted spying and intimidation in a Tayside unit, an investigation has found.
The cover-up allegations are made in a BBC documentary on a confidential force review to unearth unlawful practices deployed in the early days of Police Scotland.
There were incidents of unlawful detention, unauthorised surveillance, statement collusion, evidence suppression and witness intimidation in just one Tayside unit, according to a memo submitted to the report.
It did not appear in the final version of the review, say the BBC.
The Quality Assurance Review was commissioned in 2014 by the former chief constable Sir Stephen House over concerns that unlawful and bad practices deployed locally were still being used in the new single police force.
The memo is understood to relate to behaviour at Tayside's drug squad that was investigated by Grampian Police in 2012-2015.
Nearly 80 allegations were upheld as misconduct, but no criminality was found following the Operation Teal investigation.
Scottish Conservative shadow justice secretary Liam Kerr said: "In Tayside, there was a high-profile investigation into practices which were abhorrent and rightly curtailed.
"The public needs to have certainty that where there is wrongdoing in Tayside, this is examined in public, and not suppressed."
The BBC investigation obtained documents which show Sir Stephen's office tried to get negative comments taken out – and threatened to dump the report altogether if a key demand was not met.
Former Scottish Police Authority board member Moi Alli told the programme: "I am shocked that the chief constable's office should see fit to try to pretty much obliterate any kind of criticism whatsoever because if this is what the report found, then this is what it found and this is what should have been published."
Ms Alli resigned last year from the SPA, whose job is to scrutinise Police Scotland, after a row over transparency.
More than 300 officers and staff at Police Scotland were asked to contribute to the review anonymously.
Sir Stephen resigned in 2015 in the wake of the M9 fatal crash, in which it took three days for the police to respond to a report of a crash.
A Force in Crisis airs on Monday night at 8.30pm on BBC1 Scotland.
A Police Scotland spokesman said: "The report was compiled four years ago and significant changes have been implemented since then.
"We have conducted several internal surveys and last year DCC Iain Livingstone, the interim Chief Constable, led the development of and launched a wellbeing strategy for all officers and staff.
"DCC Livingstone has already acknowledged that in the early days of Police Scotland process was put ahead of people at a time of challenge and difficulty for everyone involved.
"The service has been the focus of numerous external reviews and unprecedented levels of public scrutiny since 2014 and is committed to investing in our people as we build the organisation going forward."