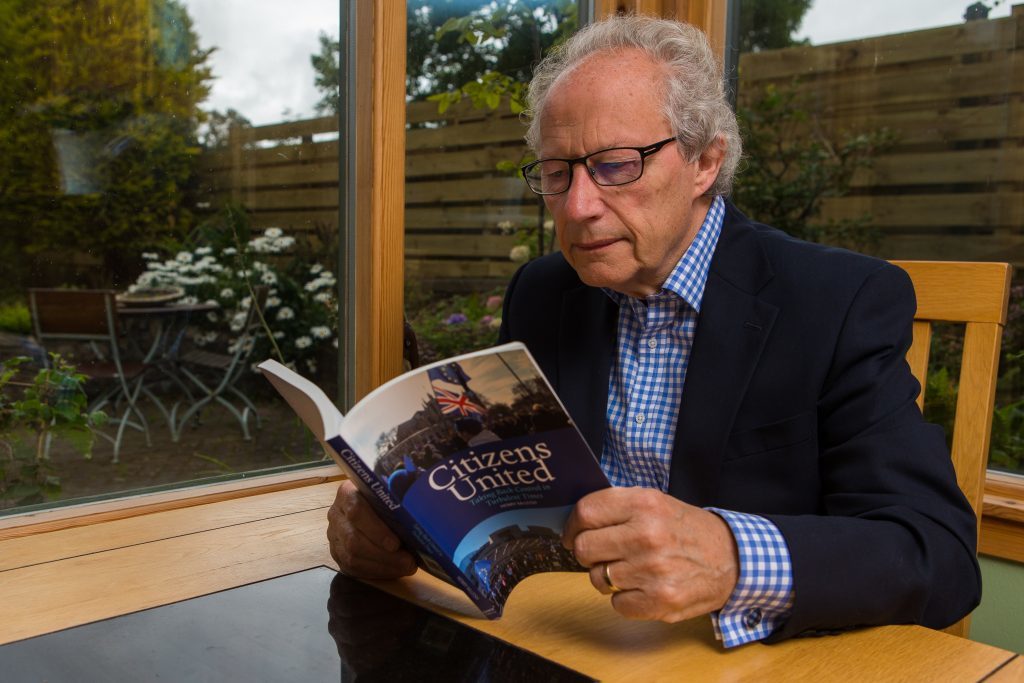 The national football team's decline could be linked with devolution, says a former First Minister.
Henry McLeish, who played for Scotland at youth level, also questioned whether the shift of nationalism from the terraces to the political arena has played a part in the men's team failing to qualify for a major championship since 1998.
Speaking at the Edinburgh International Book Festival, the ex-East Fife footballer referred to the Scotland Act being passed in 1998 at the same time as the Scottish Premiership was established.
"At that point and I will leave this for you to ponder, maybe over the last 20 years we have seen a nation going forward, but in my judgment a football era coming to an end," the former Scottish Labour leader said.
"Is there a link? Someone once said that nationalism on the back of a football shirt had been transferred elsewhere."
He added: "I'm saying to myself why in 1998, all of a sudden, we fell off this cliff when other (small) countries were booming ahead?"
Mr McLeish, a Fife MP for 14 years and a supporter of devolution, was sitting down with BBC Scotland political editor Brian Taylor, an honorary club patron of Dundee United, to speak about his new book Scottish Football: Requiem or Renaissance?
Criticising Scotland's ability to develop young players, the chairman of the Fife Elite Football Academy called on the big Glasgow clubs to pay up to £1 million a year into a national fund for regional youth training centres.
"At the end of the day because of their strength they have got to respond to my appeal that if you take £1m over a season, or two or three seasons, the benefits to the Stenhouse Muirs and East Fifes, the Livingstons is massive," he said.
"That nurtures the whole game, but with minimal disadvantage to Celtic or Rangers."
Mr McLeish, who claims he could do 400 "keep ups" with a tennis ball when he was 12, revealed he was told three years later by a headteacher he would never amount anything if he did not make it in the game.
The erstwhile FM, who has written at least a dozen books, said: "When at 15 I managed to sign for Leeds United the rector who gave me my final report card said 'glad the boy can play football because he's absolutely useless at everything else'.
"They weren't the words but that was the message."