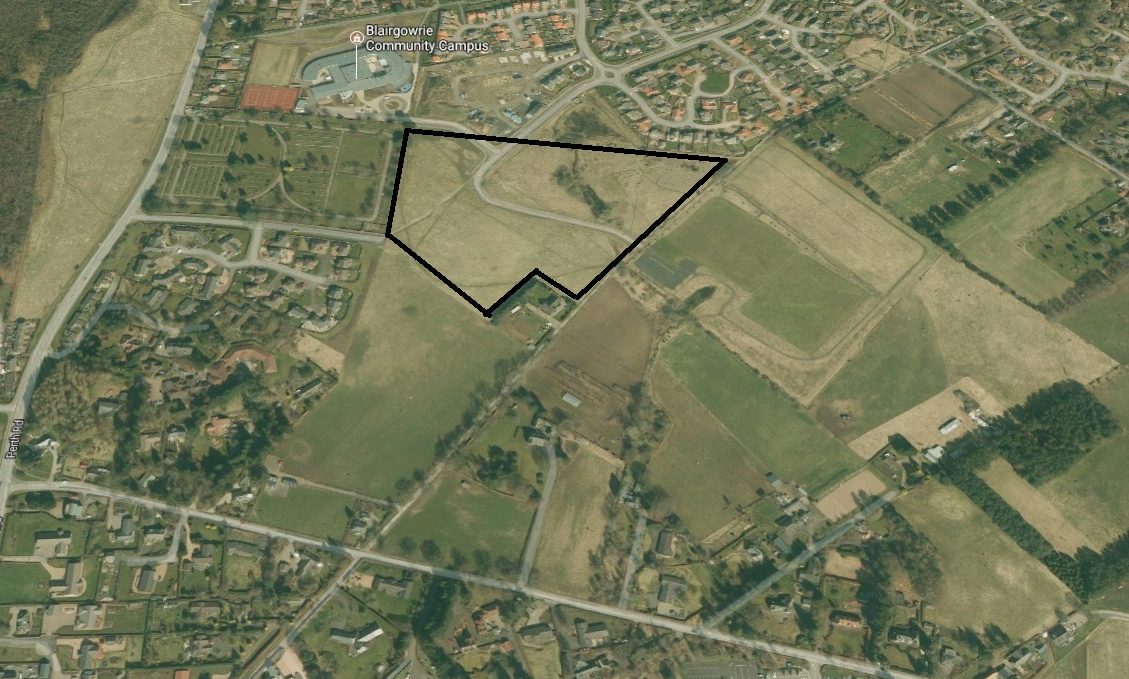 A major expansion of Perthshire's biggest town looks set for approval, despite growing concern about "over development" in the area.
Planning chiefs have backed construction firm Stewart Milne's plan for 117 homes across 14 acres of land off Maple Place, Blairgowrie.
The company believes its so-called Petrie plan will create a "welcome, modern and distinctive" development and improve walking routes to shops and facilities on the south-western edge of the town.
But the project has sparked fears about the impact new housing is having on local amenities.
Perth and Kinross Council received 24 letters calling for the scheme to be rejected.
In its letter of objection, Blairgowrie and Rattray Community Council described the project as an "over-intensive" development. The watchdog group also raised concerns about road safety and traffic congestion.
A petition was signed by more than 500 people who stated they were "deeply concerned at the relentless stream of housing proposals being presented for approval".
The site is close to the proposed West Park development, where a further 400 homes could be built.
Next week, members of the council's planning and development management committee will be asked to give the go-ahead to the scheme, which already has planning consent in principal.
Anne Condliffe, the authority's interim development quality manager, said: "It has become even more apparent in response to the post-recession housing market and associated demographic shift, that there is an increased demand for smaller and lower cost houses to serve the first time buyer, and elderly market downsizing. Accordingly, the house types and overall density are welcomed."
She added: "The ability of the local schools to accommodate the additional residential
development has been raised in several letters of representation.
"In accordance with council policy, developer contributions are being sought in relation to this development towards any required school expansion infrastructure. This is
considered an appropriate means of addressing the impact of the development."
Stewart Milne has attempted to allay fears about the development.
Managing director John Low said the land was already earmarked for housing and that the application was simply providing details on the new homes.
He added: "Land for new housing in Blairgowrie was identified by Perth and Kinross Council in response to significant demand for housing and economic regeneration in the region.
"Our proposals for Blairgowrie are aligned with this planned expansion of the town.
"With the planning consent already in place, the current application is focused on the more detailed designs for the new homes and infrastructure investment for Blairgowrie, which will result in increased job creation and increased economic activity within the region."
The firm said it always "carefully considers" its new developments before they go ahead.