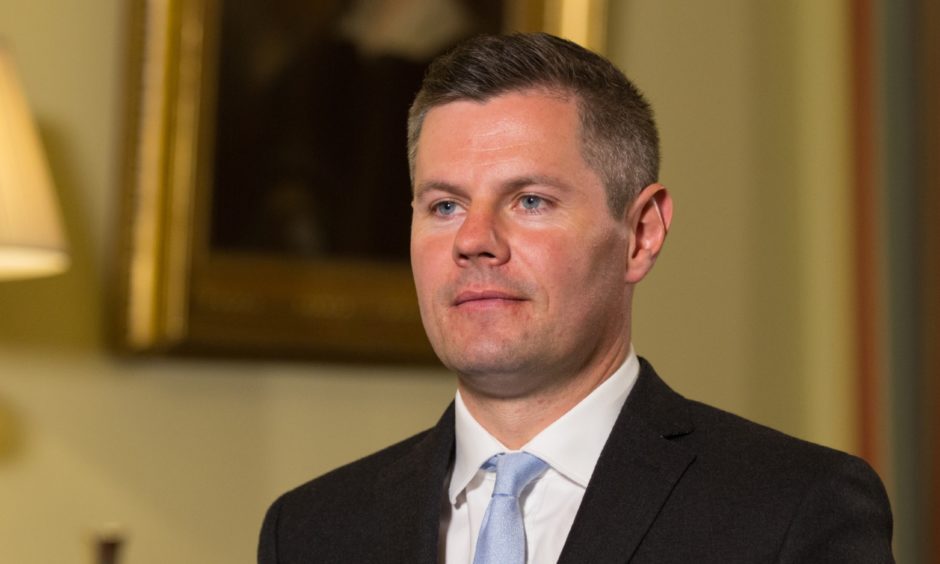 Giving councils the power to raise taxes on out-of-town firms threatens Scottish prosperity, the country's most senior business leaders have warned.
Twenty-one organisations have backed a demand for the Scottish Government to scrap a proposal to hand local authorities the power to charge a new business rates levy.
Under the plan, businesses operating on the outskirts of built-up areas or mainly online would be at risk of fresh hikes.
In a letter to Finance Secretary Derek Mackay, the captains of industry said the new tax "could ultimately damage Scotland's competitiveness".
"We are profoundly concerned with the idea of giving local authorities the ability to levy an additional business rates charge on premises located out of town," it read.
"We urge you not to proceed with this aspect of the legislation due to the potential impact it would have on a wide-range of vital businesses, many of them major employers in communities across Scotland."
---
>> Keep up to date with the latest news with The Courier newsletter
---
The Scottish Government is consulting on its proposals for reforming the rates system, which are based on the Barclay review.
Finance Secretary Derek Mackay said a new discretionary power for councils would be "modest" and the "proceeds would be used to support ratepayers in town centres".
Groups that have signed the letter include Scottish Chambers of Commerce, Freight Transport Association, British Soft Drinks Association, Scottish Tourism Alliance and the Scottish Grocers' Federation.
One of the signatories David Lonsdale, from the Scottish Retail Consortium, said the message from a "formidable cross-section" of Scottish industry is "clear and unequivocal".
"Many firms will shudder at the prospect of forking out yet more in business rates, with little guarantee over whether this new local authority set tax will be capped or even how the tax receipts will be deployed," he added.
A spokesman for the Scottish Government said:  "We are currently considering the responses to a consultation on the recommendations of the Barclay Review, which included a proposal to introduce a pilot scheme allowing councils to charge a modest business rates supplement to online or out-of-town businesses in up to three towns.
"The consultation, which closed in September, also sought views on appropriate safeguards for this scheme and a decision will be made following full analysis of the responses.
"We are doing all we can to support the Scottish economy, including maintaining a competitive non-domestic rates regime for businesses."