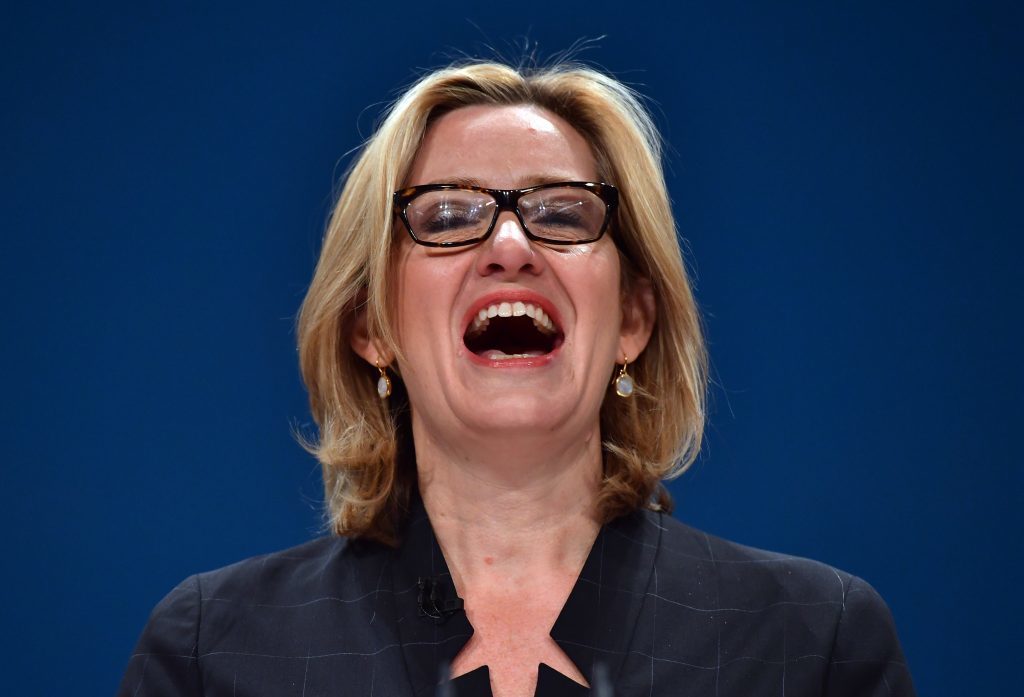 A furious backlash has erupted over proposals that could see businesses forced to list the number of foreign workers they employ.
The plan is part of a package of measures put forward by Home Secretary Amber Rudd for consultation, in a bid to encourage companies to recruit local workers and reduce immigration.
The head of the British Chambers of Commerce (BCC) said the move would amount to a "badge of shame" for businesses struggling to meet skills demands in the UK.
Acting director-general of the BCC Adam Marshall said: "A lot of businesses would be saddened if they felt having a global workforce was somehow seen as a badge of shame.
"Companies do so much here in the UK to train up their workers and of course look for local hires before going to the overseas market, so I don't think they should be penalised for having to do so when they have specific skills needs."
Shadow home secretary Andy Burnham attacked the proposal, saying: "The idea of British companies producing lists of foreign workers runs counter to everything that this country has ever stood for. It would be divisive, discriminatory and risks creating real hostility in workplaces and communities," he said.
"If the Government proceeds with legislation in this area, it will face the mother of all battles."
He added: "The tone of the Conservative conference has become increasingly xenophobic. Theresa May has presided over the return of the Nasty Party."
Ms Rudd appeared to distance herself from the proposal, telling Today: "This is one of the things we're going to look at in the review.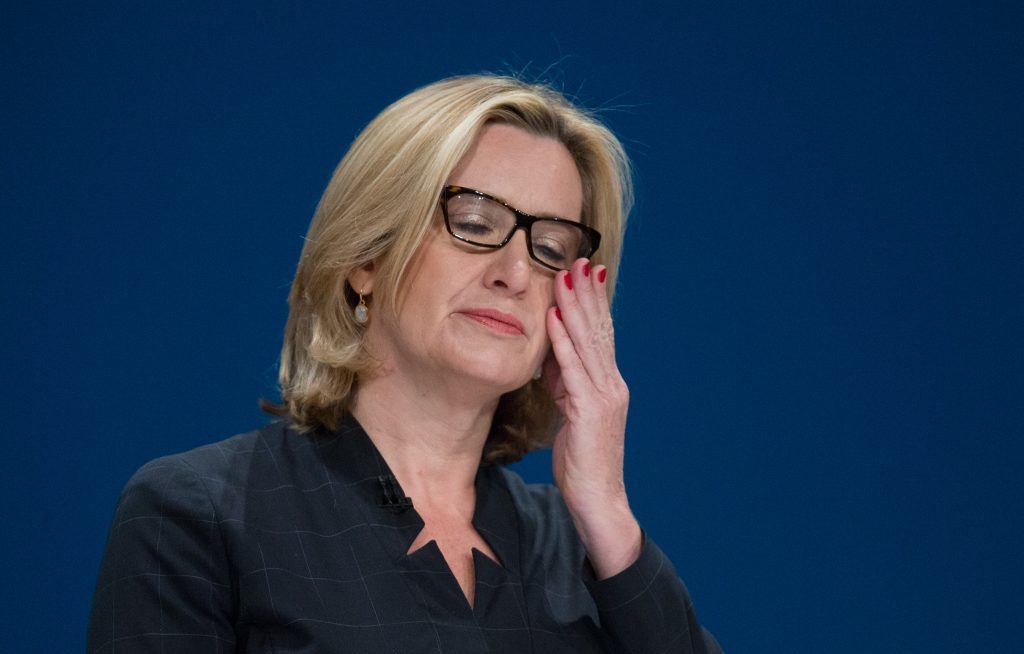 "It's not something we're definitely going to do — it's one of the tools we're going to use as a review to see if we can use it as a way of nudging people to do better behaviour."
She added: "I fear they may be some (businesses) who aren't quite as constructive, and they're the ones we want to flush out here.
"What we're saying is 'Work with us, businesses, work with us to deliver on what we need to have', which is a more skilled, local labour force."
Under current rules for the main route for hiring skilled non-EU workers, businesses must satisfy a "resident labour market test", which involves placing two adverts to ensure there are no suitable workers already living permanently in the UK.
As part of a new drive to bring down immigration, businesses and universities will also face new restrictions on recruiting overseas workers and students.
At the Tory Party conference in Birmingham this week, Ms Rudd said a "tick-box" exercise has allowed some firms to get away with not training local people.
'The most toxic rhetoric on immigration we have seen from any government in living memory'
Scottish First Minister Nicola Sturgeon has joined the leaders of the Green Party and Plaid Cymru to condemn the Government's "toxic" stance on immigration.
The SNP leader signed a joint statement criticising the "divisive rhetoric" from the Tories following Ms Rudd's speech.
The statement was also signed by the joint leaders of the Green Party, Caroline Lucas and Jonathan Bartley, and Leanne Wood from Plaid Cymru.
As well as Ms Rudd's controversial package of measures, the Tory conference has heard Health Secretary Jeremy Hunt announce plans aimed at reducing the NHS's reliance on foreign staff and Prime Minister Theresa May insist that controls on immigration will be part of the Brexit settlement with the European Union.
The joint response, also signed by the leaders of the Green Party in Scotland, Wales and Northern Ireland, said: "The countries of the United Kingdom face a spiralling political and economic crisis. At the top of the Conservative Party, the narrow vote in favour of leaving the EU has now been interpreted as the pretext for a drastic cutting of ties with Europe, which would have dire economic results – and as an excuse for the most toxic rhetoric on immigration we have seen from any government in living memory.
"This is a profoundly moral question which gets to the heart of what sort of country we think we live in. We will not tolerate the contribution of people from overseas to our NHS being called into question, or a new version of the divisive rhetoric of 'British jobs for British workers'.
"Neither will we allow the people of these islands, no matter how they voted on June 23, to be presented as a reactionary, xenophobic mass whose only concern is somehow taking the UK back to a lost imperial age. At a time of increasing violence and tension, we will call out the actions of politicians who threaten to inflame those same things."
The party leaders said they would work together "to resist the Tories' toxic politics".
Ms Lucas said: "Now more than ever it is vital that we present a real opposition to the Conservatives. This conference has seen them attempt to inflame tensions in our communities and set out a vision for a 'hard Brexit' that will do untold damage to the places we represent.
"By uniting we have the best chance of facing them down and protecting the people who elected us."