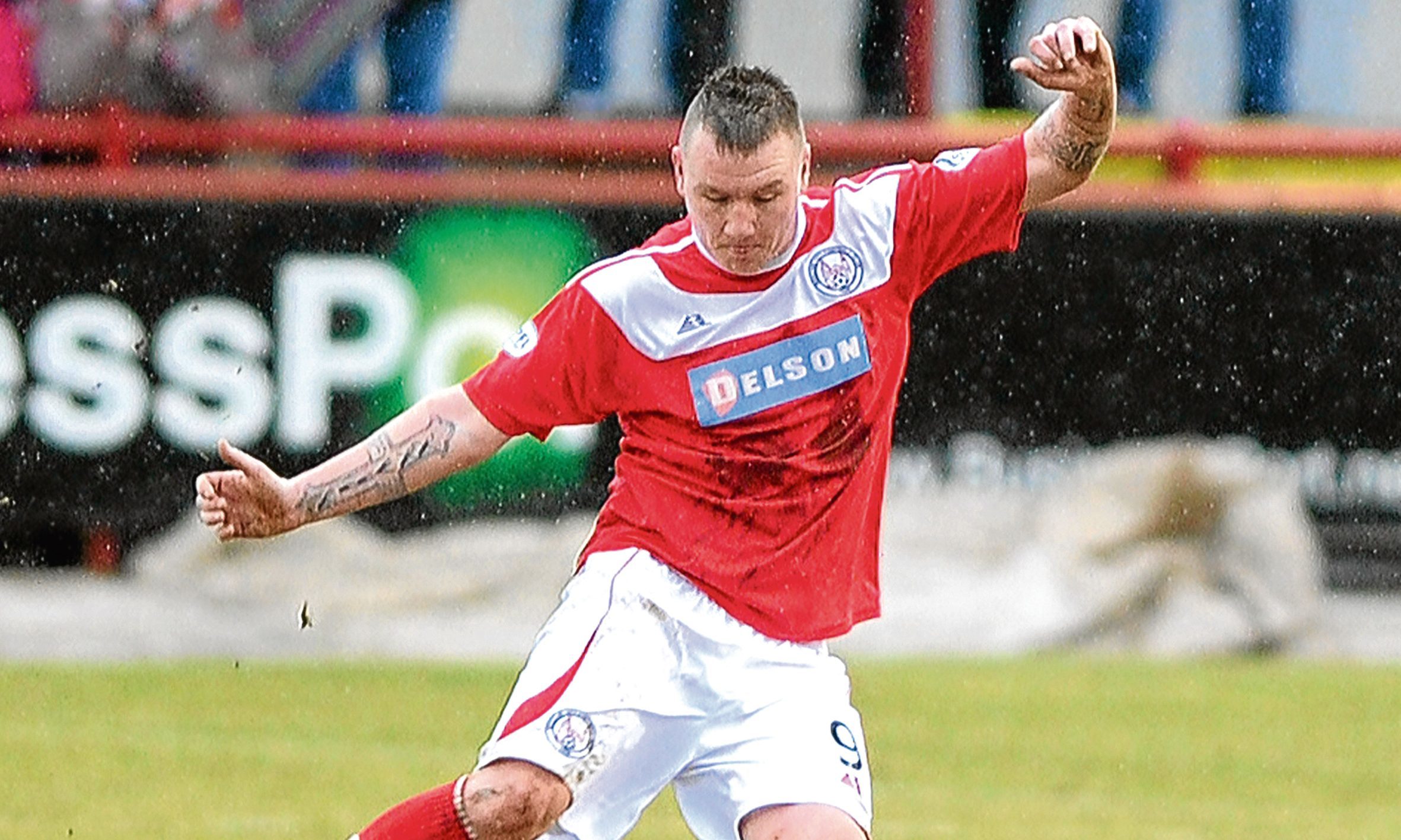 Brechin boss Darren Dods has revealed that Andy Jackson insisted on playing against Raith Rovers on Wednesday night – despite being virtually blind in one eye.
The club's star striker suffered an accident at work on Monday that required two visits to the hospital and left him needing to wear an eye patch.
Despite that, Jackson was determined to play in City's Ladbrokes Championship play-off semi-final at the Glebe against John Hughes' full-time Kirkcaldy side.
He featured for the full 90 minutes and helped his side secure a penalty in the 1-1 draw.
Now, in the second leg at Stark's Park this afternoon, Dods is hoping that Jackson and the rest of his players will be fully focused on beating the odds to cause a huge upset.
The 41-year-old manager, who will once again name himself as a substitute against Raith due to injuries, said: "Jacko works as a labourer on a building site and on Monday, he got a bit of concrete in his eye.
"He had to go to hospital and an examination showed that he had scratched his cornea.
"He had to get eye drops and wear a patch but he continued to have problems and had to go back to the hospital on Tuesday.
"Come Wednesday, he was still struggling to see out of his eye but he insisted on playing which speaks volumes for him.
"Only being able to see clearly out of one eye meant he struggled to judge distances but he still performed really well and proved a handful as always.
"He helped us get the penalty which means the tie is still very much alive.
"We know it will be tough against a full-time side on their own pitch especially after the lads' efforts on Wednesday night.
"Raith have reduced ticket prices and there should be a big crowd but we can maybe make that work for us.
"There is enormous pressure on Raith as the Championship side but if we can frustrate them, then the crowd may get on their backs.
"So we will look to keep it tight at the back and try to hit on the break when we can."
Brechin will once again be without the injured Gareth Rodger, Alan Trouten and Darren McCormack while Dougie Hill is rated no better than 50/50.
However, Ally Love should play at least some part of the game.