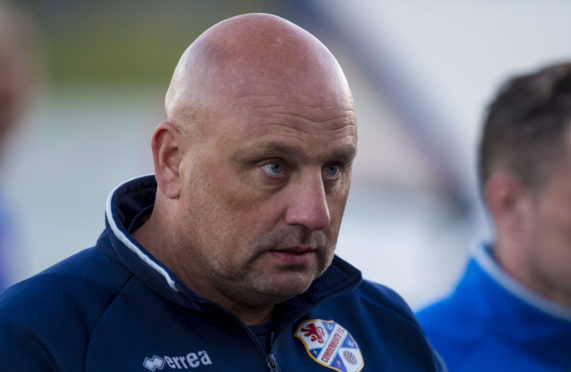 Cowdenbeath manager Gary Bollan is looking for his side to end a disappointing week on a high.
Annan left Central Park last weekend with three points and then East Fife came from behind to earn a 3-1 Irn-Bru Cup success on Tuesday.
Berwick are today's opponents as Cowden seek to avoid three bad results in seven days.
Bollan said: "I would not describe the midweek game as a game of two halves. We were winning at half-time and lost 3-1 however the game turned away from us because we were undone at three corners.
"We had defended well in the first half and it looked like we were going to be very solid however individual mistakes cost us in the second 45 minutes.
"We are not being cut open by teams and that is very encouraging however we have to stop making mistakes."
Bollan knows that it is not just defensive work that needs to improve.
He said: "I also have to say that we could have been out of sight at half-time. We were creating chances at a good rate but we never took them. We know what we need to improve on and we are working on doing that starting in our game against Berwick.
"They have assembled a strong squad and made another couple of additions during the week as well. We had them watched last weekend at Queen's Park and know that they caused a lot of problems in the second half. They have a big lad up front in Daryl Healy who takes the ball in well and is a good focal point for them so we have to guard against that.
"It has been a frustrating week however we know what we have to do to win games."
Jason Talbot is out, however Pat Scullion can play as the suspension he picked up for being dismissed in midweek will be served in next season's Irn-Bru Cup.