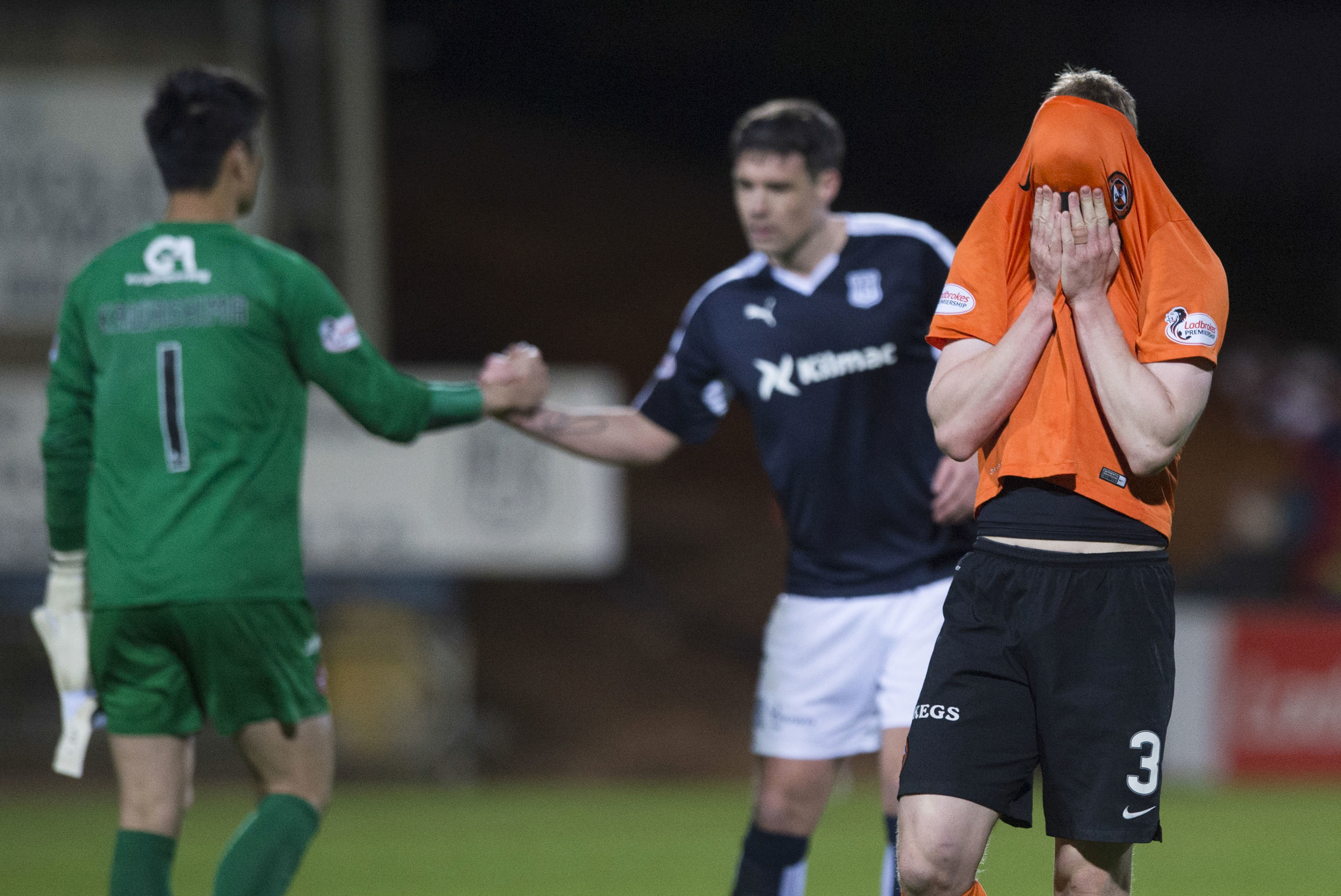 Dundee United supporters were made to live out their worst fears, after defeat at Dens Park to arch rivals Dundee saw the Arabs relegated to the Scottish Championship.
Several upset fans spilled on to the turf at Dens after the final whistle was blown and called for the immediate stepping down of United chairman Stephen Thompson, unaware that he had left the stadium before the final whistle.
Left distraught by defeat, other United fans exited Dens Park in silence, the frustrations of a devastating end to a disappointing season evident across their furrowed brows.
Relegation at the hands of their city rivals proved too much for some, with anger spilling out on to the street and several supporters being taken away by police.
Officers on horse-back separated the opposing crowds at the start and the end of the game, with fans of both teams making their way to the stadium before the game in raucous spirit.
For more derby coverage, click here
Most of the United fans that spoke to The Courier promised that they would still be supporting the Tangerines through thick and thin next season and hoped that they could "bounce back" within a year.
Across the divide, fans of the Dark Blues celebrated long in to the night, seemingly taking great delight at the misfortune of the club over the road.
See today's Courier for more reaction to the derby or try our digital edition.