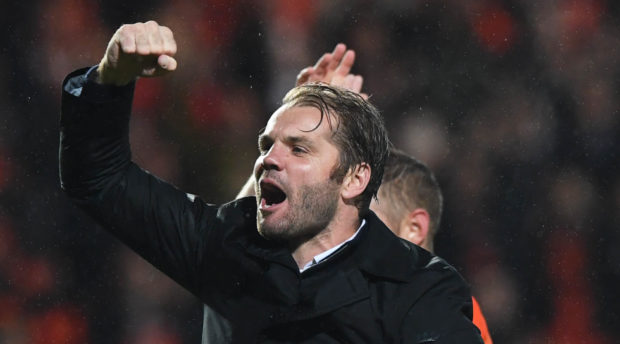 Dundee United boss Robbie Neilson was purring over the performance of his players as they ran riot against Dundee but he admitted seeing a sold-out Tannadice was almost as pleasing.
Last night's 14,108 crowd was the highest at the ground since a Rangers game in 2009.
And Neilson admitted that showed just how far the club has come since he took over in October, last year.
The United manager said: "Seeing Tannadice sold out pleases me just as much as the result.
"When I came in here we had four or five thousand, now we've put 9,000 on the gate.
"The fans have followed the club for the last few years in the Championship and haven't had much joy back for it.
"So we're delighted to give them a performance and a result like that."
Neilson added: "We were sensational.
"We knew it would be tough because Dundee are a good team.
"Some of the football was pretty special but there is still room for improvement.
"We got into good areas and the quality was there."
Neilson admitted he could have mentioned every single one of his players but he singled out Calum Butcher for special praise.
He scored two of his side's goals and also switched from midfield to centre-half during the game.
Neilson said: "Calum Butcher was outstanding, he played two positions for us and was excellent in both of them.
"I could go through all of them because they were all excellent."
United sit top of the Championship table with maximum points after four games but Neilson was keen to stress that it is still very early in the season.
He added: "It's a good three points. We're just four games into the season so it's early days.
"We need to enjoy it then calm down a wee bit because we have Arbroath next week and in football things can change quickly."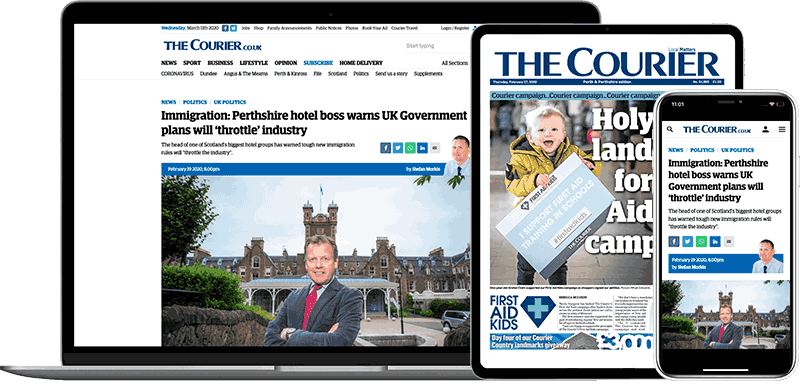 Help support quality local journalism … become a digital subscriber to The Courier
For as little as £5.99 a month you can access all of our content, including Premium articles.
Subscribe