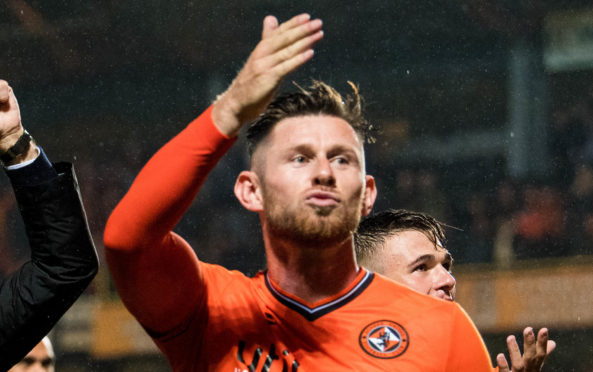 There is no need for gloom and doom at Tannadice, according to Dundee United midfielder Calum Butcher.
The Tangerines tackle Arbroath at home this afternoon, looking to bounce back from last Saturday's 2-0 defeat away to Ayr.
The result at Somerset Park has placed the first question mark of the season over United but Butcher insists there is still plenty of room for optimism after a four wins out of five start to the Championship campaign.
The tough-tackling Englishman said: "Last weekend was disappointing so we have gone over the game to look at what we should have done better.
"Ayr are a good team and it's a tough place to go.
"We have said all along you can't get too high when things are going well so you shouldn't get too low when you have a bad performance.
"The first four results delighted us but in this league you are always going to hit bumps.
"A lot of teams will struggle down at Ayr over the course of the season.
"There is no need for doom and gloom.
"It is still positive here and it's a reminder of what can happen in this league.
"We have to turn up every week and make sure we are at it, otherwise we will fall short."
United will today welcome a Lichties team that have made a terrific start to their season, sitting in fourth spot ahead of Dundee on goal difference.
They also, of course, knocked the Tangerines out of the Tunnock's Caramel Wafer Cup via a penalty shootout just a fortnight ago.
Butcher said: "Arbroath have been used to winning games most weeks for the last few seasons and you can see that confidence in them.
"They have a winning mentality and they have that in their whole group.
"They have some really good players and in the cup they beat us on penalties.
"Arbroath have a way of playing, they are good at it and we have nothing but respect for them.
"A lot of teams will come to Tannadice like it's a cup final for them.
"They want to beat Dundee United so that is something we have to learn to cope with."
Butcher has been at the centre of a selection dilemma for United boss Robbie Nielson.
He has stepped back from his midfield role to plug the gap left in the centre of defence by the injury to Mark Connolly.
So accomplished were his displays at the back that Neilson must have been considering keeping him there.
However, the United gaffer decided that he needed him in the middle of the park and subsequently moved to sign Troy Brown, who played at Ayr.
Butcher is just happy to play wherever his boss wants him to.
He said: "I don't mind playing centre half or centre midfield.
"I enjoy both and that's the honest answer.
"I will play wherever the gaffer wants me to.
"If he thinks I can influence the game better at the back then fine. It's the same if it's in the middle of the park.
"I am just enjoying playing regularly in this team."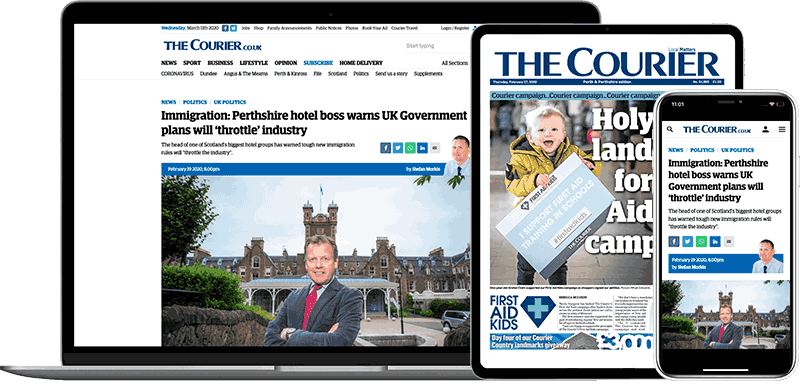 Help support quality local journalism … become a digital subscriber to The Courier
For as little as £5.99 a month you can access all of our content, including Premium articles.
Subscribe