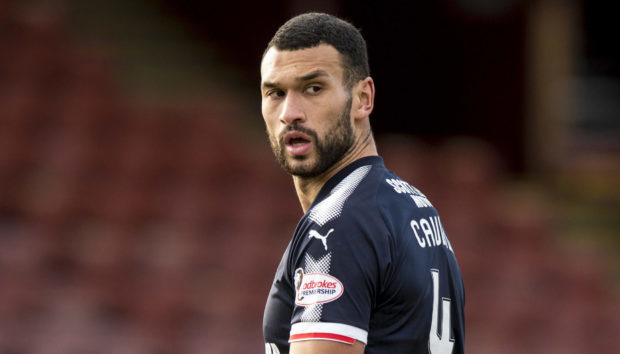 One former Dundee centre-back has received his first international call-up this week and Declan Gallagher could soon be joined in the Scotland squad by another ex-Dens Park man.
National team coach Steven Reid has revealed that Steven Caulker has been in touch with him directly to reiterate his desire to play for Steve Clarke.
The former Dark Blues, Liverpool and Tottenham defender, whose grandmother makes him eligible, is enjoying a career resurgence in Turkey with top-of-the-table Alanyaspor, And the Scottish management team plan to fly out to see him in action in the near future.
"I spoke to Steven a little while ago and obviously he's been in good form for his club side and doing well in the league," said Reid.
"It seems like he's in a really good place at the minute. He's enjoying his football and life again.
"So he's definitely one that will be monitored and, yes, you never know.
"He was really positive. We'll see what happens next.
"I know him and played against him a few times at club level.
"He obviously played for some big sides in England and got some big moves.
"I think it's well documented he's had his difficulties. I think he's found a place now, out of the media spotlight, and it looks like he's really enjoying his family time and his football.
"It's good to see and at some stage we'll definitely be making the trip and seeing how he gets on."
Reid added: "Steven definitely could be an asset with his Premier League experience. We'll be monitoring him closely as we move forward.
"Steven has made it clear he'd like to be considered. The key point is that he's gone out of his way to make that clear. He phoned me directly.
"We need players here who want to be here, enjoy coming in. There needs to be a good atmosphere in the place.
"Results in this campaign have been disappointing, there's no hiding that.
"So, yes, it's nice to see players like Steven being so positive and it was nice to speak to him. We'll continue that dialogue.
"It's no secret we've had a lot of injuries, especially in the defensive department.
"It's an opportunity for others as well. You might get an unexpected diamond who comes in and does really well."
One man with a chance to prove he is that unexpected diamond is Motherwell's Gallagher, a Sunday night replacement for Grant Hanley.
The one-time Dundee man is another player whose career is on the up and up, in his case after spending time in jail for assault.
"Declan's in on merit," said Reid. "He's in on form.
"I think it's well documented that he's been remorseful of the incident that happened.
"It's good to have him involved and again I'm looking forward to working with him this week.
"It's a second chance for him and hopefully he grasps it with both hands."
Scott McKenna needs to build his fitness up again and will stay with Aberdeen, Reid confirmed.
At the other end of the pitch, Livingston's weekend goalscoring hero against Celtic, Lyndon Dykes, is also on Reid and Clarke's radar.
"Obviously I was at the game yesterday with the manager," said Reid. "He was impressive. There's no two ways about it. He caused Celtic big problems on the day. He was a handful and he took his goal well.
"If he continues to perform like that week in, week out, he's obviously someone we need to keep an eye on and monitor. We were very impressed with his performance yesterday.
"I didn't know too many of the details about his eligibility, to be honest.
"I know now that his parents are Scottish and that he's got the opportunity and option to pick Australia as well.
"We'll cross that bridge when we come to it, when there's a decision to be made.
"We're not in the position we'd want to be in, especially after the last camp and the result against Russia at home. So there are opportunities there.
"There might be one or two who do come in and do well, we get a few results, build a bit of momentum going into the play-off games in March – and then you never know.
"We've got a long list of players and we're covering as many games as we can – in Scotland, in the English Premier League, the Championship, League One.
"We're going to games, we're monitoring a lot of players and we can't rule anyone out at the minute.
"We've seen it in this camp, the amount of injuries we've had, players pulling out.
"So you can't write anyone off, can't discount anyone. And there are always positions up for grabs."
Russia are Scotland's next opponents on Thursday and the need for a morale-boosting performance and result after a dispiriting September double-header is obvious.
"We need a big result, a big performance, to build momentum for the next four games and build confidence going into the play-off games in March," said Reid.
"Ideally, we kick on in the group and finish third, where we were seeded. Hopefully that will be the minimum for us. We just need that confidence and a couple of big results going into March so we can hopefully do the business then."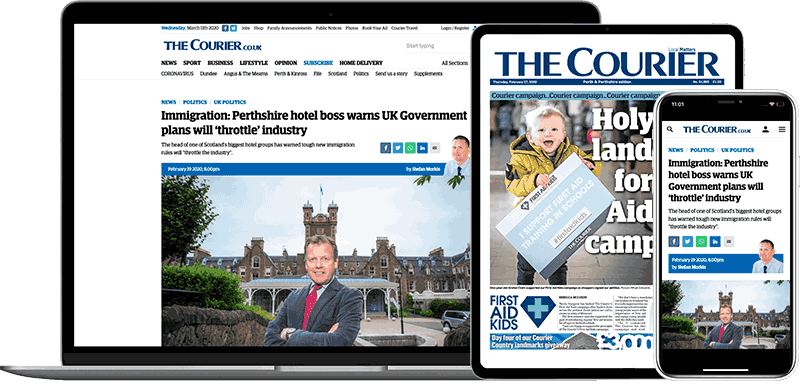 Help support quality local journalism … become a digital subscriber to The Courier
For as little as £5.99 a month you can access all of our content, including Premium articles.
Subscribe