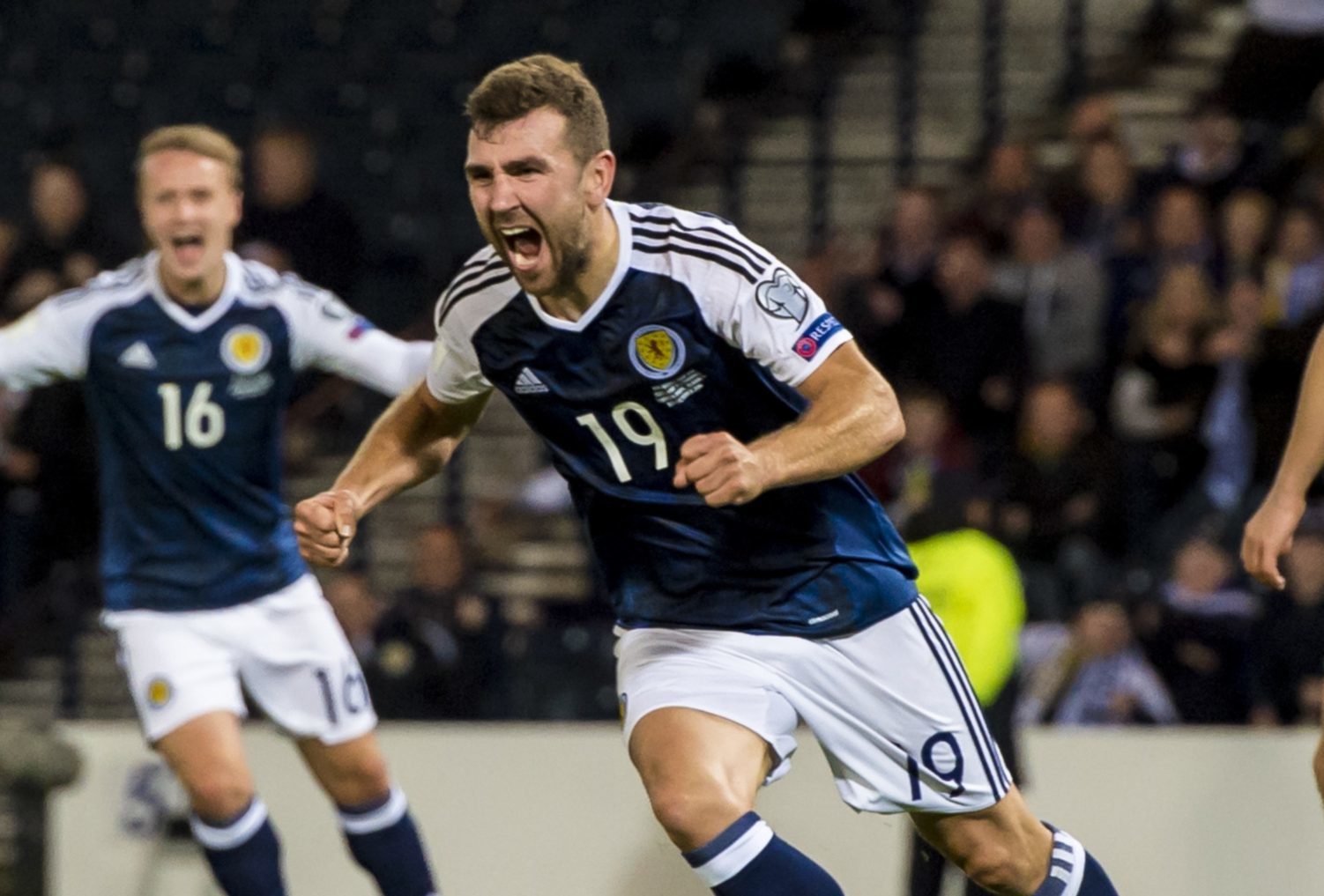 The World Cup needs the Tartan Army and the Tartan Army needs a World Cup.
That is the view of Scotland midfielder James McArthur, who was on the Hampden pitch to witness the scenes of utter joy in the stands as Leigh Griffiths scored his spectacular setpiece double against England.
Of course, the Scots couldn't hold on for what would have been one of their greatest results against the English but the goal celebrations from that June day will still live long in the memory.
McArthur now wants the supporters to have many more moments of magic to cheer and feels it would be good for both them and the tournament itself if Scotland could find a way of qualifying for Russia.
The Crystal Palace man said: "When you witness something like that you realise that's why we need to get there.
"The atmosphere when we scored those two goals against England was incredible – absolutely incredible.
"I'm sure even the England players were surprised by the noise because we definitely were.
"It was honestly amazing.
"Those goals will go down in history. I said that after the game.
"People 20 years from now will remember those goals
"When you watch major competitions and you look at the Irish or Welsh fans, you think: 'That could be us. That could be our fans.'
"I think we need to do it for them, whatever it takes.
"If that means four wins in our remaining qualifiers (Lithuania away, Malta home, Slovakia home and Slovenia away) then we need to do that.
"It is not a nice feeling as a player or as a Scotland fan when we miss out.
"It's not a nice feeling watching all the home nations get there apart from us, as was the case at the Euros.
"It's something you want to be involved in as a player and something you want to experience as a supporter."
It needed a late header from McArthur to salvage a 1-1 draw against the Lithuanians last October but he insisted it is not about getting payback for that poor result at Hampden.
He said: "I don't think it's revenge.
"It's just that we need to win the games to try and get  through to a major competition.
"Revenge goes out the window.
"It was the same with England.
"You wanted to beat the English because it would have been an amazing day for the whole country but this is about trying to get to a major competition to give the fans and the players that real joy of qualification."