This isn't black and white.
Gordon Strachan has been a six or seven out of 10 Scotland manager.
So, given the three and four out of 10 national coaches who preceded him, you can understand why there is a temptation to stick rather than twist when you have someone in the job who has been decent.
The players (most, not all) want to play for him and haven't become tired of the same voice. This isn't the given it should be. And, although this is just a finger in the wind judgment, it doesn't feel as if he has run out of credit with the Tartan Army.
But should doing OK and fearing what might be the conclusion of an SFA recruitment process (ie better the devil you know) be reason enough to give Strachan a third go at a qualification campaign?
It shouldn't.
And keeping Strachan isn't the safe option some would have you believe.
If he is starting out when the Euro 2020 matches begin the pressure will be much higher on him – and his players – than on a new man still bedding in.
The perceived upside of staying with what you've got would be hitting the ground running. One home draw against a Lithuania or away defeat to a Georgia, however, is all it would take to start the whole Strachan debate over again.
He'd be weary of it, the players would be weary of it, we'd be weary of it and it would be yet another re-run of the same old movie, with more than likely the same ending.
The Northern Ireland and Michael O'Neill comparison isn't fair in some ways (they have two good to very good centre-backs and we don't). But it is fair in others. O'Neill gets more players to perform above or equal to their club standard than Strachan, and he is also less trigger-happy when it comes to mucking about with a system that works.
The biggest reason for a change, though, is a pretty basic one – Strachan's selection judgment.
If another Leigh Griffiths was to emerge, can he be trusted to not wait for four group games to give him a chance?
The reluctance to play John McGinn and/or Callum McGregor suggests Strachan believes Stuart Armstrong's impact late in the qualification campaign proves he was right to hold him back rather than he was wrong to have a lack of faith in a flourishing young talent.
The persistent talking up of Barry Bannan, the selection of James Morrison against Slovakia and James McArthur in Slovenia and the reluctance to take off Matt Phillips in both games backs up the theory that the manager has more faith in players from the English leagues than the Scottish top flight. So too do his post-Slovakia comments about the harsher climate that the "anglos" have during international weeks.
Strachan's reflective (and misguided) drift into the genetic deficiencies of the Scottish footballer had the feel of a man who was book-ending his time as national manager.
Stewart Regan will want him to stay but the most likely scenario is he will decide to walk. Improvement has come under Strachan's watch but, after two campaigns that have fallen short, there isn't enough evidence to expect third time lucky.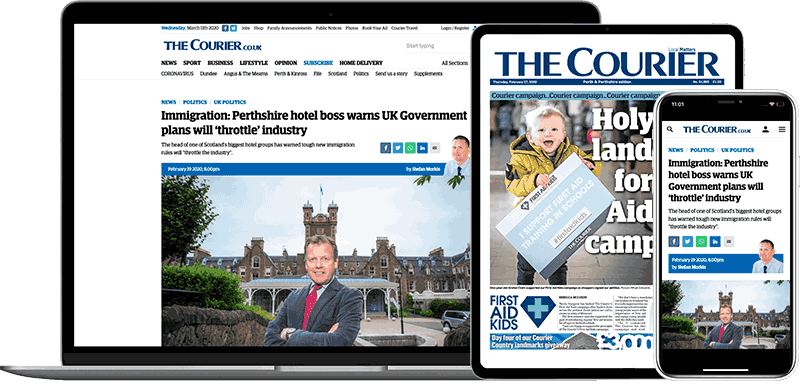 Help support quality local journalism … become a digital subscriber to The Courier
For as little as £5.99 a month you can access all of our content, including Premium articles.
Subscribe