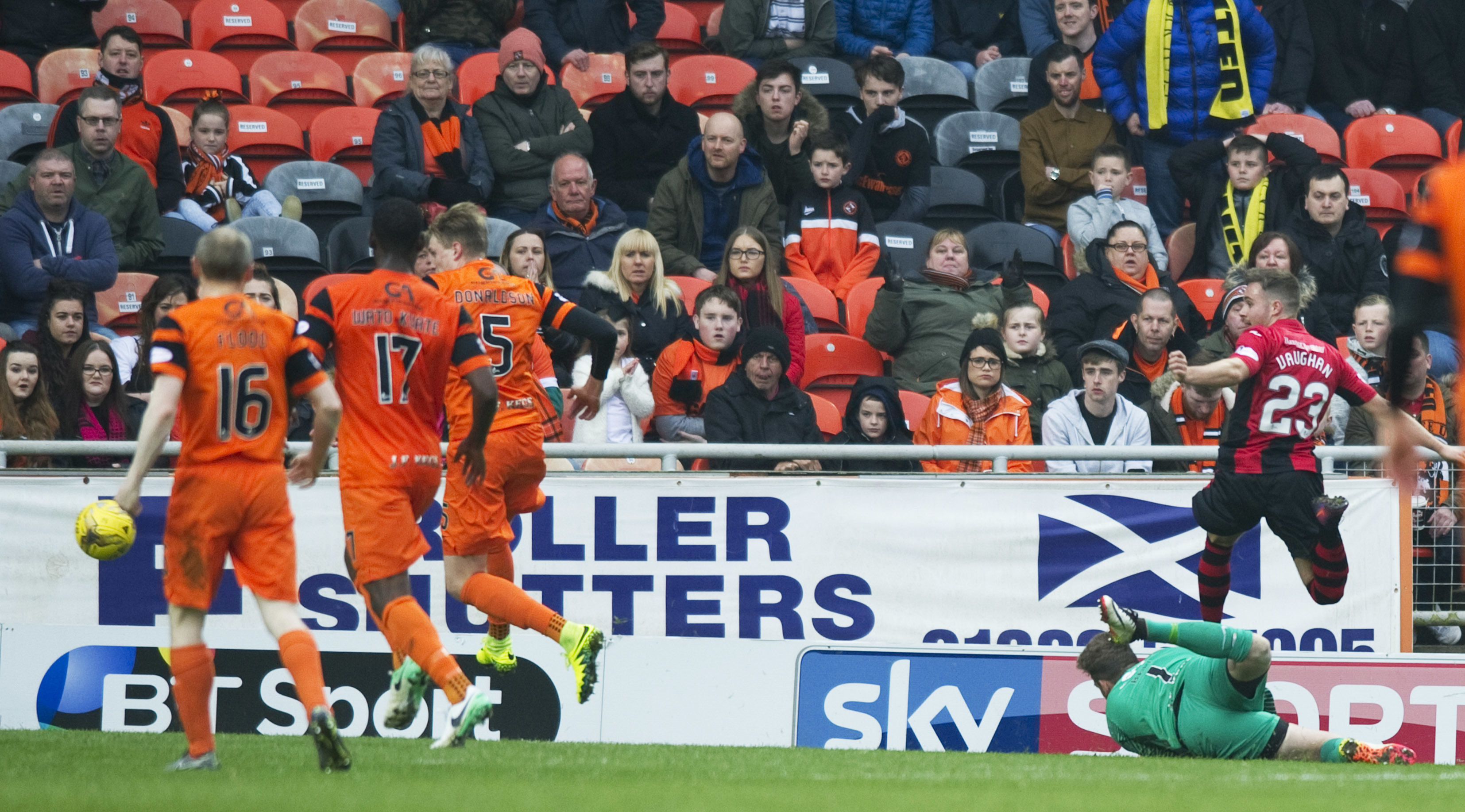 Raith's Lewis Vaughan hopes no other footballer is put in the impossible situation he finds himself in ever again.
The Rovers striker was surprisingly sent out on loan to Championship rivals Dumbarton back in January.
It was a decision that has now come back to haunt the Kirkcaldy club with the 21-year-old playing a vital role in ensuring the Sons survival in the division.
He scored again on Saturday for the part-timers against Dundee United at Tannadice to ensure Dumbarton secured a priceless point while Raith had earlier lost 5-0 at St Mirren, a result that left them sitting in the relegation play-off spot.
Vaughan has tried to remain as professional as possible since he was farmed out but he will report back for training with Rovers this morning knowing that he has helped put his parent club and his team-mates in big bother.
He said: "It's not great for obvious reasons.
"No footballer would want to be put in the situation I'm in at the moment.
"It's a hard situation I find myself in. There's nothing I can really do to stop it or make it better.
"It's probably never going to happen to another player again.
"It's very unfortunate and now I have to go into work on Monday morning and see all the Raith players.
"They've got families to look after and I'm the one – their best mate – who has just put them in trouble.
"In saying that, the boys understand I've got a job to do and I'm a professional football player so need to do that.
"Obviously, I don't want to put my own club in trouble but just now I'm a Dumbarton player which makes for a hard situation.
"Although it's awkward, the lads have been good with me at Raith.
"They know it's not my fault. I've just been put in this situation and haven't asked for it."
Meanwhile, United keeper Cammy Bell knows that his side's hopes of securing second in the Championship have faded following the Dumbarton draw.
However, he believes it is important that no matter where they finish in the table, they have to take momentum into the play-offs starting at Morton in their final game of the regular season next week.
Bell said: "First and foremost, we've got to look after ourselves at Morton.
"That should have been the case here as well.
"That was always the aim. We said a few weeks ago we wanted to win every game.
"We've slipped up. Whether you finish third or second, you want to take momentum into the play-offs and just deal with where you finish.
"If it's an extra two games then so be it.
"We'll be ready for the play-offs no matter where we finish."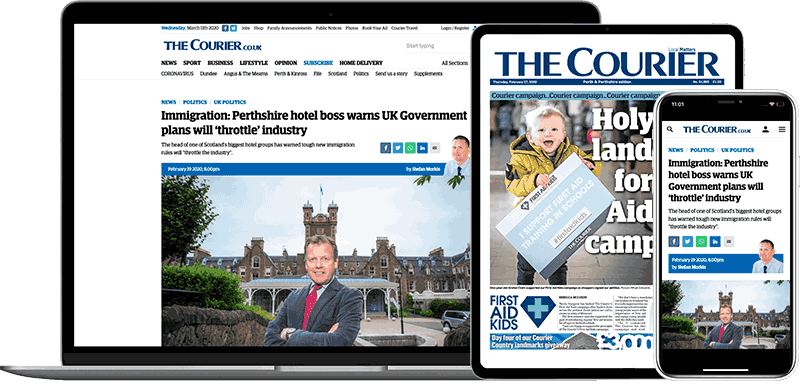 Help support quality local journalism … become a digital subscriber to The Courier
For as little as £5.99 a month you can access all of our content, including Premium articles.
Subscribe