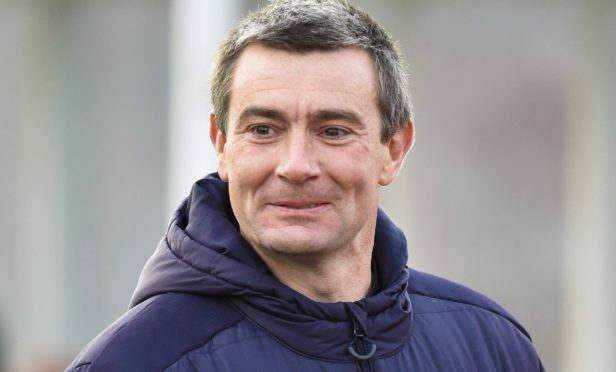 Raith Rovers will look to open up a five-point gap on second-placed Ayr United when they play their game in hand at Stark's Park tonight.
The top two in League 1 will know exactly how they stand after the Kirkcaldy men host Albion Rovers.
Manager Barry Smith is refusing to concede that the title chase is a two-horse race, though.
He said: "I do not look too far ahead but it will only be good to get this game played and know where we are exactly if we win.
"However, this title race is not just about Raith Rovers and Ayr, as Alloa and Arbroath are winning games and cannot be discounted.
"Everyone has been focusing on Ayr and ourselves but nothing can be taken for granted."
The Coatbridge men defeated the other Rovers earlier in this campaign and Smith is in no mood for it to happen a second time.
Smith added: "Albion Rovers ended our excellent start to the season and they are a side who have scored a lot of goals.
"They have lost Conor Shields, who was excellent for them to Sunderland. That is a terrific move for the kid but he was not their only threat.
"This game will be decided by what my players do, however.
"We were excellent at Queen's Park on Saturday especially in the first half and we need that level of performance that secured a 3-1 win again.
"We are in a good place because of the hard work that the players have put in.
"If they carry that on then we will get the right result.
"We have been strong at home all season and we want that to remain the case."
Ross Matthews and Scott Robertson, who missed out at the weekend, are struggling with knocks and could again join Kevin Cuthbert and Kevin McHattie in missing out.
Albion boss Brian Kerr is looking to get the balance right between defence and attack as they chase a first win of 2018.
Kerr said: "There was not a lot between us and Arbroath at the weekend and we will take confidence from that despite losing 1-0.
"They created chances when we opened up at the end trying to get a point but our defence looked a lot stronger that it has been.
"We need to get the balance right to get something at Raith.
"They are a good side going forward so I am pleased we are stronger defensively but I want to pose them problems."