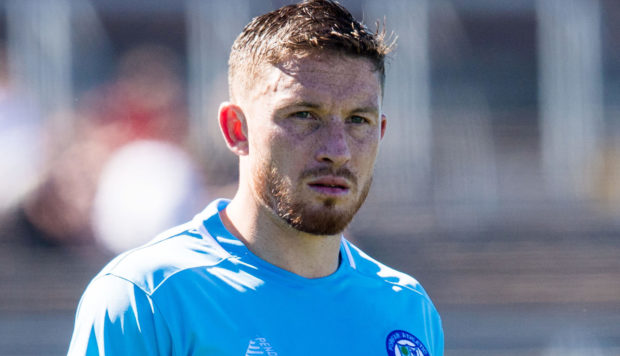 Forfar's John Baird has branded Raith's Ross Matthews an "absolute disgrace" for comments he allegedly made during Saturday's ill-tempered Championship play-off semi-final at Station Park.
The Loons player/assistant manager would not reveal exactly what was said or who the digs were aimed at but the 33-year-old striker insisted it was the first time in his long career that he had heard anything as bad on the pitch.
Former Raith hero Baird, who memorably scored the winning goal against Rangers to clinch the Ramsdens Cup for the Kirkcaldy club in 2014, had netted in the first leg on Tuesday night at Stark's Park in a tie that had ended 2-1 in the home side's favour.
He repeated the feat in the 55th minute of Saturday's contest in Angus with a header at a corner helped in with a deflection to draw Forfar level on aggregate.
However, Rovers hit back just four minutes later with Kevin Nisbet scoring from the penalty spot after home skipper Michael Travis had pulled down sub Nathan Flanagan as he prepared to pull the trigger with the defender red carded for the offence.
There were also eight yellow cards dished out by referee Euan Anderson including ones to Baird and Matthews as tempers threatened to boil over on both sides.
Once the dust had settled, Raith had edged through to the final, winning 3-2 over the two legs and will now face Queen of the South but when Matthews came out to speak to the press, there was little indication of what would soon follow from his opponent.
The midfielder, who was arguably Raith's man of the match, said: "I think we deserved it with the workrate we put in and the performance.
"I don't think they really created much. They scored from a mistake on our part. It was a cheap goal to lose.
"But I think over the two legs we deserved it. They are a physical team. They were up for the battle.
"We managed to keep our heads and play professionally to the end.
"Hopefully we can achieve our aim of getting up to the Championship."
As Matthews walked away, Baird, who was still visibly angry, then came out to speak, saying: "They have won the game and the tie which is fair enough but I am upset because some people went totally below the belt.
"I have played in games and done it for the Rovers myself – you do what you have to do to win.
"But to personally insult people who aren't even on the park is an absolute disgrace.
"I have known that boy (Matthews) since he was 16 years old and I was embarrassed to be on the park with him today. An absolute disgrace."
When asked who he believed Matthews had been insulting, Baird said: "I won't bring that up.
"He can insult me all he wants but what he said I have never heard on a football park in my career.
"If he plays as long as me, good luck to him because I hope it doesn't happen to him.
"He has scuttered away there as he didn't want to face me – it's embarrassing.
"I appreciate everything I had at Raith Rovers. The biggest highlight of my career came with the club.
"I had two and a half brilliant years there and met two of my best pals in football there in big Brian Graham and Willie Dyer.
"I played with a lot of good players but that boy came through as a YTS kid.
"I never did anything but help him and he was bang out of order.
"There were a lot of bookings, myself included, and we lost our discipline which was silly especially at my age.
"Everybody was just so determined to win. The tackles, the verbals, that's going to happen in the game.
"But I have played with boys there all my career like Liam Buchanan, played with Bene (Kyle Benedictus), been Davo's (Iain Davidson) team-mate twice. There is a mutual respect.
"You go at it hammer and tong but he has totally crossed the line.
"Put it this way, if he was in my dressing-room and I knew what he had done, he wouldn't do it again. That's for sure."
Although the tie had left a sour taste in his mouth, Baird insisted that Forfar can still look back on the season with pride.
He added: "Considering the team was third bottom of the league last season and scraped to stay in this division . . . Forfar shouldn't be in that position but they were.
"There has been a big improvement this season.
"For two-thirds of the season we have been outstanding, probably the form team in the league.
"To come second in the league ahead of a full-time club is incredible."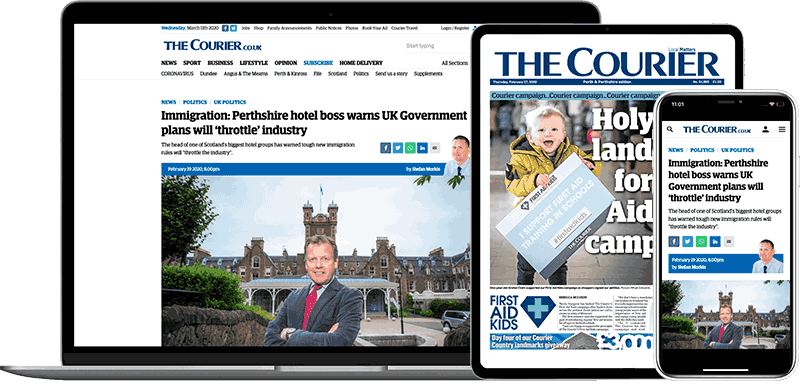 Help support quality local journalism … become a digital subscriber to The Courier
For as little as £5.99 a month you can access all of our content, including Premium articles.
Subscribe