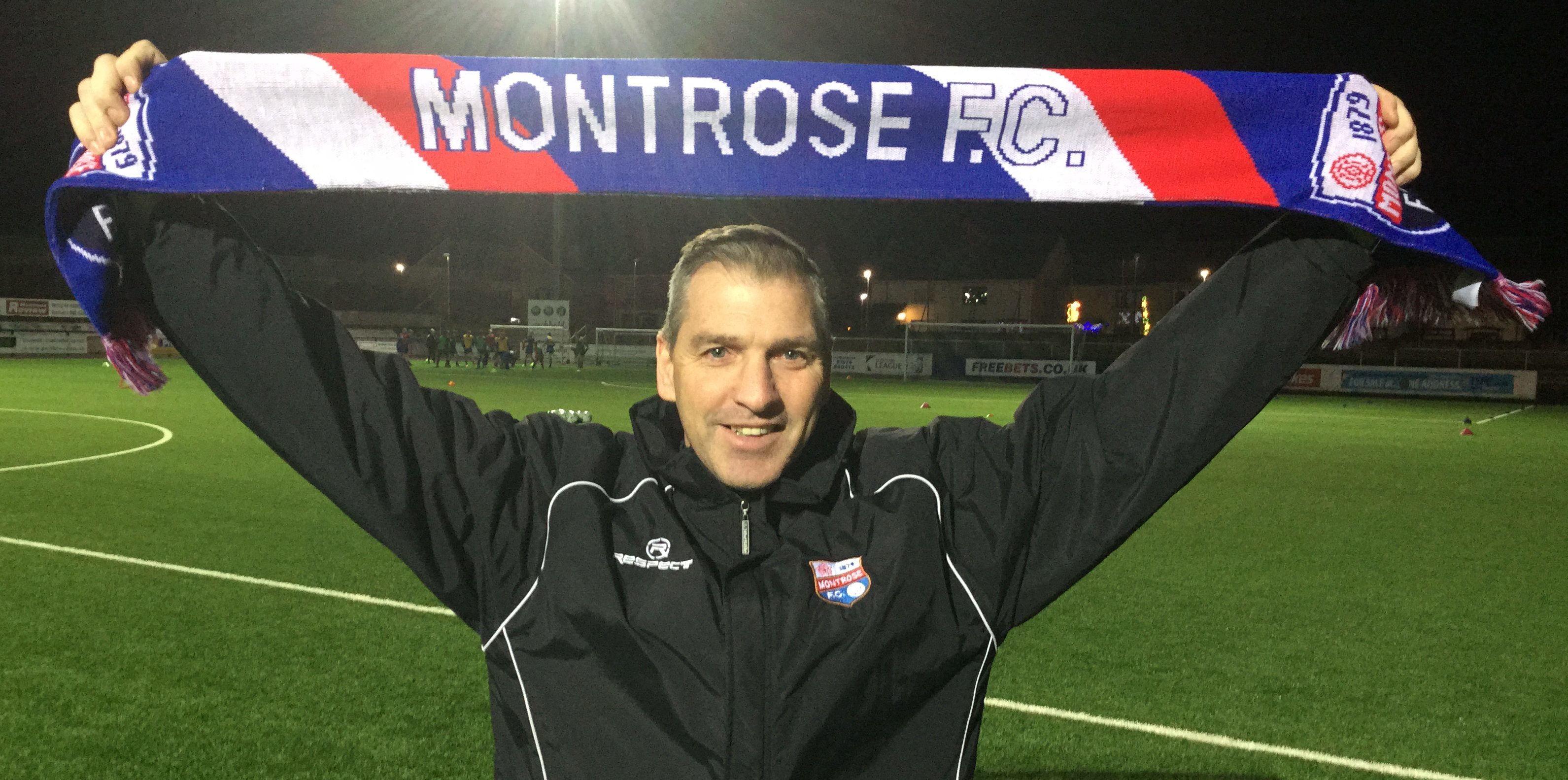 Montrose chairman John Crawford has hailed the fantastic turn-out of fans at Links Park on Saturday that helped the team beat Berwick Rangers.
A bumper crowd of 1,222 turned out in atrocious conditions to see Stewart Petrie's Gable Endies win 2-1.
The attendance was due in no small part to a joint initiative with the Links Park Community Trust which saw all primary school kids across Montrose being given a complimentary ticket for the match .
However, Crawford and the rest of the Montrose board are delighted with the general increase in crowds since Petrie took over as manager at the start of December with the fans turning out to see a side that has lost just once in the last seven matches.
The chairman said: "It was absolutely fantastic on Saturday when I walked out to see the stands full of fans.
"It was a great effort by everyone with Peter Davidson and the Links Park Community Trust helping organise a ticket offer.
"We had 841 taking advantage of the chance to come along to our game and these kids are the future of the club.
"If only 10 or 20% decide to become paying customers it would be a big boost for the club and they are more than welcome at Links Park.
"They really turned out in force on Saturday which was even more amazing considering the horrendous weather conditions."
Crawford added: "I think the fact there were so many there helped the team get their win – although I think the players got a nice shock when they ran out before the game.
"Crowds were down to around 300 before Stewart came in but since then we have increased to nearly 600 at times and we took the same amount to the recent derby at Arbroath.
"I think that shows the fan base is there in the town and they are ready to back a successful team.
"We have lost only once in the last seven games and long may that continue.
"Stewart has been great since he came in and his enthusiasm has lifted the whole club.
"Being safe in League 2 is always the priority but I think we can start eyeing up a promotion play-off spot."