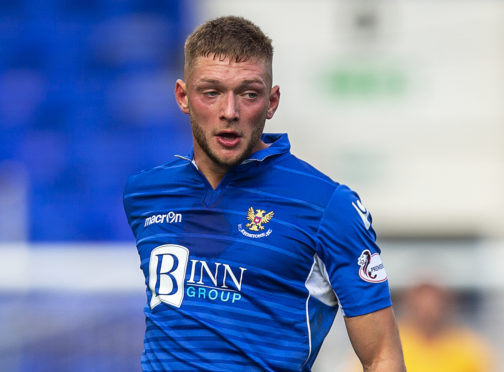 Liam Gordon and Jason Kerr are going to get another chance to establish themselves as Tommy Wright's first choice centre-back partnership at St Johnstone.
The two young defenders showed promising signs of being a productive Premiership pairing towards the end of last season but "freakish" injuries for Gordon have got in the way of that in this campaign.
The former Hearts player's return at Rugby Park helped solidify a backline that had been leaking basic goals, with the clean-sheet in the 0-0 draw a welcome return to the Saints of old.
Now Wright hopes that the duo won't be broken up in the four-game run-in to the January break.
"Liam Gordon is a good talker and I think that helps people around him," said the Perth boss. "Callum Booth came in and was solid defensively as well.
"With the players we have available at the minute the partnership between Jason and Liam would be the best, there is no question of that.
"That's just because Liam has more experience in the league than either Wallace or Madis.
"Liam has been held back by stupid injuries.
"He has been unlucky. It's not through any fault of his own.
"Look at this season. He tumbled in training, landed on his elbow and fractured it. That's just freakish.
"It was the same when he got his studs caught in the ground with no one near him, not a challenge. That is another freakish one in training.
"He has been unlucky. But what Liam needs now is a run of games.
"So he has to stay fit."
Wright was happy with the way his midfield performed against Killie but, with Murray Davidson having served his two-match ban, that doesn't mean he will necessarily stick with the players who brought back a point from Ayrshire when Saints face Hearts on Saturday.
"I have never been afraid of making decisions," he said.
"And I have never been afraid to change things, no matter how the team has been doing.
"I will pick the team I believe is the right one to play Hearts and get us three points."
Wright added: "It's never nice to lose a player to a red card, and we lost two in that Aberdeen game.
"We have had to deal with it.
"Callum (Hendry) should learn from it. But Murray was genuinely going for the ball and was just a split second late.
"Murray is always carrying niggles so while he has been frustrated by missing games it will have helped him in that regard."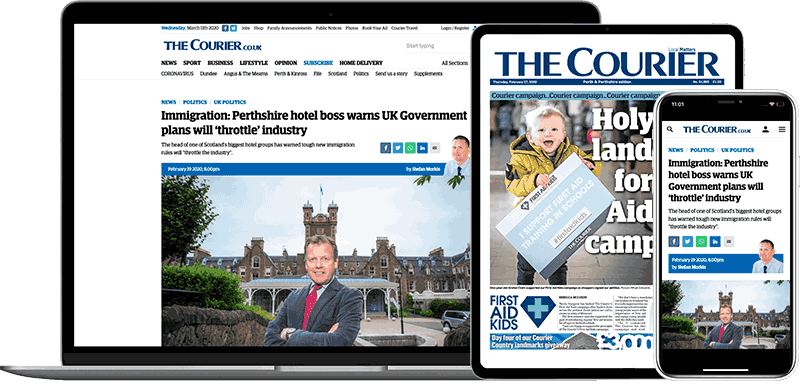 Help support quality local journalism … become a digital subscriber to The Courier
For as little as £5.99 a month you can access all of our content, including Premium articles.
Subscribe