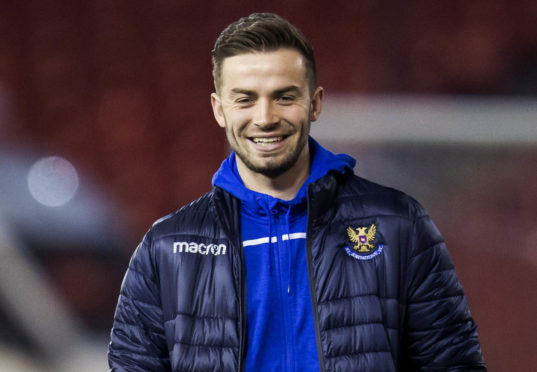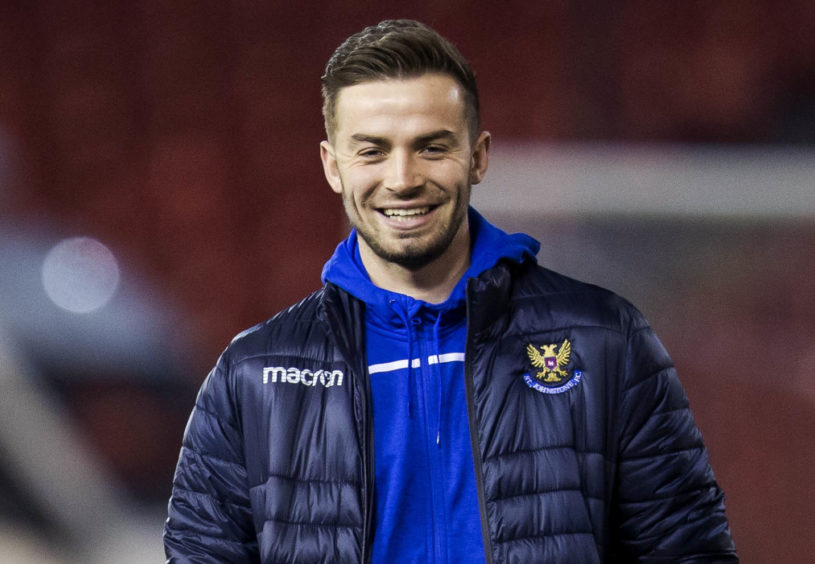 The image of domestic cup competitions has never been at a lower ebb in England.
But you won't find new St Johnstone loan signing Matt Butcher running them down.
And the Bournemouth midfielder has got his eyes on Scottish Cup glory with the Perth club.
Butcher, who has played in the League Cup for Yeovil at Everton and was also an unused substitute against the same side for the Cherries, has yet to make a start for Saints.
But, with this afternoon's last-16 tie at Ayr the third match for Tommy Wright's men in a week, he is hoping to get his chance to impress at Somerset Park.
Should Butcher get a game, there will be no need for his team-mates to stress the importance of the occasion.
"Everyone here knows how big it is to the club," he said. "I know St Johnstone won it just a few years ago.
"So this tie is being taken as seriously as any league game.
"Win it and we are through to the quarter-finals.
"The games are coming in rapid succession so the focus has turned quickly to Ayr United.
"It will probably be an old school cup tie. The lads have filled in the new guys on what to expect down there.
"I know the Scottish Cup is still a massive competition. You can't beat a good cup run. Everyone knows how good it would be for us.
"There are a lot of games coming up and the lads have been playing midweek football.
"So hopefully my chance will come. The team will probably need freshened-up and it is good to have a squad to handle that and keep the run going."
Butcher added: "I made my debut for Bournemouth in the Carabao Cup at Hartlepool. So that experience might prepare me for what we will face at Ayr.
"I played in the EFL Cup for Yeovil away to Everton. That was a great experience, going up against guys like Romelu Lukaku and Ross Barkley, even though we got beat 4-0. It was a brilliant test. That's the level I want to get to.
"You always want to test yourselves against the best and the top teams usually get through to the later stages.
"For a lot of fans and players the FA Cup is still a massive competition.
"But the way it is in the Premier League, with so many fixtures around this time of year, it is hard to play the same team consistently. Managers look to change things and allow players to recover and go again in the league.
"So that does affect it, especially coming off the back of a busy Christmas schedule."
There will be plenty of January loan signings currently finding their feet at crisis clubs across the country.
But that's not the case for Butcher, who is now part of a Saints' squad full of confidence on the back of their win against Aberdeen.
"It was a great result," he said. "It was good to be involved and see how the lads play.
"It's nice that first and foremost the team is doing well.
"It's great to come into a situation like this with the team on a nice little run and hopefully I can help.
"I feel good fitness-wise after my injury earlier in the season. I have been playing under-23s.
"It's all about trying to get into the team here now.
"My lateral knee ligament was torn off the bone after getting through all the pre-season, just when we had been talking about going out on loan.
"The recovery went as well as it could have done. It wasn't the best time of my career. It took under five months to get back but there were no hiccups.
"I'd been hoping to get a chance at Bournemouth this year but I haven't played a lot of football in the last couple of seasons.
"I've still got a year on my contract so that will be the aim going back."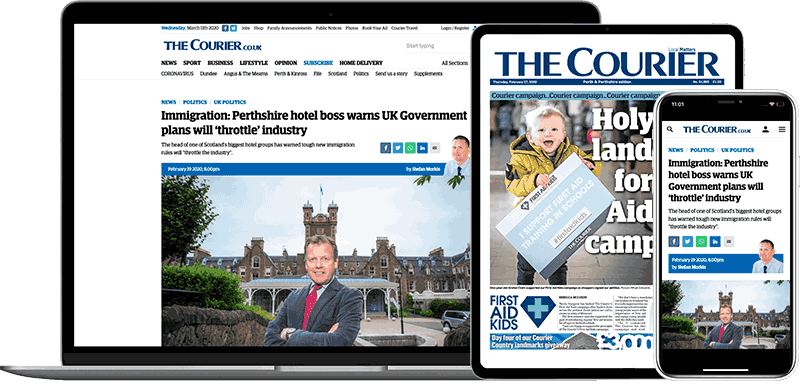 Help support quality local journalism … become a digital subscriber to The Courier
For as little as £5.99 a month you can access all of our content, including Premium articles.
Subscribe