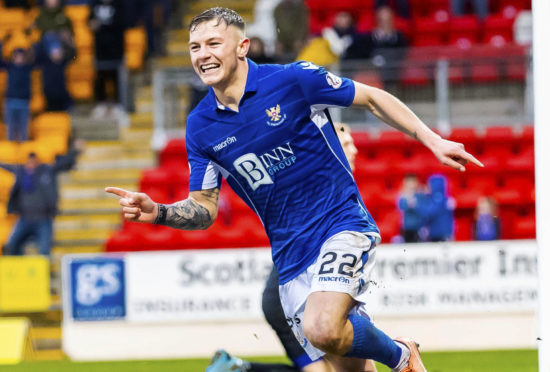 Callum Davidson was confident St Johnstone had snapped up a rough diamond in Callum Hendry.
And he's delighted to see that the striking gem is now shining brightly in the Premiership.
Davidson's contacts at his old club Blackburn Rovers were key to bringing Colin Hendry's son to McDiarmid Park after he was released in the summer of 2017.
Then Tommy Wright's number two with Saints, he invited Callum to Perth for a trial spell, and it became instantly clear that the raw ability of the centre-forward made signing him a no-brainer.
Nine goals this term for a player yet to complete a full 90 minutes in the league has been proof that his instincts were correct.
"I spoke to (agent) Brian O'Neil and Colin about getting Callum up to Perth to train and take a look at him," Davidson recalled.
"Obviously he had come through a few injuries at Blackburn.
"They gave him the green light to head to Saints to train. Callum just wanted the chance to go and play somewhere.
"Tommy really liked him as well when he first came in. He scored a couple of goals in a closed doors game against Rangers at Auchenhowie and he caught the eye in a friendly with Aberdeen.
"I remember Derek (McInnes) and Tony (Docherty) asking who the lad up front was. He was winning headers against Scott McKenna and Andrew Considine.
"It's great to see a young lad overcoming adversity in the form of not one but two cruciate ligament injuries in his teens to make such an impact in Scotland this season."
Davidson, now Gary Rowett's assistant at Millwall, added: "Back then you could see he had potential. He had lots of ability and now he has the physical attributes required to be a good striker.
"Most important of all, he can finish.
"But he is still learning and Tommy and his dad will keep hammering that home to Callum.
"Colin always got the best out of himself as a player. He started up front before dropping back into defence.
"I'm just glad Callum has got more ability in his feet than Colin had! His dad's ability was all in his head.
"Colin and Kevin Gallacher were hugely influential on me when I first went to Blackburn, helping me settle in.
"So I have all the time in the world for Callum and his family. He's the sort of character you want to help get better. He's a nice lad."
Davidson believes that Wright has managed Hendry's career progression perfectly and will continue to do so when football re-emerges from the coronavirus crisis.
"Callum has had to be quite patient and I'm delighted for him getting that extended contract," he said.
"St Johnstone is a great environment for developing young players. Tommy knows how to progress them and there's a good group of guys around him.
"Lads like Murray Davidson, Steven Anderson and Liam Craig have been there for Callum. They are great helping out with the younger players.
"We always though Callum could do the hard stuff really well – the touches, flicks and the Cruyff turns. But he could struggle with the simple pass and gave the ball away.
"He could sometimes make the game hard for himself. I think Callum probably knows that.
"There are aspects of his game he can get better at. But he has a drive to better himself and that has been paying off.
"Tommy has had Stevie May, Chris Kane and Callum all fighting for starts.
"Callum can link it and hold it up, a bit in the George O'Boyle mould. And of course he has that eye for a goal.
"Tommy hasn't rushed him.
"Early on there was a demand from fans to play Callum from the start but he probably wasn't quite ready.
"I have watched quite a few Saints games and he has got fitter and stronger, making sure his body was ready, and his game awareness has been improving.
"Callum is an exciting player and one fans like to see. But he has been getting better and better as a team player and his future looks very bright."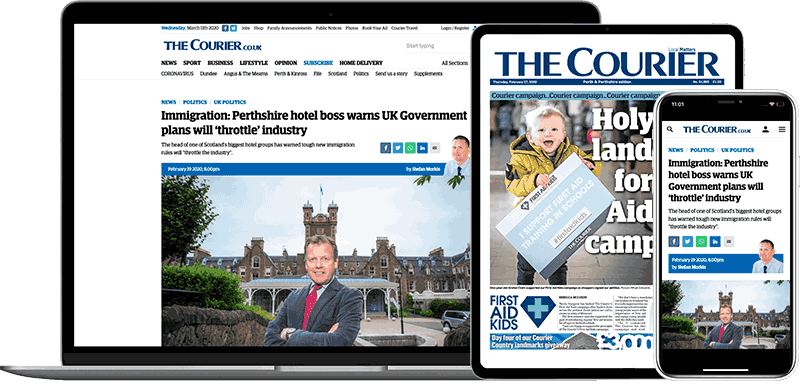 Help support quality local journalism … become a digital subscriber to The Courier
For as little as £5.99 a month you can access all of our content, including Premium articles.
Subscribe