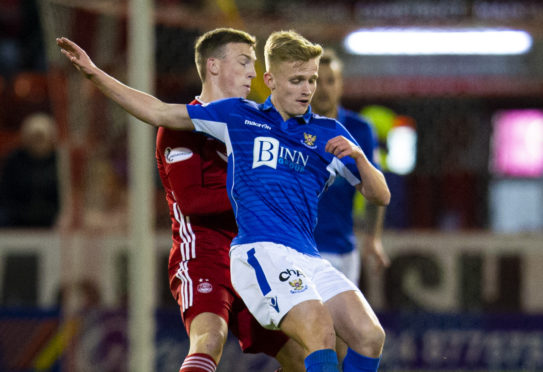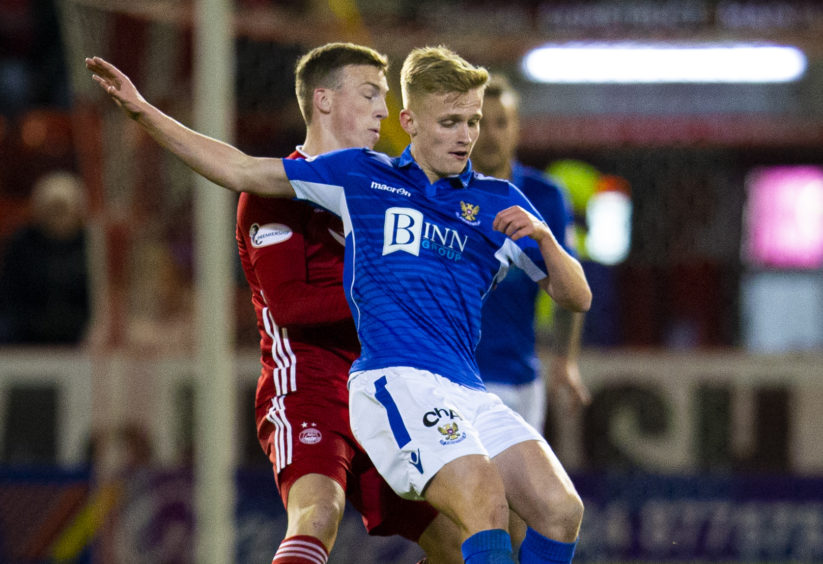 Ali McCann has established himself as one of the top young talents in Scottish football on the back of a stunning debut Premiership campaign.
And the 20-year-old has been backed by his St Johnstone captain to have established himself as an international player by this time next year.
McCann is already a Northern Ireland under-21 regular, with Jason Kerr predicting a call-up to the full squad for his Perth team-mate in the near future.
And, if the Irish can negotiate the play-offs for the European Championships, he may even have the delayed 2021 summer finals to look forward to.
"You can definitely see Ali getting into the Northern Ireland squad by the time of the Euros," said Kerr. "What a season he has had.
"Since that Celtic game on day one, without a doubt he's been our best player and you can see why there's been so much attention on him.
"Hopefully we'll hold on to him for a few more years. He's the future of the club."
He's not the only one.
McCann is the latest first team player to emerge from the Saints youth academy but it's a path well-trodden in recent years.
Kerr himself progressed along it, and he believes that setting up a ring-fenced youth development fund for Perth fans to donate money to at the start of the football shutdown was a great idea.
"Look how many players have come through the academy in the last few years," said the skipper. "Stevie (May), Zander (Clark), Ali, Kano (Chris Kane), Gordy (Liam Gordon) and myself.
"The academy here didn't get mentioned a lot for a few years but these are players who have all done well in the first team.
"With what's happening now, clubs will make cuts, which is understandable. That makes the youth set-up even more important.
"It's great that this fund has been set up for fans to contribute to. From now on, when players break into the first team the supporters can say they played a part in it.
"St Johnstone don't have the funds of a Rangers, Celtic, Hearts or Hibs. It's essential we bring our own players through.
"Youth development is the future of the club."
Kerr played his boys' club football in his home city of Edinburgh before options opened up to make the jump into a professional set-up.
He knows that finding the right club is as important in making a successful transition as natural talent.
"I came at 16, which is a bit later than most," he recalled.
"I'd been on trial with Aberdeen, Livingston and Hibs. A lot of players choose the wrong club and never get seen again.
"I was signed as a central midfielder. We played a tournament in Ireland for the 17s or 19s and when I came back Danny (Griffin) asked me if I'd ever tried centre-half. I was thinking: 'I'm not sure about that'. I totally saw myself as a midfielder.
"He tried me as a centre-half, it worked out well straight away and I was kept there. That became my position.
"If I'd stayed as a midfielder I probably wouldn't have made it. I look at Ali, and when I think back, I didn't have the composure on the ball that he has. I'm lucky that Danny could see me as a defender.
"I was moulded into the player I am now here. I settled in well, they knew the right time to put me out on loan and then the gaffer gave me the chance in the first team."
Kerr believes there is no sign of the McDiarmid conveyor belt stuttering to a halt anytime soon.
"Ross Sinclair is improving a lot," he said. "Paul Mathers is a great goalie coach and Ross is getting much bigger and better. He can go far in the game.
"And Olly Hamilton has been scoring goals at Brechin. It will be up to him when he comes back. He's been really good any time he's trained with the first team."
St Johnstone starlet Ali McCann backs McDiarmid Park club to successfully replace Drey Wright