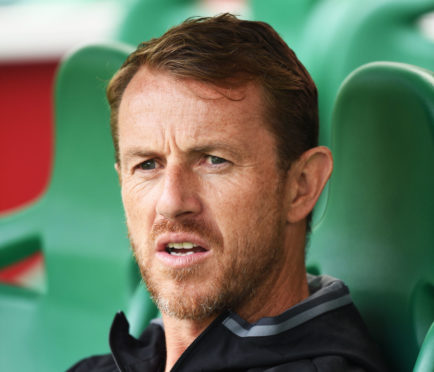 Millwall manager Gary Rowett has backed Callum Davidson to shine at St Johnstone.
And the Lions boss insists he is ready to offer his help and support should his former assistant want it.
Davidson left Championship-play-off chasing Millwall this week to take charge at McDiarmid Park.
Rowett admits the timing was far from perfect given the South London side's situation.
But he accepts that losing staff is always a possibility when they are as driven as Davidson.
"He goes with my blessing," said the Millwall gaffer.
"I've always said I want ambitious staff. I want people who want to have that little fire in their belly, to be ambitious.
"Callum obviously had that opportunity at his home town club to manage.
"It's something that he's secretly wanted to do. I don't think he was necessarily actively looking to do it, but when the job comes up like that…
"He's been away from home for two years working with me so I certainly couldn't stand in his way.
"He goes with our blessings and I think he'll do a really, really good job.
"We'll be there to help him out and support him if he needs it and if he doesn't, fantastic.
"The timing's probably not fantastic for us with the games so close, but sometimes in football you've just got to crack on and we'll certainly make sure it doesn't affect any continuity (at) our end."
Millwall are currently two points outside the Championship play-off places and face rivals Derby County – who are three points adrift of them – tomorrow.
With a shot at reaching the Premier League on the line, Davidson could easily have opted to remain with Rowett's promotion hopefuls.
But the Lions boss does not believe his assistant's sudden departure will distract his players from their task.
"We'd have liked to keep him until the end of the season in an ideal world," he told TalkSport.
"But when something like that happens and somebody wants to take that opportunity I think you just have to accept that the time is never perfect.
"Like I said, he goes with our best wishes and he'll be a big miss because he's a really good guy and a really good coach, and I've known him for a long time.
"But at the same time, we're focused on what we're doing here and I think the players are so mentally ready for what we've got to do that I don't think it will affect them.
"We've got enough to think about here without that."