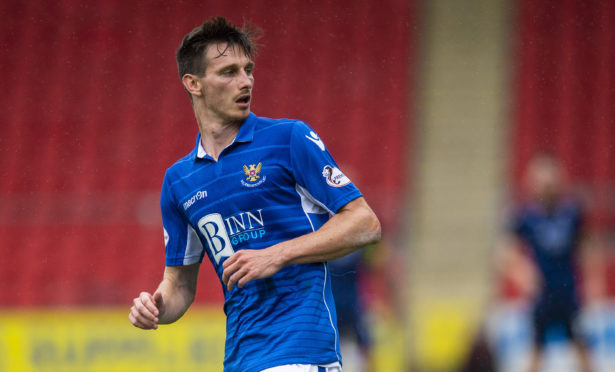 Lockdown brought Scott Tanser a new daughter and a new manager.
And now that Premiership football is close to a return, the St Johnstone defender has a new focus.
This will be the first season since the Englishman arrived at McDiarmid Park that he has a battle on his hands from the opening game for the starting left-back position in the Saints team.
In years one and two, injuries to Brian Easton gave Tanser a free run and in his third campaign, Callum Booth wasn't signed as competition until mid-September.
It's a different story this time around though, with new boss Callum Davidson assessing who to select for the opening match against Dundee United in three weeks. Both have a realistic shot.
And Tanser is up for the challenge that's in front of him – getting in the side in the first place and providing support for the younger defenders in the Perth backline.
"Myself and Callum (Booth) work off each other," said the 25-year-old. "You obviously want to be in that starting place but we have a good relationship.
"We are now the experienced ones.
"You are not going to be young forever and you need to step up and help the younger ones through.
"The defence is young, but not inexperienced. We've played a lot of games together and hopefully that can continue.
"You see how we ended last season with all of the young lads. Our squad is younger than quite a few teams. But the way we all gel together and work as a team continues to be brilliant."
The arrival of second child, Connie-Rose, in April kept Tanser fully occupied during the long months without football.
"It was a struggle when the season first got stopped," he reflected. "We were hoping to finish the season but that didn't happen.
"For me personally, I was quite busy during lockdown. But I was the same as everyone – itching to get back.
"Now we're back, it's a bit of normality.
"It was unexpected to see Tommy Wright leave but he did brilliantly for us and I wish him all the best."
Davidson played a big part in Tanser's career development in their one year working together before the former Scotland international left for Stoke City. Now, on his return, they have picked up where they left off.
"We've got the new gaffer and it's been going really well," said the former Rochdale and Port Vale full-back.
"Training is hard and I know we'll reap the rewards from that.
"Everything has been very professional – short and sharp. It's getting our fitness back up quickly.
"When I first came up to the club Callum was the assistant. I got to work really well with him in that first season.
"To have him back and knowing that he played the same position as me, I'm going to learn everything I can from him.
"He is constantly talking to me and is always teaching me things. He played at a high level so all I can do is learn."
The first game of the new season will be a first trip to Tannadice for Tanser. It will be a diluted derby off the pitch but not on it.
"Unfortunately the fans won't be there," he said.
"I think we would've taken a really good following to Dundee United.
"The way our squad is training, I don't have any doubts that we can start off with a win.
"I think the aim has to be getting the top six again.  We know we're more than capable of doing it."
St Johnstone defender Callum Booth couldn't picture Tommy Wright as Dundee United manager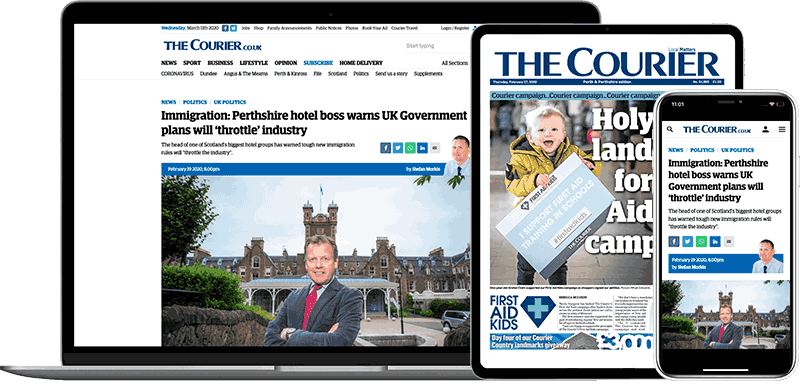 Help support quality local journalism … become a digital subscriber to The Courier
For as little as £5.99 a month you can access all of our content, including Premium articles.
Subscribe