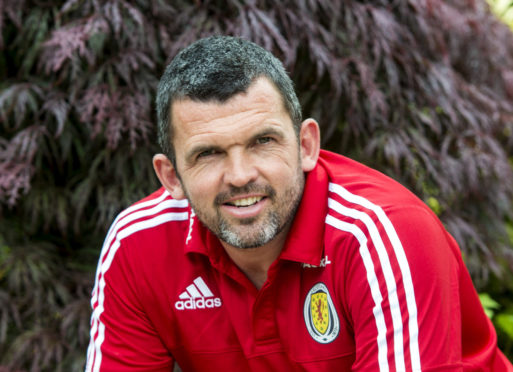 Callum Davidson is confident that the cancellation of St Johnstone's last pre-season friendly won't have a detrimental impact on their chances of getting off to a flying Premiership start.
The Perth side were due to face St Mirren on Saturday but the fixture was called off after the Paisley side returned seven positive Covid-19 tests a couple of days earlier.
That means Hibs and Aberdeen have been Saints' only two warm-up opponents.
But Davidson doesn't fear his players will be under-cooked when they face Dundee United at Tannadice for the season-opener at the weekend.
The quantity of their matches may have been less than the McDiarmid Park manager would have hoped for. However there has been no doubting the quality he has seen.
"We have a fairly small squad so we have managed to get game-time into everyone during pre-season," said Davidson.
"It's obviously disappointing we didn't get that last match but we had a game amongst ourselves and I'm happy with the players' fitness levels.
"Another game would have been good but we have worked hard in-house and the attitude of the players has been first class.
"When we have asked the players to play a bounce game among ourselves the tempo and intensity has been there.
"Another week of working ourselves probably would have been too much, but we've had two competitive games and I think they have helped bring the team along nicely.
"It's good that part of it is finished now and we are building up to a league game now.
"As a player this was always the bit I liked – I only ever wanted to play one pre-season game and then get into it!
"It's great that we're there now and we can start looking towards Dundee United."
With the coronavirus still casting a big shadow over Scottish football's restart, Davidson believes there is no such thing as plain sailing for any club.
"It was disappointing for both parties but we are in new territory and it's a new experience for everyone," said the Saints boss.
"We are all still learning about how to deal with it and, what the test results are and what the rules are for playing and not playing games.
"Jim was as disappointed as us because we were both desperate to get the game on.
"But it's just something we are going to have to get used to. There will be ups and downs over the months ahead.
"The smoother we can get it and the more we can iron things out as we go along the better.
"But we will just have to deal with things as they come along."
In England, the Premiership and Championship 2019/20 seasons were played to a finish with no coronavirus-related postponements. Fingers will be crossed in Scotland that it's a similar story when the SPFL's top flight leads the way but Davidson insisted that the odd match getting put back would not be cause for excessive panic.
"If games do get cancelled then as a league we will just have to deal with it," he pointed out.
"We are used to games going off because of the weather and we always find a way to get through that, so we'll just have to do the same with this.
"For me, I just hope our squad stays negative and we don't issues for games.
"From the testing point of view, we will just have to do everything we can to get them back in time and hopefully that's what will happen.
"It worked in England, things went smoothly there – even though they had positive tests crop up.
"There will be positive tests up here as well but the protocols up here are in place and it's about making sure the system works the best it can now."
St Johnstone boss Callum Davidson won't be tempted to rush loan stars Isaac 'Tanto' Olaofe and Danny McNamara but he's confident they will both make an impression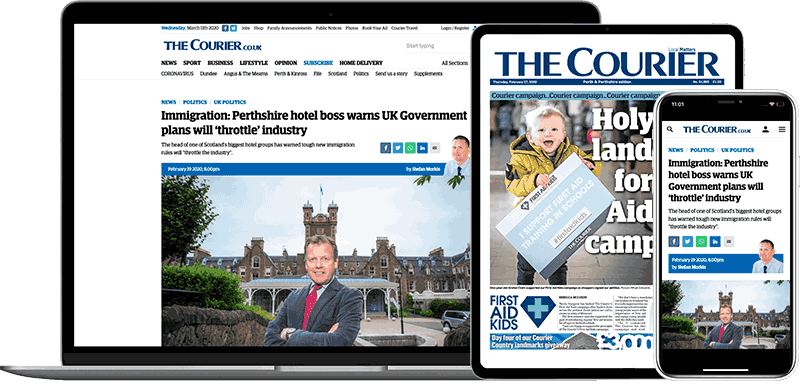 Help support quality local journalism … become a digital subscriber to The Courier
For as little as £5.99 a month you can access all of our content, including Premium articles.
Subscribe