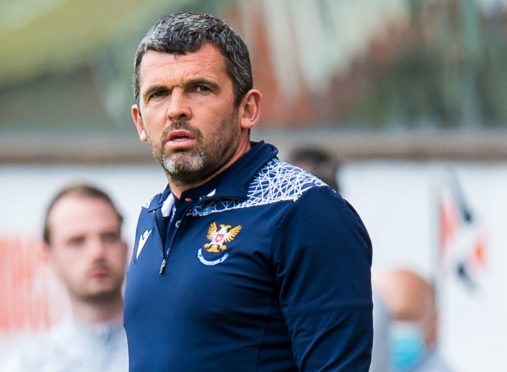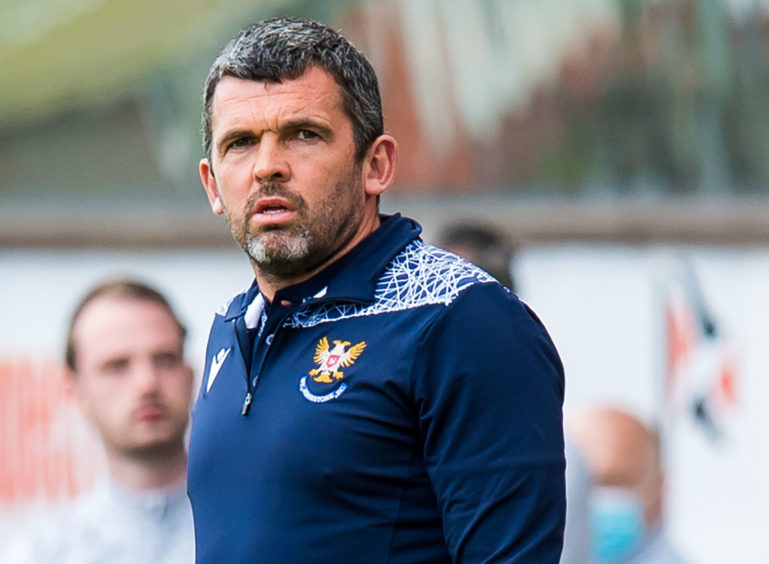 His St Johnstone players fell short of the standards he expects of them when they won at Kilmarnock earlier in the season.
But Perth boss Callum Davidson would gladly accept another form-dip if it meant completing a plastic pitch double in Livingston tomorrow.
Performance levels have outweighed points earned in recent weeks for a Saints side that has gone down to four 1-0 defeats in five games, in all of which they produced better football than their opponents.
To stop the rot in West Lothian, Davidson knows what the priority is.
"Obviously, as disappointed as we are with how well we've played but not picking up points, I think sometimes you might take a scrappy 1-0," he said.
"You might take one of those games where we don't play so well.
"Probably the game that we didn't play so well in was on astroturf at Kilmarnock and we managed to get the victory there.
"That was probably one of our poorer performances this year. I wouldn't say it was a poor performance either – but it wasn't to the standards that we've set."
Saints are near the top of the Premiership standings for chances created and crosses into the box, backing up Davidson's belief that they are tantalisingly close to securing the results they deserve.
"You look at yourself and what type of training you are doing, formation wise," he said. "Is there anything you can help them with to get better chances or different opportunities to score goals?
"Ultimately for me I have been really pleased with what they are doing, how they are getting into those areas. The goals will come as long as they keep doing the right things.
"It might be one person to just hit that little streak of form.
"I thought Stevie May was excellent on Saturday and if he can replicate his form when I was here last time I'm going to be delighted."
Davidson added: "With crosses and chances created we are doing the right things.
"If we were bottom of that list in final-third entries then I would be worried.
"The fact is we're not and I think we just need to keep believing and turn those performances into victories.
"Sometimes you just hit that little patch in the season and hopefully we can do that.
"We've lost four games 1-0 and we've won one 1-0 so we are not getting battered off teams.
"We are not playing poorly so I think it is that positive attitude and believing in what they are doing that we need.
"They are fit lads who they are performing for 90 minutes so I have no worries about that."
The addition of Craig Bryson, who could make his Saints debut at the weekend, will help on and off the pitch.
"It is good to have experienced players in the dressing room," said Davidson.
"We do have a young back four, back five, whatever you want us to call it, so it is good to have the players around about them who are going to help."
Livingston are currently bottom of the table, two points behind Saints, but Davidson won't underestimate the challenge.
"I've watched all their games," he said. "They work extremely hard. They play for each other and their manager and we need to make sure we match that first and foremost.
"I was in a few Scotland squads with Gary (Holt). He's a nice guy. He's done a good job there and has stabilised them in the league.
"I wouldn't say they've changed much since Lyndon Dykes left. They replaced him like for like.
"We have to play the correct way on the astroturf pitch and get a result there.
"All artificial pitches are different so there isn't really any point in training on our one all week.
"The players know how to play on it. They've done it often enough.
"We won at Kilmarnock but we didn't play our best game and we'll take lessons from that. It's a case of dealing with who you're playing against."
https://www.thecourier.co.uk/fp/sport/football/st-johnstone/1599751/transfer-landscape-may-have-changed-at-st-johnstone-after-no-fans-huge-blow/