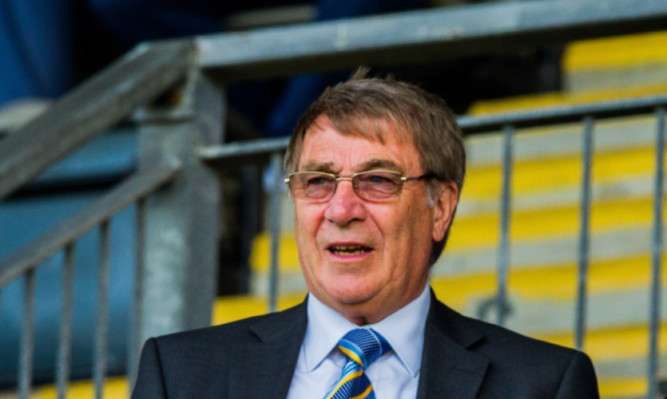 St Johnstone owner Geoff Brown is advising Stephen Thompson to cut his losses at Dundee United.
Brown believes the Tannadice chairman, who is now willing to listen to offers for his majority shareholding, should just walk away from the relegation-threatened Tangerines.
The former Saints chairman, who endured seven years in the lower leagues with the Perth club, said: "This is a really big test for Stephen as a chairman – the biggest since following on from his father Eddie.
"So I can understand why he wants out.
"Relegation is a difficult situation.
"I should know because I have been there.
"But why would he be trying to sell the club?
"Should he not just give it away?
"If there is debt in the club I'd have thought he'd be as well getting out.
"If I were in Stephen's position I would walk away and maybe put a condition on any subsequent sale of players who were regarded as assets.
"Going forward, if his heart isn't in it, does he expect people working for him to have their hearts in it?"
Brown believes that, despite their current predicament, the Tangerines' fortunes can be turned around.
"If any local businessman were to go in it wouldn't be with money to throw around but in United's case I think you could go in and easily balance the books," he said.
"They have a good fanbase, their facilities are fine and there is no reason why someone couldn't take it by the scruff of the neck and get on with it."
Brown admits he's been bemused by the unrelenting stream of negativity emanating from Tannadice since they sold Gary Mackay-Steven and Stuart Armstrong to Celtic in February of last year.
"They flogged Mackay-Steven and Armstrong to Celtic but for the life of me I couldn't understand the way Stephen sold it to the United fans," added Brown.
"The way he handled it was all wrong – he got fans' backs up.
"He said the club needed the money but why did Thompson take the flak for selling the players?
"All that happened was that the supporters felt they were being sold down the river.
"To a degree that was true but he should have been completely straight with them.
"If you have a player that is being offered three or four times his salary somewhere else it is pretty much impossible to hold onto them.
"The agent has an offer and that pushes the club into talking about a sale, like us when Rangers came in for Michael O'Halloran.
"There was naivety about his handling of that and it was the start of the relationship deteriorating with the fans.
"The way it was handled put everyone in the wrong frame of mind and the seemingly never-ending negativity around Tannadice can be traced back to that spell."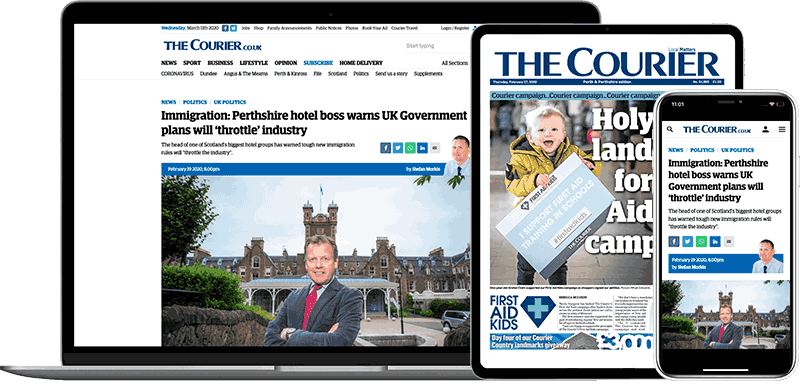 Help support quality local journalism … become a digital subscriber to The Courier
For as little as £5.99 a month you can access all of our content, including Premium articles.
Subscribe