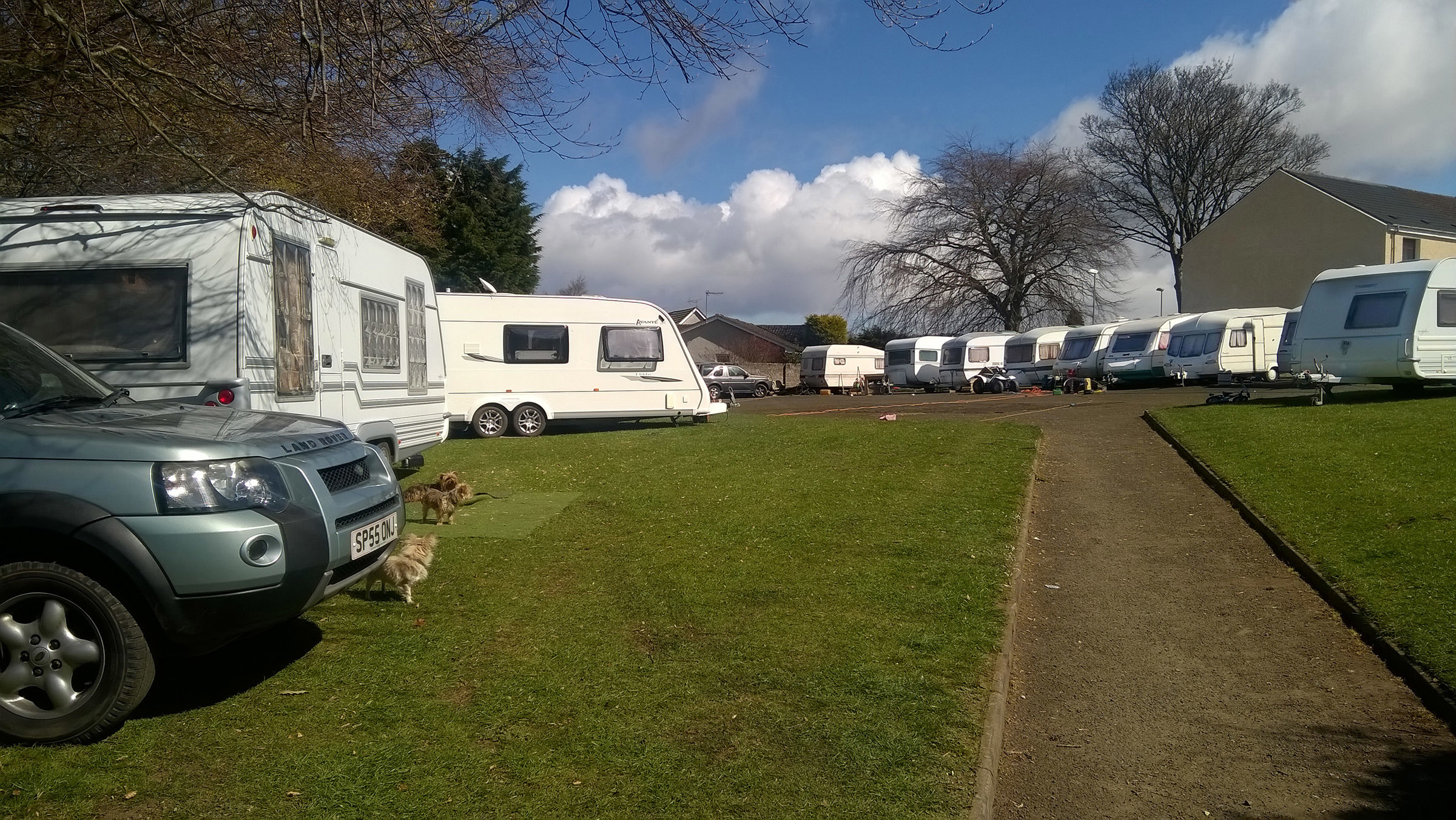 Legal action is already under way to remove a Traveller encampment which sprang up in the middle of an Angus community.
And residents of Forfar's west end have been told "everything is being done" to move 16-plus caravans from the play park in Threewells Drive, where vehicles began arriving on Sunday.
The Courier revealed how residents in the Threewells and Westfield areas were concerned about the park, which is a main route for schoolchildren who attend Langlands Primary School, and the prospect of cleaning up human waste once the Travellers move on.
Local councillor Colin Brown said he believed the Travelling community deserve places to call home – pointing to the Tealing caravan site provided by Angus Council – but did not believe that should be where children play.
And Mr Brown "pleaded" with local people not to give landscaping or driveway work to those on the site.
"Although they're maybe going to get a cheaper job, it will come at a cost," he said.
"It's still a play park at the end of the day.
"The little ones still play there, even if it doesn't have equipment like it used to."
The independent councillor believes the local authority should install portable toilets at the site – which is more than half a mile away from public conveniences – because he does not want to ask residents or employees to handle any waste left behind.
"Not one person in this town should have to put up with the human waste," he said.
"I am simply talking about safeguarding our workers from having to clear that up after they've gone.
"It's bad enough cleaning up after dogs, but after human beings is disgusting."
It is understood an application is now with Forfar Sheriff Court, and the camp would be given 48 hours to move on pending a sheriff's consideration.
An Angus Council spokesman said: "Our officers are continuing to monitor the unauthorised encampment while following policies and procedures as required."
One resident, who asked not to be named, said she thought the people at the site had been well-behaved once they had completed setting up in the park, but locals are being disturbed by barking at night and early in the morning.
"Dog wardens were around yesterday and today, as their dogs are just being given free rein to leave the park," she said.
"But the people know when they are here, and can see everyone approaching the park, so are calling the dogs back in."
Nearby resident Laura White, 36, said: "I think everyone in the area just wants them moved on because it isn't fair on people in the area who are now cut off from using the park."