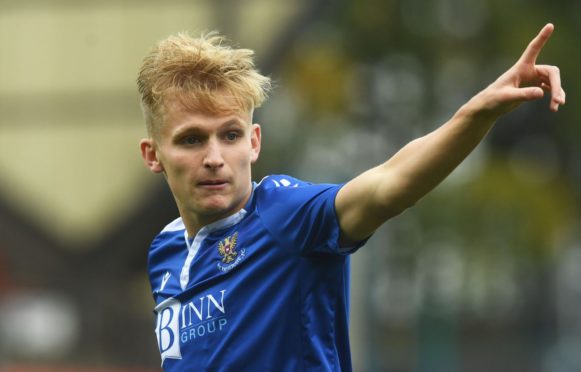 Ali McCann might not have got any game-time for Northern Ireland over the last week-and-a-half but his club manager Callum Davidson believes the St Johnstone midfielder will be a better player for the experience of his first senior camp.
The 20-year-old was an unused sub in the last match of his country's triple-header against Norway on Wednesday night.
As Davidson pointed out, though, there is plenty to absorb when you're in an international squad as a young player.
And progression for McCann at this stage is about more than minutes on the pitch.
"You want him to be playing games and keeping his match fitness levels up but it's such a big thing for his career that he has been able to go there and learn off the other top players in the Northern Ireland squad," said the Perth boss.
"We're hoping he comes back with a better knowledge of the game and fresh ideas. It's been a great experience for him."
McCann and Danny McNamara, who was part of the Republic of Ireland's under-21 pool, will rejoin training at McDiarmid Park today.
They were two of Saints' most consistent performers in the first few months of the Premiership season but their team-mates showed in the Betfred Cup that they can cope without them.
"I've said before that I've got a small squad but of the 18 players I have, I could probably start all of them without it being detrimental to the team," said Davidson.
"The guys who have stepped in like Shaun (Rooney), Callum (Booth), Craig (Bryson) and Chris (Kane) have done well. Chris has been like a new signing for me."
Guy Melamed, meanwhile, will be counting down the hours until his quarantine period is over.
"The poor lad has been stuck in his hotel room," said Davidson. "He'll be tearing his hair out.
"Hopefully we'll get him with us sooner rather than later. It might be Saturday and Sunday but he'll definitely be involved the following week.
"I don't know how much he's enjoying his spin bike! It's a tough situation. He's come over from a different country on his own but that's just the way it is just now with the rules and protocols.
"I'd have loved to get him involved and bedded into the team in the last couple of games but that hasn't been possible."
Melamed may not yet have arrived at McDiarmid but the knowledge that another striker will soon be adding extra competition for places has probably already had an effect on the Saints forwards.
"Definitely," said Davidson. "It's an area of the team that you want a good selection.
"Chris and then Guy are two fresh additions for me, while Stevie May is getting over his niggles.
"Compared to a few weeks ago that will be three more strikers than I had to pick from."
The lower half of the Premiership is tightly packed so St Johnstone looking up at all the rest is no cause for great concern.
Nonetheless, making sure their stay as 12th in the league is a short-lived one is the chief priority when they face Hamilton Accies tomorrow.
"Of course nobody wants to be down at the bottom," said Davidson.
"I think it was the injury-time goal against Celtic that has put us there.
"We want to climb the table and we believe that the energy levels and performances levels we'll bring to games will get us out of that position."
St Johnstone forward Michael O'Halloran back for Saints' trip to Hamilton this weekend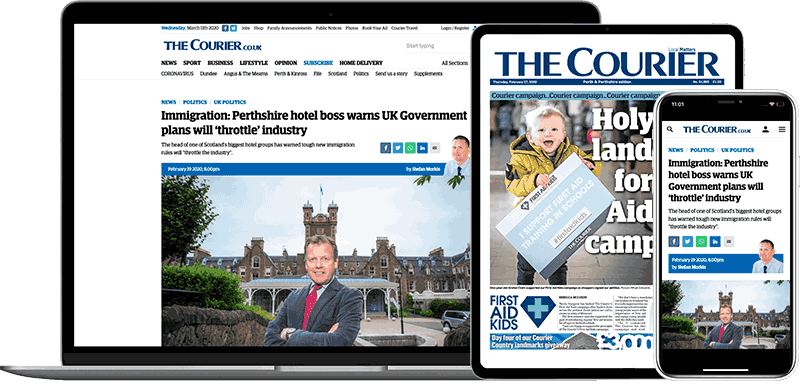 Help support quality local journalism … become a digital subscriber to The Courier
For as little as £5.99 a month you can access all of our content, including Premium articles.
Subscribe