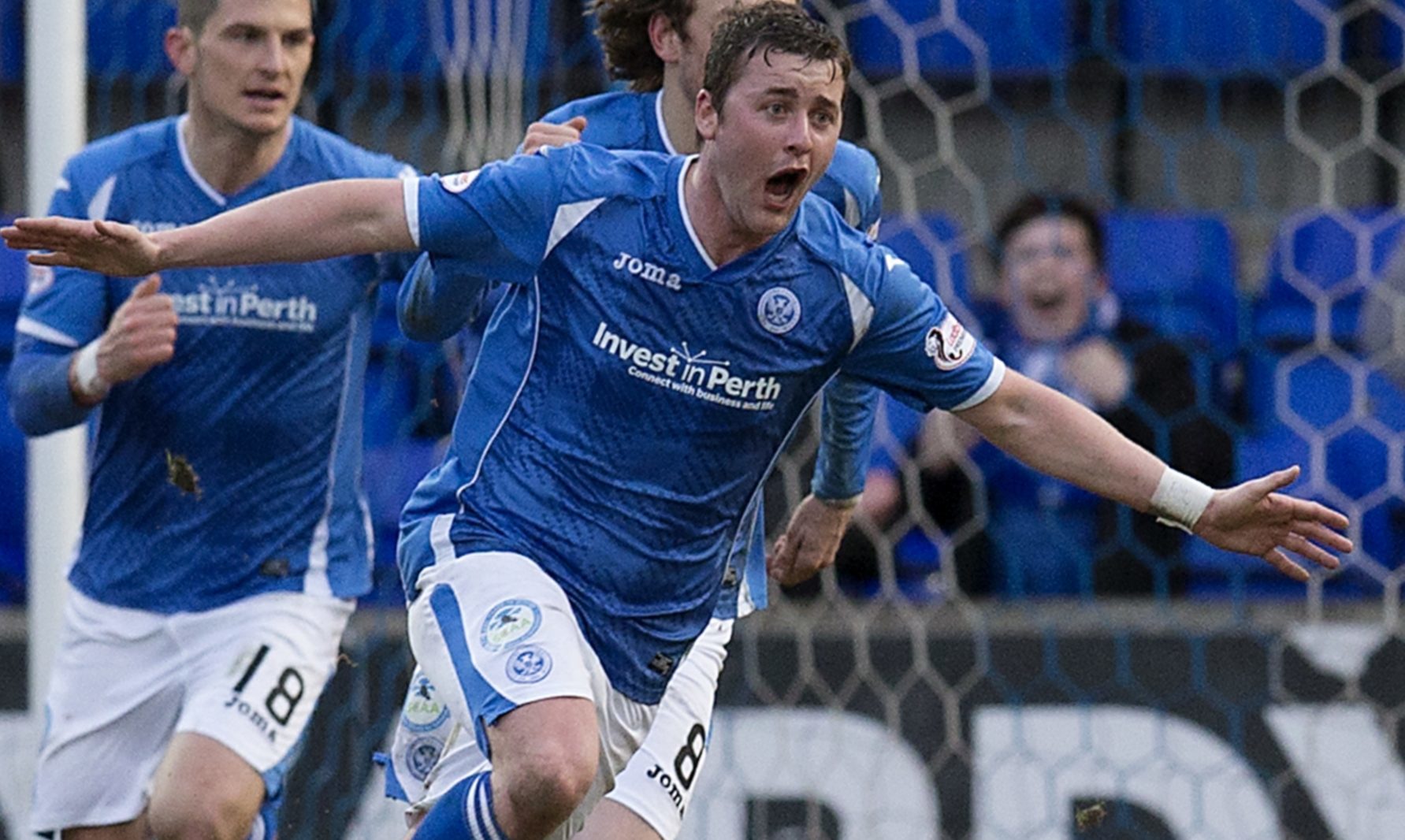 Tam Scobbie has stressed that St Johnstone won't be tiptoeing around when  they face Manchester City's stars today.
The Perth men have been given the considerable honour of being chosen by new City boss Pep Guardiola to provide the opposition in a friendly at the Premier League side's pristine Academy Stadium in Manchester.
Like the rest of the Perth squad, Scobbie is relishing the chance to face up to Sergio Aguero and Co.
However, Saints have been told to prove the glamour boys with a real, physical test and that's exactly what they plan to do.
Asked if they would be treating it as if it were a competitive match, Scobbie said: ""We need to as I don't think we can do anything else.
"It can't just be a runaround where we take it easy.
"Aye, we can maybe get stuck in…!
"Listen, they have plenty of strong, physical players too so they will be looking for a test.
"It doesn't really matter who they play against us because they are all star names.
"Mind you, it would be terrific if it's the recognised first-team players because you want to go up against the best.
"I'm sure they will be looking forward to preparing for their league campaign, just as we are.
"I think City's preparations have been a little bit disrupted because of the Man United friendly being called off in China.
"So they are obviously looking for another game just to keep their players ticking over and getting some match time. It's the same for us.
"It is certainly a nice way to round off a good pre-season.
"We are all gearing up to the Aberdeen game and we want to make sure we are ready for Sunday.
"I'm sure the gaffer will set us up well and that we will give City the test they want."
Scobbie has a positive experience from a glamour friendly he played in for Falkirk back in July, 2007, when the Bairns beat a glitzy Ajax 2-1 at the Falkirk Stadium.
Scobbie recalled: "I played against Ajax for Falkirk in a friendly a few years back.
"They had big names like Wesley Sneijder, Thomas Vermaelen and Klaas-Jan Huntelaar in their side but we still beat them, with Liam Craig getting one of our goals.
"That was a great experience and because they had team full of top names at the time.
"I loved that as a younger player and I'm sure all of our lads will enjoy the trip down to Manchester.
"I believe City are favourites for the Premier League title and you would think that's the case, especially with them getting Pep Guardiola in as manager.
"It is going to be a fascinating Premier League season down there."